Unilateral Recalls: Companies Should Consider Launching Recalls Without the CPSC During the Government Shutdown
Now in its fifth week, the partial government shutdown has left many companies wondering what to do about recalls for consumer products. Generally, consumer product companies work in coordination with the U.S. Consumer Product Safety Commission ("CPSC") when conducting recalls. But like other affected agencies, the CPSC is currently operating with only its essential staff members, which is about 20 or fewer employees. So while the agency's hotline (1-800-638-2772) is still up and running, many other communications to the CPSC are going unanswered, including those from companies proposing corrective action plans for product recalls.
So what are companies to do? Should they wait for the agency to reopen to conduct a recall? Or should they go it alone and conduct a unilateral recall?
We should first note that recalls without CPSC involvement, often referred to as "unilateral recalls," are highly disfavored by the CPSC in most circumstances, even though they are technically allowed under the law. The CPSC disfavors unilateral recalls because the agency prefers to jointly announce a recall using the power of a federal government press release after CPSC staff has reviewed whether the consumer remedy is appropriate and the public messaging is effective.
But in a recent Law360 article, Acting CPSC Chairman Ann Marie Buerkle, who was recently re-nominated by President Trump to be the Chairman of the agency, acknowledged that these are not normal times. She advised that companies "[g]oing out with their own recall is not where they [will] get in trouble." Additionally, the Chairman also recently tweeted that "it is up to the reporting entity to determine whether a recall should be done independently while the shutdown persists."
Under what circumstances then should companies consider a unilateral recall during a government shutdown? Companies should balance two primary considerations in most cases: the level of risk posed to their customers by the product being recalled and the likelihood that CPSC could later disagree with the recall remedy or messaging and ask for the recall to be re-announced and restructured. Other considerations include the extent to which a company might have already reached agreement with CPSC on elements of the recall prior to the shutdown and whether the recall is going to be announced in other countries. 
Generally, companies should consider moving forward with a unilateral recall if they would, absent the government shutdown, be proposing a fast track recall to the CPSC. The recall should be structured to reduce the risk that CPSC later deems the recall inadequate and requests that the company to redo the recall in a different way. By proactively conducting unilateral recalls, companies will be protecting both their customers and their brand while also preventing a scenario where a customer is injured while the company is holding back the recall waiting for the CPSC to reopen.
If a company elects to conduct a unilateral recall, it should first notify the CPSC of its intentions because the essential staff currently working are reviewing submissions to determine whether a hazard rises to the level of an imminent threat such that the CPSC needs to be involved. Notifying the CPSC also avoids any appearance of trying to hide the corrective action or conduct a "silent recall."
Most companies that have announced unilateral recalls to date have posted the recall notice through their own channels of customer communication. These channels primarily include social media accounts, the company website, and emails/letters sent directly to customers for whom the company has contact information. Importantly, even though the CPSC will not issue a press release during the government shutdown, companies that conduct a unilateral recall should expect the CPSC to approach them about issuing a joint press release once the agency reopens.
Since the start of the shutdown, several companies have elected to conduct unilateral recalls:
JumpSport recalled the instruction manual and safety placard for its Fitness Trampoline.
Specialized recalled select bicycles with a potentially defective steerer tube collar.
DeWalt recalled its DWD110 and DWD112 3/8-inch VSR Drills.
Polaris issued a stop-ride notice of some 2019 RZR XP 4 Turbo S vehicles.
TJX Companies recalled its Aroma Home Heating Pads.  
HP, Inc. announced an expansion of a prior recall of third-party lithium-ion batteries in certain notebook computers and mobile workstations.
SRAM recalled its SRAM i‐Motion 3, three‐speed internal gear hub with a coaster brake.
Conair Corp. recalled its Cuisinart Vertical Waffle.
More unilateral recall announcements should be expected in the coming days and weeks if the partial government shutdown continues.
Although the shutdown does impact recalls, it is important to remember that CPSC's mandatory reporting obligations are not changed by the shutdown. Acting Chairman Buerkle highlighted this fact in another recent tweet, noting that "the obligation to timely report remains a legal obligation. Section 15 reports, as well as incident data, are being reviewed on a daily basis by essential staff to determine whether any incidents rise to the level of an imminent threat."
In sum, the shutdown should not cause companies to neglect their product safety duties to the CPSC or to their customers. Companies should fulfill their mandatory reporting obligations in the same manner they would if the agency was open and, as warranted, proactively conduct unilateral recalls to prevent injuries to their customers.
Authors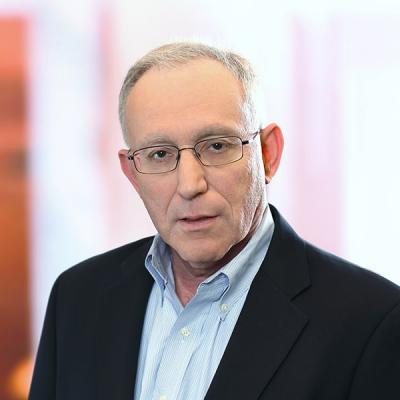 Member / Co-chair, Retail and Consumer Products
Charles A. Samuels is an antitrust and regulatory lawyer at Mintz. He assists clients with consumer product safety, product recalls and environmental regulations. and Chuck also serves as general counsel to many trade associations. Chuck represents clients before federal agencies like the Consumer Product Safety Commission. Evelyn French