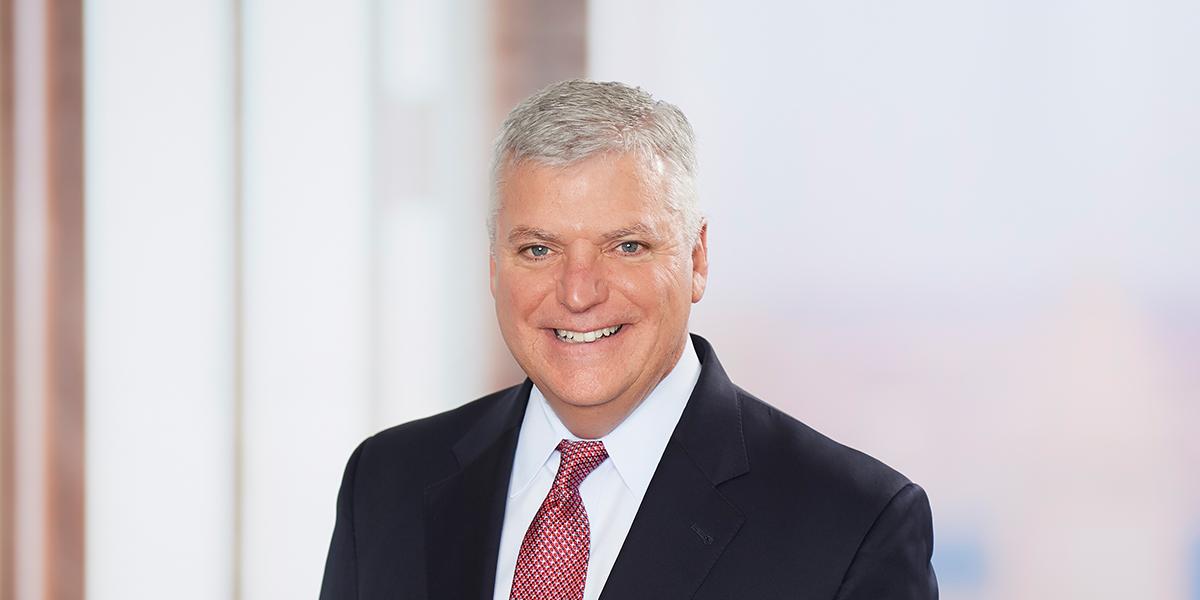 Daniel F. Conley
Senior Advisor – ML Strategies / Special Counsel – Mintz
+1.617.348.4477
Dan leverages decades of experience in high-level litigation, political and executive level law enforcement positions to help clients in Massachusetts, New England and throughout the country advance their goals.
Prior to joining Mintz, Dan was elected to four consecutive terms as Suffolk County District Attorney, managing a $20 million budget, leading a diverse 275-person staff, and overseeing about 36,000 cases at every level of criminal practice. In addition to pursuing the traditional work of investigating and prosecuting criminal cases from misdemeanors to homicides, Dan led a period of unprecedented reform and innovation within the office that included historic work to identify, correct, and prevent wrongful convictions; implementing the nation's most transparent approach to fatal police shootings; drafting legislation to create the state's Witness Protection Fund; and co-founding the Family Justice Center of Boston to streamline services to survivors of sexual assault, domestic violence, and child abuse. The "smart-on-crime" policies he adopted in and out of court dramatically reduced violent crime, incarceration, and new prosecutions simultaneously.
From 1994 to 2002, Dan served as a Boston City councilor. As a popularly elected member of the legislative branch of Boston municipal government, he served as chairman of the Public Safety Committee and attended to duties including the drafting, consideration, and enacting of ordinances and home rule petitions; analysis and enactment of the city's operating and capital budgets; representing his district before the Zoning Board of Appeals and the Boston Planning & Development Agency (formerly the BRA) on real estate development projects impacting residents and businesses and delivering a wide range of constituent services.
In addition to serving as an assistant district attorney earlier in his career, Dan was a trial attorney in the Boston office of one of the region's prominent litigation firms. His practice focused on the defense of individuals and corporations in matters involving commercial liability, product liability, motor vehicle tort defense, workers compensation defense, and insurance fraud.
Education
Suffolk University Law School (JD)
Stonehill College (AB, cum laude)
Recognition & Awards
Suffolk University Law School, Student Bar Association: Trailblazer for Social Change Award (2016)
Children's Advocacy Center: Inaugural Award Recipient (2015)
Catholic Memorial High School: Vince in Bono Malum Award for Distinguished Professional Achievement (2014)
Massachusetts Office of Victim Witness Assistance: Gerard D. Downing Leadership Award (2013)
Stonehill College: Doctor of Laws (Honorary), Commencement Speaker (2012)
My Life, My Choice: Beacon of Light Award for Leadership in Combatting Human Trafficking (2011)
Pirandello Lyceum: "I Migliori in Mens et Gesta Award" (2011)
MA Lawyers Weekly: Included on "The Power List" of the Commonwealth's Most Influential Attorneys (2009)
Rotary International: Paul Harris Fellow Award (2009)
Boston Bar Association: Distinguished Public Servant Award (2008)
Boston Ten Point Coalition: Building Bridges Award (2007)
Stonehill College: St. Thomas More Society Award (2007)
Order Sons of Italy, MA Grand Lodge: Distinguished Lawyer Award (2005)
Frank J. Murray Inn of Court: Lawyer of the Year (2005) 
Suffolk County District Attorney's Office: O'Riordan-Mundy Distinguished Legal Service Award (1999) 
Involvement
President, Massachusetts District Attorneys Association
Vice President, Board of Directors, National District Attorneys Association
Member, Executive Working Group, National District Attorneys Association
Member, Executive Committee, Prosecutors Against Gun Violence
Member, Board of Overseers, Major Cities Prosecutors Council
Member, Board of Trustees, Suffolk University
Member, Board of Directors, Greater Boston YMCA
Member, Public Service Committee, Boston Bar Association
Member, Diversity in the Legal Profession Special Committee, Boston Bar Association