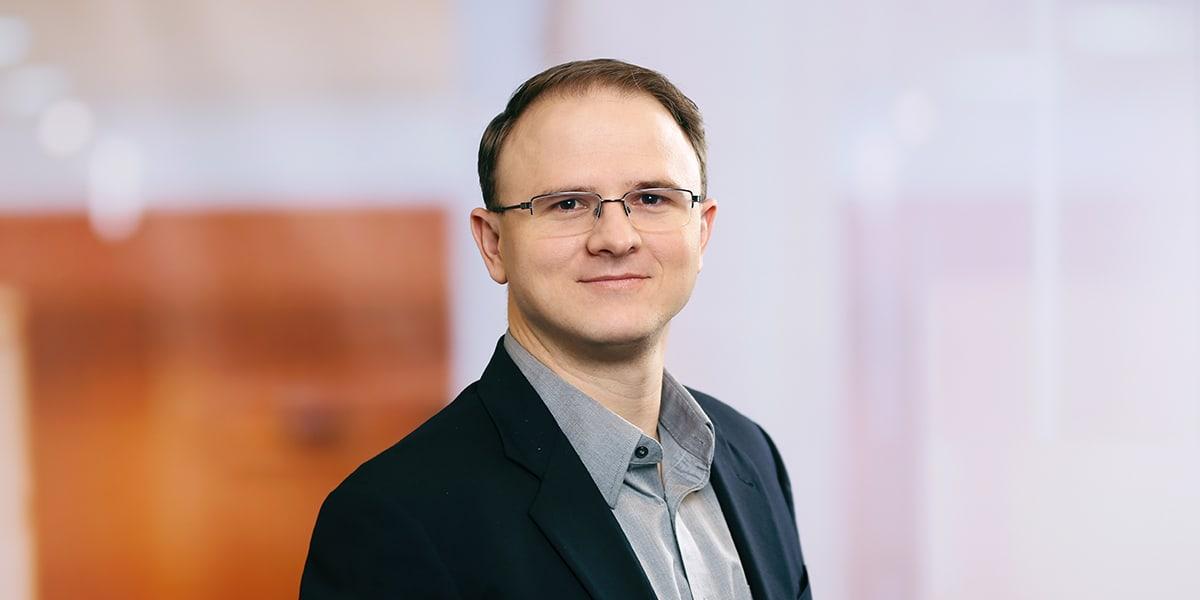 Dr. Gregory F. Dolan is a registered patent agent who specializes in patent counseling and prosecution. He is a scientist with over six years of experience in biochemistry, chemistry, and molecular biology.
Greg's previous research experience includes RNA biochemistry, membrane protein biochemistry, and organic synthesis.
Prior to joining Mintz, Greg served as a patent agent in the Bay Area office of an international law firm. There he was involved in reviewing invention disclosures, drafting provisional and non-provisional patent applications, and prosecuting applications before the United States Patent and Trademark Office. Greg was also involved in patentability and freedom-to-operate searches.
In 2008, Greg was a RISE fellow at the Heinrich-Heine-University Dusseldorf's Institute for Bioorganic Chemistry (IBOC) where he worked in an organic synthesis lab.
Education
University of California - San Diego (PhD, Chemistry)
University of California - San Diego (MS, Chemistry)
University of California - Santa Barbara (BS, Biochemistry, summa cum laude)