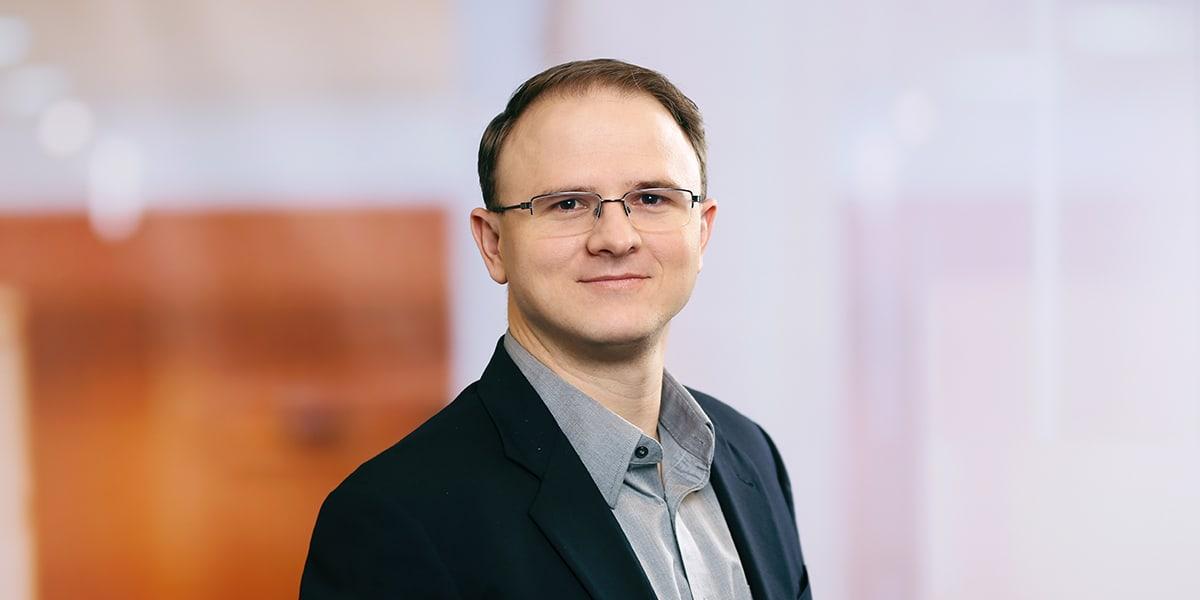 Dr. Greg Dolan is a registered patent agent who specializes in patent counseling and prosecution in the chemical and life sciences.  Greg's practice focuses include traditional pharmaceuticals, nucleic acid therapeutics (e.g. nucleic acid analogues and RNAi), peptide and protein engineering, stem cell and regenerative medicine applications, inorganic materials, synthetic chemistry, and diagnostics.
Greg regularly drafts and prosecutes patent applications, conducts patentability, validity, FTO investigations, and provides strategic counseling to clients.
Greg's research experience includes RNA biochemistry, membrane protein biochemistry, and organic synthesis. Prior to earning his Ph.D. at UC San Diego, Greg was a RISE fellow at the Heinrich-Heine-University Dusseldorf's Institute for Bioorganic Chemistry (IBOC).
Before joining Mintz, Greg served as a patent agent in the Bay Area office of an international law firm.
Education
University of California - San Diego (PhD, Chemistry)
University of California - San Diego (MS, Chemistry)
University of California - Santa Barbara (BS, Biochemistry, summa cum laude)