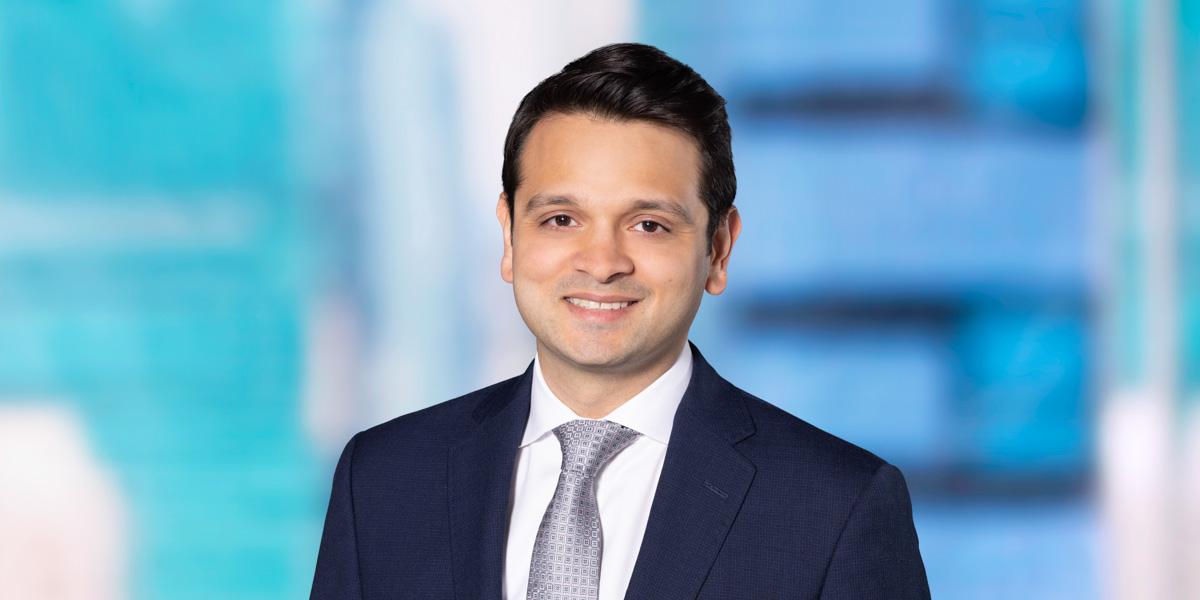 Nishant focuses on corporate law matters. Prior to rejoining the firm, he was a legal intern in the Civil Rights Division at the Office of the Attorney General in Massachusetts. Nishant was a Summer Associate at the firm in 2013 and 2014, where he assisted attorneys in the Corporate & Securities Practice with a securities offering as well as worked with attorneys on a bankruptcy law matter.
While at law school, Nishant was the research editor for the Uniform Commercial Code Reporter-Digest and an executive board member of the AHANAS Diversity Retreat Committee.
As an undergrad, Nishant served as an executive compensation intern at Pearl Meyer and Partners and interned at the Office of the Queens County District Attorney in New York.
Experience
Represented Aspen Aerogels, Inc. in its $275M public offering underwritten by Cowen and Company, LLC and Barclays Capital Inc.
Represented Convertible Note PIPE with affiliate of Koch Strategic Platforms, LLC.
Represented Koch Strategic Platforms ("KSP"), a subsidiary of Koch Investments Group, in its agreement to make a $150 million investment in Aspen through the purchase of convertible notes and common stock to support the Company's aerogel thermal barrier growth opportunities.
Represented the underwriters in the $75M public offering of Fulcrum Therapeutics underwritten by Goldman Sachs & Co.
Represented Sera Prognostics in its $80M initial public offering underwritten by Citi, Cowen and William Blair.
Represented the underwriters in the $190M initial public offering of Praxis Precision Medicines, Inc. underwritten by Cowen, Evercore ISI, Piper Sandler, Wedbush PacGrow and Blackstone Capital Markets.
Read less
Recognition & Awards
New York Super Lawyers Rising Stars: Corporate (2023)
Read less