Key Facts
Won case, plus a $4 million reciprocal parking agreement
Result allowed client to stay in business
Defeated plaintiff's claim in just four hours of trial
The Situation
A longtime real estate client's business was threatened. A neighboring property owner, through various claims, was attempting to shut down the client's shopping center.
The Approach
The Mintz team stepped in and moved swiftly. As trial counsel, we assessed the claims, found them to be without merit, tendered the claim to title insurance, and procured title counsel. After concerted attempts to mediate proved unsuccessful — given the plaintiff's rigid and unyielding litigation style — we adjusted our approach. We worked extensively with title counsel to prepare an unbeatable trial strategy. Drawing on our significant litigation experience and deep knowledge of the real estate industry, we persuasively framed the issues so the court could clearly see the merits of our defense argument.
The Outcome
At trial, the court affirmed our client's position in a quick and comprehensive defeat of the plaintiff's claims. As a result, our client's business was uninterrupted. The shopping center remains open and fully operational.
Supporting Professionals
Litigation Practice Member Antony Nash teamed up with Associate Anne Marie Dao to defeat the plaintiff's claims in just four hours of trial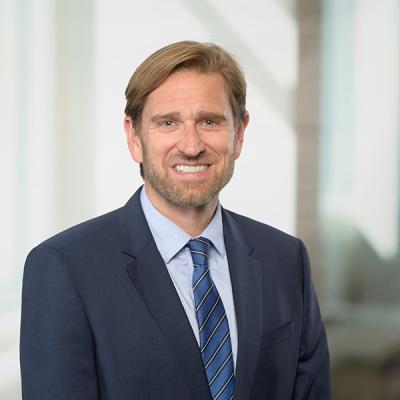 Member / Co-chair, Real Estate Litigation Practice
San Diego, San Francisco
+1.858.314.1084