What Does ESG Mean for Your Organization?
Date: March 3, 2022
Time: 12:00PM - 1:00PM (EST)
We are pleased to continue our ESG webinar series with an informative panel discussion featuring O'Kelly E. McWilliams III, Member of Mintz's ESG, Private Equity, and Employment, Labor & Benefits Practices; Katherine Grawe, Portfolio Manager at the Virginia Retirement System; Joe Aguilar, Acting Chief Investment Officer, Illinois State Treasurer's Office; and Mamadou-Abou Sarr, President at V-Square Quantitative Management. 
Our panelists will discuss key challenges facing organizations as they adjust, adopt, and incorporate ESG into their investment programs:  
•    Developing ESG policies: An overview of the foundational aspects and processes 
•    Creating ESG metrics: How to guide clients as they work to establish meaningful benchmarks
•    Incorporating ESG metrics within the company and related portfolio companies: Tips to accelerate results
We hope you'll join us as we explore how these issues inform the deployment of ESG policies and share best practices for putting ESG into action.     
 
Speakers Moderator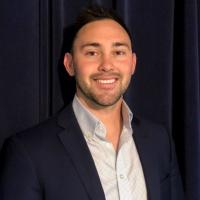 Joe Aguilar
Panelist
Joe Aguilar is the Chief Investment Officer for Illinois State Treasurer Michael W. Frerichs. Joe leads all aspects of investment implementation, including the development of processes and procedures, the Office's sustainable investment strategy, and the selection of investment products and managers. He is responsible for leading the investment team and the stewardship for all investments and external public and private market investment managers including venture, private equity and private credit managers invested through the office's platforms.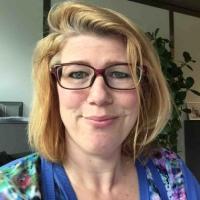 Katherine Grawe
Panelist
Katie Grawe is a Portfolio Manager at the Virginia Retirement System on the Strategy team, which manages the Dynamic Strategies program. She has extensive experience in manager research and selection and has also worked with diverse institutional clients, having spent the early years of her career as a specialist in manager research at Rocaton Investment Advisors (now part of Goldman Sachs) and Cambridge Associates.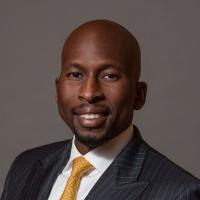 Mamadou-Abou Sarr
Panelist
Mamadou-Abou Sarr is the Co-Founder, President and Chief Executive Officer of V-Square Quantitative Management, a subsidiary of Valor Management L.P. Mamadou founded V-Square Quantitative Management in 2020 after an accomplished career in asset management whilst working for global financial services company across the U.S., Europe, Middle East, and Africa.