Apple v. Samsung Part IV: The Injunction May Not Be Dead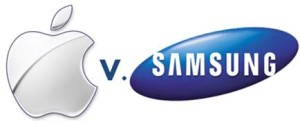 On Thursday, September 17, 2015, in the fourth Federal Circuit opinion arising out of the patent skirmishes between global high technology titans Apple and Samsung Electronics, a sharply divided Federal Circuit panel vacated the trial court's denial of Apple's post-trial motion for a permanent injunction against Samsung.  Apple Inc. v. Samsung Electronics Co., Ltd., No. 14-1804, slip op. (Fed. Cir. Sept. 17, 2015).
At trial, Apple prevailed on its infringement claims in the Northern District of California (and received a jury award of approximately $120M) but failed to persuade District Court Judge Koh to permanently enjoin Samsung from selling software or code capable of implementing the infringing features in smartphones that directly compete with Apple's ubiquitous iPhone devices.
The decision is an important departure from the weight of precedent following eBay Inc. v. MercExchange, L.L.C., 547 U.S. 388, 395 (2006) ("eBay"), which has diminished, if not removed altogether, the ability of patent holders to enjoin infringers. As Judge Reyna noted in his emphatic concurring opinion, the remedy of an injunction had for decades been an important aspect of the right to exclude enjoyed by a patent owner. Yet in recent years this remedy seemed increasingly difficult, if not impossible, to obtain.
This opinion teaches that the injunction is still a viable remedy for patent infringement post-eBay.  For a more complete discussion of the opinion, please see our client alert.
Authors
James Wodarski is a Mintz trial attorney who concentrates his practice on intellectual property litigation. Jim represents clients in federal district and appellate courts. He handles disputes involving smartphones, core processor circuits, digital imaging software, and other technologies.
Andrew H. DeVoogd is a patent litigator and trial attorney whose practice encompasses a wide range of technologies. He represents major technology companies in International Trade Commission investigations, and shares his insights on Mintz's IP Viewpoints.
Member / Chair, Intellectual Property Division
Michael T. Renaud is an intellectual property litigator and patent strategist who helps Mintz clients protect and generate revenue from their patent holdings. Clients rely on Mike's counsel on complex and sensitive licensing agreement negotiations, acquisitions, and other technology transactions.