Ninth Circuit Provides Clarification Concerning the Definition of Trade Secret
On July 5, 2016, in United States v. Nosal, the Ninth Circuit Court of Appeals clarified the definition of "trade secret," finding that data derived from a compilation of publicly available information can constitute a protectable trade secret in a case involving allegations under the Economic Espionage Act (EEA). The Defend Trade Secrets Act (DTSA) amended the EEA to create a federal private civil cause of action for trade secret misappropriation. Thus, the Ninth Circuit's opinion in United States v. Nosal provides important guidance regarding the definition of "trade secret" in cases under the DTSA. With this decision, the Ninth Circuit recognizes that a collection of public information can be a protectable trade secret, especially where a proprietary process is used to compile or search that information.
Background
David Nosal was a high-level regional director at the global executive search firm Korn/Ferry International. After announcing his intention to leave Korn/Ferry in 2004, Nosal agreed to stay on for one year as a contractor subject to a blanket non-compete agreement. During that time, however, Nosal was clandestinely launching his own competing search firm along with other former Korn/Ferry employees. To aid the launch of his new firm, Nosal and his associates downloaded information in the form of source lists from a proprietary Korn/Ferry internal database called "Searcher." Additionally, after Nosal and his associates' credentials to access Searcher were revoked, his associates used the access credentials of another Korn/Ferry employee to access the Searcher database to obtain source lists using the proprietary software.
The Searcher database included information on over one million executives, including contact information, employment history, salaries, biographies and resumes, all compiled since 1995. When Korn/Ferry initiated a search to fill an open executive position, it started by compiling a "source list" of potential candidates using the Searcher database. Searcher included information from certain public and quasi-public sources. That information was coded upon entry so that employees could run targeted searches for candidates. The Searcher database was only accessible using unique usernames and passwords issued to Korn/Ferry employees.
Following an anonymous tip advising that Nosal was running his own business in violation of his non-compete agreement, Nosal was charged and convicted under the Computer Fraud and Abuse Act and Economic Espionage Act. Nosal appealed the jury verdict arguing, inter alia, that there was insufficient evidence to convict him under the EEA.
Ninth Circuit Opinion
On appeal, the Ninth Circuit considered Nosal's argument that there was insufficient evidence to convict him under the EEA. Specifically, Nosal argued that the source lists were not trade secrets because they were derived from public sources.
In rejecting Nosal's argument, the Ninth circuit explained that Nosal "overlook[ed] the principle that a trade secret may consist of a compilation of data, public sources or a combination of proprietary and public sources." The Court further explained that "[i]t is well recognized that it is the secrecy of the claimed trade secret as a whole that is determinative. The fact that some or all of the components of the trade secret are well-known does not preclude protection for a secret combination, compilation, or integration of the individual elements."
Turning to the "source lists" at issue, the court explained that they are:
classic examples of a trade secret that derives from an amalgam of public and proprietary source data. To be sure, some of the data came from public sources and other data came from internal, confidential sources. But cumulatively, the Searcher database contained a massive confidential compilation of data, the product of years of effort and expense. Each source list was the result of a query run through a propriety algorithm that generates a custom subset of possible candidates, culled from a database of over one million executives. The source lists were not unwashed, public-domain lists of all financial executives in the United States, nor otherwise related to a search that could be readily completed using public sources. Had the query been "who is the CFO of General Motors" or "who are all of the CFOs in a particular industry," our analysis might be different. Instead, the nature of the trade secret and its value stemmed from the unique integration, compilation, cultivation, and sorting of, and the aggressive protections applied to, the Search database.
The clarification that United States v. Nosal provides as to what categories of information falls within the definition of "trade secret" should be noted by practitioners contemplating suit under the DTSA, especially in the context of data derived by using proprietary algorithms to search compilations of public data. The Ninth Circuit's opinion in this case makes clear that collections of public information can constitute protectable trade secrets. This is especially the case where such collections of public information are compiled or able to be searched using proprietary methods.
Authors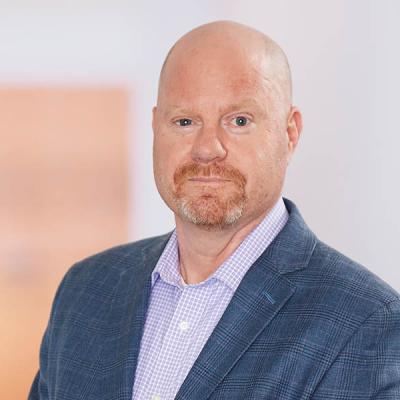 Member / Chair, Intellectual Property Division
Michael T. Renaud is an intellectual property litigator and patent strategist who helps Mintz clients protect and generate revenue from their patent holdings. Clients rely on Mike's counsel on complex and sensitive licensing agreement negotiations, acquisitions, and other technology transactions.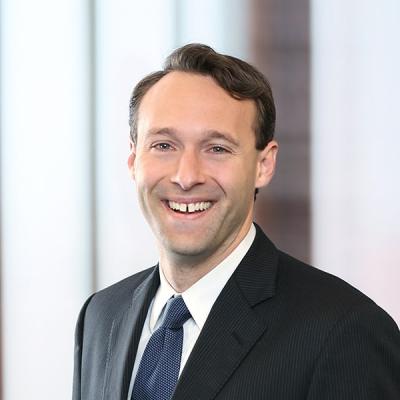 Nicholas W. Armington is an intellectual property attorney at Mintz who focuses on patent and trade secret litigation. Nick represents clients before the International Trade Commission and in US District Courts. His work involves network devices, semiconductors, converged devices, and LED lighting.