USPTO Proposes Fee Increases for FY 2017
The USPTO has published its notice of proposed rulemaking for the FY 2017 patent fee schedule in the Federal Register. The USPTO proposes fee increases to recover its estimated costs for patent operations and achieve its strategic goals of optimizing patent quality and timeliness and increasing international efforts to improve IP policy, protection, and enforcement.
The Office proposes increasing 205 patent fees. The vast majority of proposed fee increases follow the incremental changes seen in the past. The most noteworthy and sizable fee increases are for the Patent Trial and Appeal Board (PTAB) proceedings established under the AIA ("AIA Trials"). These increases align the fees for AIA Trials with the calculated actual costs of the proceedings. The proposed rulemaking also includes details on the USPTO's progress and continued goals to reduce patent backlog and pendency, increase examination quality, and build an operating funds reserve.
AIA Trials
The AIA established two new trial proceedings: Inter partes review and post-grant or covered business method review. The USPTO based the initial fees for these proceedings on their estimated cost. The USPTO now proposes to increase the fees based on cost data of the past three years. The PTAB received over 1,900 AIA Trials filings in FY 2015. The Office expects filings to increase, which makes aligning fees with costs an important factor to provide quality proceedings within statutory time limits.
The proposed fee increases and FY 2015 USPTO expenditure for handling each AIA Trial matter are:
| | | | | |
| --- | --- | --- | --- | --- |
| Fee Type | Current Fee* | Proposed Fee | Change | FY 2015 USPTO Expenditure |
| Inter Partes Review Request | $9,000 | $14,000 | +$5,000 | $22,165 |
| ·         For each claim in excess of 20 | $200 | $300 | +$100 | n/a |
| Inter Partes Review Post-Institution | $14,000 | $16,500 | +$2,500 | $12,674 |
| ·         For each claim in excess of 15 | $400 | $600 | +$200 | n/a |
| Post-Grant or Covered Business Method Review Request | $12,000 | $16,000 | +$4,000 | $16,213 |
| ·         For each clam in excess of 20 | $250 | $375 | +$125 | n/a |
| Post-Grant or Covered Business Method Review Post-Institution | $18,000 | $22,000 | +$4,000 | $23,060 |
| ·         For each claim in excess of 15 | $550 | $825 | +$275 | n/a |
* All fees are for large entities. Small entity fees are reduced by 50% and micro-entity fees are reduced by 75%.
Other Notable Fees
The USPTO introduces new fee types and makes notable increases to certain commonly used fees. First, the USPTO proposes a new fee for "streamlined" requests for ex parte reexamination. Requests of 40 pages or less will require a fee of $6,000, which is half of the standard fee.
The Office also proposes introducing special fees for mega-sequence listings. Sequence listings of 300MB to 800MB will require a fee of $1,000, and listings in excess of 800MB will require a fee of $10,000. The Office proposes these fees because its systems require extra storage and special handling of files in excess of 300 MB. The USPTO notes, however, that fewer than 10 applications per year include sequence listings in excess of 300 MB and that such listings often include sequences disclosed in the prior art that could be described elsewhere in the application by name and publication information, instead of in the sequence listing itself.
For commonly used fees, the Office proposes increasing the Notice of Appeal fee by $200 (from $800 to $1000) and the Appeal Forwarding Fee by $500 (from $2,000 to $2,500). Petition fees for accepting late priority and benefit claims and for revival after unintentional abandonment will increase by $300 (from $1,700 to $2,000).
Usage of Increased Fees
In the notice, the USPTO also includes details on its efforts to use increased fees for reducing patent backlog and total pendency, improving the quality of patent examination, and building an operating funds reserve. First, the Office has reduced the backlog of unexamined applications from 608,283 at the end of FY 2012 to 553,221 at the end of FY 2015. Over the same period, the Office has decreased first action pendency from 21.9 months to 17.3 months and total average pendency from 32.4 months to 26.6 months.
Second, the Office notes that the reduction in the backlog permits it to improve patent quality. The Office's efforts focus on its Enhanced Patent Quality Initiative (EQPI), which engages the public on patent quality and has implemented programs on pre-examination and search procedures, examiner training, and improving applicant-examiner interactions. The Office is also implementing new IT tools, such as its Patents End-to-End (PE2E) software suite to manage examination activities within a single platform.
Third, the USPTO will use increased fees to continue building an operating funds reserve for financial sustainability. The goal is to build a three-month reserve by the end of FY 2020 that will allow the Office to continue normal operations during short-term anomalies, for example, government shut downs or temporary decreases in patent filings.
Next Steps
The USPTO is currently reviewing public comments on its proposed FY 2017 fee schedule. Based on the timeline of past fee increases, the USPTO will likely publish its final rule in late January 2017 with the new fee schedule becoming effective in March 2017.
Author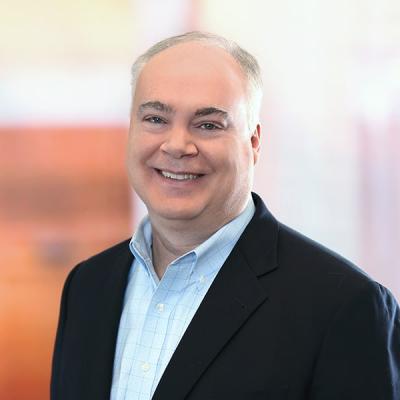 Mark J. Pino is a Mintz Member who is known for strategic patent guidance. He counsels biotechnology and pharmaceutical companies at all stages of growth. Mark helps clients develop and protect their innovations, and IAM Strategy 300 has called him one of the World's Leading IP Strategists.