Patent Litigation Venue: Supreme Court Clarifies Venue Statutes in TC Heartland v. Kraft Foods.
The U.S. Supreme Court announced its ruling in TC Heartland v. Kraft Foods Group Brands LLC on May 22, 2017, a patent infringement case that has garnered national attention for its implications on venue. This case originated with a motion to transfer an action filed in the District of Delaware to the Southern District of Indiana, where the Defendant accused of patent infringement is headquartered. However, the national attention has focused on the possibility that a significant amount of other patent litigation may now shift to the District of Delaware. The U.S. Supreme Court granted certiorari at the end of last year and heard oral arguments in March to address the question of "where proper venue lies for a patent infringement lawsuit brought against a domestic corporation." The Court has now provided a response to this key question, although a few issues still remain.
As we have written before, the central dispute concerned whether the general venue statute (28 U.S.C § 1391(c)) or the patent venue statute (28 U.S.C. § 1400(b)) set forth the requirements for venue in patent cases. The holding handed down by the Court explains that "a domestic corporation 'resides' only in its State of incorporation for purposes of the patent venue statute." In so holding, the Court concluded that the general venue statute (28 U.S.C § 1391(c)) does not modify the meaning of the patent venue state (28 U.S.C. § 1400(b)), and further clarified that its prior holding in Fourco Glass Co. v. Transmirra Prods. Corp., 353 U.S. 222 (1957) still applies today. In other words, 28 U.S.C. § 1400(b) sets forth the requirements for venue in patent cases.
While the Court's holding is relatively clear, questions do remain. First, some question whether the ruling will bring about a flurry of venue transfers to other jurisdictions. While the Court's holding is noteworthy, it is important to remember that 28 U.S.C. § 1400(b) provides that venue in patent infringement actions is appropriate where the defendant (a) resides or (b) has committed acts of infringement and has a regular and established place of business. As to the latter provision not yet addressed by the Supreme Court, the Federal Circuit has previously articulated the test as: "whether the corporate defendant does its business in that district through a permanent and continuous presence there." In Re Cordis Corp., 769 F.2d 733 (Fed. Cir. 1985). Therefore, while this provision does not have the same breadth as the general venue statute, 28 U.S.C. § 1400(b) can still be interpreted to be sufficiently broad such that many existing cases may not need to be transferred.
Second, it is still an open question as to whether the Court's holding is retroactive, and whether it can be applied to currently-pending patent infringement actions where the issue of venue has not been conceded and is still preserved. Some commentators have suggested that the ruling may be retroactive because, as the Court explained, 28 U.S.C. § 1400(b) "continued to apply to domestic corporations in the same way it always had: They were subject to venue only in their States of Incorporation."
We will continue to analyze the implications of the TC Heartland ruling and follow the developments of venue in patent litigation in future blog posts, so please stay tuned.
Authors
Member / Chair, Intellectual Property Litigation Practice
Matthew C. Hurley is Chair of the Intellectual Property Litigation Practice at Mintz. He represents life sciences companies in disputes involving collaboration agreements, patent licenses, supplier agreements, and distribution contracts. Matt leverages his deep understanding of life science issues.
Brad M. Scheller is an attorney who handles patent disputes for Mintz clients in industries ranging from electronics and software to consumer goods and cosmetics. He represents clients in federal district courts, in the US Court of Appeals for the Federal Circuit, and at the Patent Trial and Appeal Board.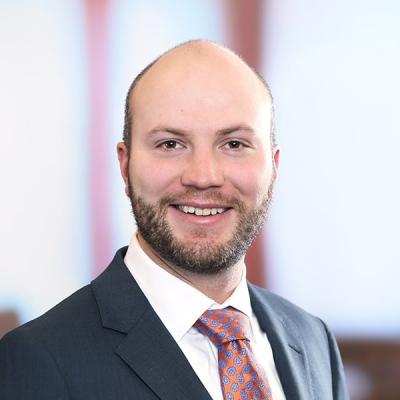 Serge Subach is an Associate who practices intellectual property at Mintz. Serge's practice focuses on patent litigation, and his experience spans broad technical fields including software, consumer electronics, and medical devices.