The DTSA and Inevitable Disclosure
A recent decision in the Northern District of Illinois gave life to the inevitable disclosure doctrine under the Defend Trade Secrets Act. Inevitable disclosure is a common law doctrine by which a court can prevent a former employee from working for a competitor of his or her former employer where doing so would require the employee to depend upon his or her former employer's trade secret information. See, e.g., PepsiCo, Inc. v. Redmond, 54 F.3d 1262 (7th Cir. 1995). To date, some commentators have suggested that the inevitable disclosure doctrine is not available under the DTSA because of language in the statute indicating that any injunction granted under the statute to prevent trade secret misappropriation may not "prevent a person from entering into an employment relationship," and that any conditions placed on employment must be based on "evidence of threatened misappropriation and not merely on the information the person knows."   The Northern District of Illinois's decision in Molon Motor and Coil Corp. v. Nidec Motor Corp., No. 16 C 03545 (N.D. Ill. May 11, 2017), however, suggests that the inevitable disclosure doctrine may continue to be useful for trade secret plaintiffs asserting claims under the DTSA.
In Molon Motor, Molon Motor and Coil Corp. ("Molon") sued Nidec Motor Corp. ("Nidec") alleging misappropriation of trade secret information under the DTSA after Molon's head of quality control, Manish Desai, left Molon to work for Nidec. Molon alleged that before leaving, Mr. Desai copied dozens of Molon's engineering, design, and quality control files onto a thumb drive and took the files to Nidec where his position involves similar responsibilities.
Nidec moved to dismiss the complaint arguing, inter alia, that there is no ground for inferring that it accessed or used any of the information Mr. Desai downloaded. In response, Molon argued that it does not need to give specifics regarding Nidec's access or use of misappropriated information because the disclosure and use can be inferred under the inevitable disclosure doctrine. In evaluating whether the facts justified this circumstantial-evidence based inference, the court considered the following factors: (1) the level of competition between the former employer and the new employer; (2) whether the employee's position with the new employer is comparable to the position he held with the former employer; and (3) the actions the new employer has taken to prevent the former employee from using or disclosing trade secrets of the former employer.
The court found that Molon satisfied each of these factors. Molon plead convincingly that Nidec is a serious competitor, and that Mr. Desai's position with Nidec is similar to his former position at Molon. On the third factor, the record was silent, however the court found that at this early stage in the litigation, this silence was not surprising because a complaint does not typically contain allegations about what a competitor did to safeguard trade secrets. In conclusion, the court found that:
All told, Molon's allegations on the direct competition between the parties, as well as the allegations on the employment breadth and similarity of Desai's quality control work at the two companies, are enough to trigger the circumstantial inference that the trade secrets inevitably would be disclosed by Desai to Nidec.
It is important to note that this treatment of the inevitable disclosure doctrine came on a motion to dismiss and not a motion for an injunction, and thus it is still unclear how courts will address the inevitable disclosure doctrine in the context of a motion for a preliminary injunction. Molon Motor, however, remains a significant development in DTSA jurisprudence suggesting that the inevitable disclosure doctrine is available to trade secret plaintiffs at least in the context of a motion to dismiss, but possibly also in the context of an injunction where trade secret information taken by a former employee will be inevitably used in the employee's work for a competitor.
Authors
Member / Chair, Intellectual Property Division
Michael T. Renaud is an intellectual property litigator and patent strategist who helps Mintz clients protect and generate revenue from their patent holdings. Clients rely on Mike's counsel on complex and sensitive licensing agreement negotiations, acquisitions, and other technology transactions.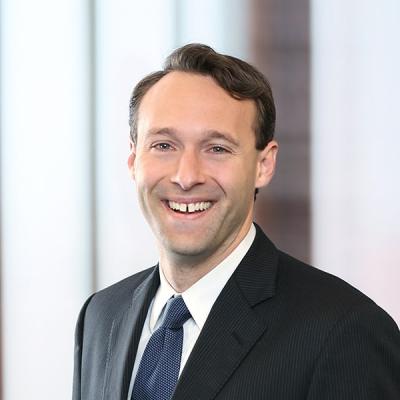 Nicholas W. Armington is an intellectual property attorney at Mintz who focuses on patent and trade secret litigation. Nick represents clients before the International Trade Commission and in US District Courts. His work involves network devices, semiconductors, converged devices, and LED lighting.