USPTO Publishes New Rule Governing Privilege for Patent Attorneys and Agents
Earlier this week, the United States Patent and Trademark Office ("USPTO") published a new rule governing when privilege exists for communications between clients and their domestic or foreign patent attorneys and patent agents before the Patent Trial and Appeal Board ("PTAB").  For context, the originally proposed amendment sought to resolve ambiguity as to when privilege extends to USPTO patent practitioners during PTAB discovery proceedings in light of prior Federal Circuit, District Court and PTAB decisions.  The now-published rule codifies the PTAB's intent to protect communications between patent agents and clients from discovery, stating that:
"communication[s] between a client and a USPTO patent practitioner or a foreign patent practitioner that is reasonably necessary and incident to the scope of the patent practitioner's authority shall receive the same protections of privilege under Federal law as if that communication were between a client and an attorney authorized to practice in the United States, including all limitations and exceptions[;]"
"USPTO patent practitioners and foreign jurisdiction patent practitioners shall receive the same treatment as attorneys on all issues affecting privilege or waiver, such as communications with employees or assistants of the practitioner and communications between multiple practitioners."
82 Fed. Reg. 51575 (Nov. 7, 2017).  In addition to the newly-minted rule, responses to solicited comments throughout the rule-making process provide guidance as to how the rule will be applied.  As is made clear by the supplementary information, an important distinction between the proposed amendment and finalized rule is that "[p]atent practitioner" now comprises both USPTO patent practitioners and foreign jurisdiction patent practitioners.  Id. at 51570-51575.  The supplementary information also indicates that (1) privilege only protects information exchanged for purposes of obtaining legal opinions or services, not underlying facts or business documents; and (2) functions that agents are authorized to perform before the USPTO are delineated in CFR 11.5(b)(1).  Id.
When the rule takes effect on December 7, 2017, subject to the supplementary guidelines, communications between patent agents and their respective clients will be protected in post grant proceedings, such as inter partes review, post-grant review, covered business method patents, and derivation proceedings.  As such, the rule provides much-needed guidance to the boundaries of privilege within the context of client communications between USPTO patent practitioners, as well as foreign jurisdiction patent practitioners, before the PTAB.
Authors
Member / Chair, Intellectual Property Litigation Practice
Matthew C. Hurley is Chair of the Intellectual Property Litigation Practice at Mintz. He represents life sciences companies in disputes involving collaboration agreements, patent licenses, supplier agreements, and distribution contracts. Matt leverages his deep understanding of life science issues.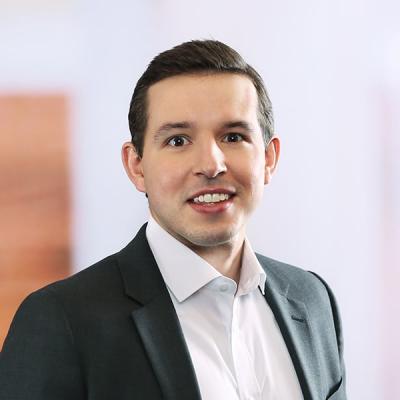 Matthew S. Galica focuses his practice on patent litigation, strategic IP counseling, and patent valuation. He represents high-tech companies, including those with standard-essential technology, before the International Trade Commission, Federal district courts, and Patent Trial and Appeal Board. Anthony Faillaci