Bioethics in a Pandemic: The Public's Role in COVID-19 Vaccination
As we noted in our previous post, the Johns Hopkins University Center for Health Security (Center) has been hard at work studying and providing thought leadership regarding the COVID-19 pandemic from a variety of angles. The Center, in conjunction with Texas State University and the Working Group on Readying Populations for COVID-19 Vaccine, recently released a report exploring the public's role in COVID-19 vaccination (Report). The Report provides recommendations to U.S. policymakers, practitioners, and other stakeholders about how to advance public understanding of, access to, and acceptance of vaccines that protect against COVID-19. 
Public engagement, or lack thereof, in COVID-19 vaccine development and allocation is a key factor in eventual vaccine uptake. Vaccine hesitancy among Americans is real and pervasive – according to some studies, only about 30% of the population would want to receive a COVID-19 vaccine soon after one becomes available, while roughly the same number would refuse to take it, even if the vaccine was made available at no cost. Figures like these demonstrate that the development of a safe, effective COVID-19 vaccine is only one variable in the equation when it comes to reining in this pandemic. Individual confidence in the vaccine and the willingness and ability to receive it also play an enormous role. The bottom line: a safe and effective vaccine will not protect people from COVID-19 if no one receives it. 
The Report focuses on an overarching recommendation to mitigate obstacles to vaccine uptake: put people at the center of a revolutionary SARS-CoV-2 vaccine enterprise. The authors explain that doing so will require a rethinking of the vaccine enterprise to incorporate and value input from social, behavioral, and communication sciences, in addition to biosciences. Such an approach would involve, for example, engaging communities at the local level as active participants in the process, similar to the solicitation of comments on the Draft Framework last week.
To this end, the Report offers five recommendations to put people at the center of vaccine development: 
Understand and Inform Public Expectations about Vaccine Benefits, Risks, and Supply
Getting the right message out about COVID-19 vaccination is key to a successful vaccination campaign. To craft that message, stakeholders must first understand what the American public knows, thinks it knows, cares about, believes, or fears about COVID-19 vaccination, and why that is the case. Ongoing research and engagement with the public should track how public opinion and knowledge change over time and how that might impact messaging. Through the process, government and other stakeholders may use this information to more effectively communicate with the public around vaccination, manage expectations, and increase public confidence in a vaccine.
Earn the Public's Confidence that Vaccine Allocation and Availability Are Evenhanded
No one knows what a COVID-19 vaccine will cost, when and what quantities of vaccine will be available, or who will be prioritized for vaccination. For a vaccine campaign to succeed, the campaign must be fair and be perceived by the public as fair. That will require, among other elements, fairness in both allocation and distribution of vaccine.
Make Vaccination Available in Safe, Familiar, and Convenient Places
Access to traditional places of care varies across geographies, communities, vulnerable populations, and other groups. The Report proposes using various non-traditional, safe vaccine administration sites, such as places of worship, workplaces, and supermarkets, in each case considering where the local population will feel safe going.
Communicate in Meaningful, Relevant, and Personal Terms, Crowding Out Misinformation
An incredible amount of information and misinformation about COVID-19 vaccination is already circulating in the media, on social media, and elsewhere among the public, despite the fact that no such vaccine is even available today. Preemptive, truthful communications tailored to diverse target audiences should be employed to counteract the spread of vaccine-related misinformation.
Establish Independent Representative Bodies to Instill Public Ownership of the Vaccination Program
Backlash to some public health measures enacted by state and local governments (e.g., face mask mandates) has often been couched as resistance to government overreach and impingement upon individual freedoms and values. To head off similar arguments against COVID-19 vaccination, the Report recommends establishing governance structures for the vaccination campaign that incorporate public oversight and community involvement. Involving communities in this way could facilitate their sense of ownership in the vaccination enterprise and increase the chance of "buy-in" at the local level. This community engagement approach may reduce the likelihood that COVID-19 vaccination is perceived by the public as an objectionable government mandate that encroaches upon their personal freedoms. 
The Report suggests that engaging the public early in the COVID-19 vaccine enterprise could make the difference between a relatively timely return to daily life as we once knew it and an ongoing spiral of a continued pandemic resulting in further negative social and economic impacts. It provides a number of best practices and action items that responsible parties can follow to implement the recommendations and proactively address the human factors associated with COVID-19 vaccination. Policymakers, government officials, and other stakeholders should take note of these action items and recommendations in developing a COVID-19 vaccination campaign, while we await FDA approval or emergency use authorization of one or more vaccine candidates.
Author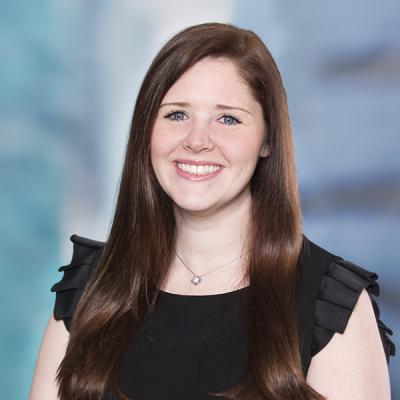 Bridgette A. Keller is a Mintz attorney who applies her experience in health system administration and ethics in health care to her health law practice. She advises health care providers, ACOs, health plans, PBMs, and laboratories on regulatory, fraud and abuse, and business planning matters.