CMS Issues Additional Flexibilities to the ACO REACH Model's Benefit Enhancements
As Accountable Care Organizations (ACOs) and providers gear up for the start of the new ACO REACH Model in 2023, CMS recently issued helpful policy updates to the model's benefit enhancements (BEs). Under BEs, CMS waives certain Medicare payment requirements for services provided to REACH beneficiaries through the REACH ACO's participant providers and preferred providers. REACH ACOs can opt to use one or more of the BEs, which are designed to create flexibility in managing REACH beneficiaries' care. REACH ACOs have full control over which providers participate in any BE. As discussed below, CMS recently announced updates to two of the model's BEs – the 3-Day Skilled Nursing Facility (SNF) Rule Waiver and the Nurse Practitioner (NP) Services.   
Background on ACO REACH
The ACO REACH Model, which is one of several CMS value-based payment models, builds upon and replaces the Direct Contracting (DC) Model, effective January 1, 2023. Key changes from the DC Model include a requirement that 75% of ACOs' governing and voting rights be held by participant providers, while the DC Model only required that participant providers hold 25% of ACOs' governing and voting rights. In addition, ACOs must create and implement a health equity plan that identifies underserved communities and implements initiatives to reduce health disparities within their beneficiary populations.  
Overview of ACO REACH Benefit Enhancements
CMS included in the ACO REACH Model the following BEs that a REACH ACO may choose to make available to its beneficiaries:
3-Day SNF Rule Waiver. Under Medicare payment rules, Medicare beneficiaries must have a three day inpatient hospital stay prior to receiving Medicare-covered SNF services. Under this BE, CMS would waive that requirement, and REACH beneficiaries could receive Medicare-covered SNF services directly or with an inpatient stay of fewer than three days.
Telehealth. Under this BE, CMS would eliminate the rural geographic component of originating site requirements; allow the originating site to include a beneficiary's home; and permit the use of asynchronous telehealth services in the specialties of teledermatology and teleophthalmology, provided that certain requirements are met.
Post-Discharge and Care Management Home Visits. Under Medicare payment rules, post-discharge and care management home visits can only be provided under the direct supervision of a physician. Under the BE, post-discharge and care management home visits may be provided under general supervision, meaning that a physician can use auxiliary personnel to provide the service.
Home Health Homebound. Under Medicare payment rules, Medicare generally only reimburses for home health services if the beneficiary is confined to the home.  Under this BE, Medicare reimbursement is permitted for home health services for beneficiaries with certain clinical risk factors who are not homebound. 
Concurrent Care for Beneficiaries Who Elect Medicare Hospice. Under Medicare payment rules, beneficiaries electing hospice must waive Medicare coverage for services that are considered curative. Under this BE, ACOs can work with providers to define and provide a set of concurrent care services for beneficiaries receiving hospice services.
NP Services. Under this BE, NPs are able to certify the need for hospice care; certify the need for diabetic shoes; order and supervise cardiac rehabilitation; establish, review, sign, and date home infusion therapy plans of care; and make referrals for medical nutrition therapy.
Updates to the ACO REACH Benefit Enhancements
On December 5, 2022, CMS announced one update to the NP Services BE and two updates to the 3-Day SNF Rule Waiver BE that will be effective July 1, 2023.
Physician Assistants Added to the NP Services BE. First, the NP Services BE will be modified to also permit physician assistants to provide those services (e.g. certification of need for hospice, supervision of cardiac rehabilitation, establishing and reviewing home infusion therapy plans of care). 
Residents in a SNF or Long-Term Care Facility Eligible for the 3-Day SNF Rule Waiver BE. Currently, beneficiaries residing in long-term beds are not eligible for this waiver, but CMS is modifying the BE to include residents in a SNF or long-term care facility. 
Newer SNFs Can Participate in the 3-Day SNF Rule Waiver BE. Currently, SNFs must have an overall rating of three or more stars under the CMS Five-Star Quality Rating System in at least seven of the past twelve months. Starting July 1, 2023, newer SNFs with only 6-11 months of Five Star Quality data will be able to participate, potentially improving beneficiary access to SNF services.
CMS intends for these updates to further the primary goals of BEs, which are to emphasize high-value services, support care management, and allow REACH ACOs with flexibility in managing care for their beneficiaries.
Author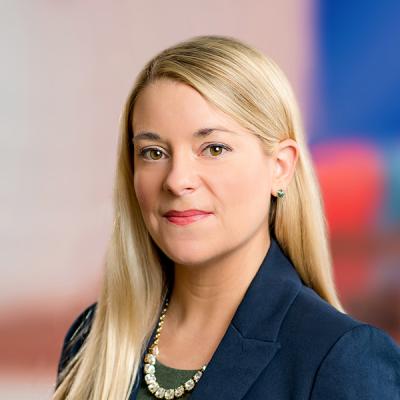 Rachel Yount is a Mintz attorney who focuses her practice on health care industry transactions. Her clients include hospitals, health systems and plans, physician organizations, and pharmacy benefit managers.