FDA Modernizes Mammography Regulations, Provides Facilities with Eighteen-Month Compliance Deadline
On March 9, 2023, the Food and Drug Administration (FDA) published a final rule that updates the Mammography Quality Standards Act (MQSA) to reflect advances in mammography technology and, among other requirements, standardize certain aspects of mammography reports provided to patients. In particular, patients will now need to be informed whether they have "dense" or "not dense" breast tissue, because tissue density is factor that simultaneously increases risk for breast cancer and makes such cancer harder to detect in mammograms. FDA made other changes to federal mammography report requirements, such as the creation of a new mandatory timeframe for facilities to send those reports to the referring health care provider (i.e., within 30 days). FDA appears to have been motivated in part by the fact that clinicians and patients alike have shown an increasing interest in breast density reporting. The agency notes in the final rule that between 2009 and mid-2021, 38 states had passed varying laws "mandating notification of breast density." Those state trends warranted the codification of standard density reporting practices into federal regulations "to ensure all patients receive breast density information from their mammograms, and [to ensure] that such required baseline information is consistent."
Among women, breast cancer is the second-leading cause of cancer following lung cancer. Disparities persist in the incidence of and mortality from breast cancer. Regular screening using mammography can help detect breast cancer in its earliest, most treatable stages, when it is too small to be felt or detected by any other method. But mammographic images are among the most difficult radiographic images to interpret. Congress originally passed the MQSA in 1992 to ensure that all women have access to quality mammography services. Under the MQSA, the FDA, along with some state certifying agencies, certify facilities to perform mammography and authorize new mammography devices for sale in the United States.
The final rule, which takes effect on September 10, 2024, modernizes the MQSA by addressing changes in mammography technology and making improvements that enhance enforcement of quality standards as well as the way mammography results are provided to patients and health care providers. The agency's public announcement of the administrative action emphasizes that these updated regulations "help bring the MQSA into the 21st century."
The final rule imbues state certification agencies and accreditation boards (ABs) with certain enforcement authorities that parallel the FDA's. For example, FDA and the state certification agency many initiate an Additional Mammography Review (AMR), an audit-like process that can help detect quality issues. Should a facility fail to provide records in response to a request from the FDA, state certification agency, or the AB, the facility's certificate may be revoked or suspended. And finally, should FDA or the state certification agency determine that a facility fails to adhere to quality standards, therefore creating significant risk to human health, FDA or the state certification agency may require the facility to directly notify patients and providers of the deficiencies and resulting potential harm. FDA or the state certification agency may also notify patients and providers directly or through mass media if the facility is unable or unwilling to do so.
The final rule imposes more stringent records requirements as well. Mammography facilities must implement policies and procedures to minimize the loss of mammography images and reports to avoid significant, negative impacts on clinical care. Before a facility closes or ceases to provide mammography services, it must arrange for patient and provider access to mammography records and images. The facility must also notify the AB and state certification agency in writing of the arrangements it has made to ensure access to records and make reasonable efforts to notify all affected patients. Similarly, facilities must make available to personnel their MQSA qualification records, which are often required for employment at additional or new facilities.
FDA also acknowledged and rebutted public comments to the final rule suggesting that the agency had overstepped its authority. Some commenters expressed opposition because, in their opinion, FDA's rule dictates what interpreting physicians should say in their patient reports and therefore constitutes the practice of medicine. Such overreaching, commenters alleged, drives providers out of the practice of mammography and limits access to this important service. FDA disagreed, finding no support for allegations that its rules chilled provider participation in the provision of or patient access to mammography services. Similarly, commenters characterized the final rule as creating a standard that is not backed by medical evidence. FDA clarified that the final rule does not specify how providers should manage patients with dense breast tissue, nor does it require additional imaging evaluation for patients with dense tissue. Rather, the rule requires notification to the patient about the existence of this particular risk factor, using specific language in layman's terms. The mandated patient notice of dense breast tissue reads: "Breast tissue can be either dense or not dense. Dense tissue makes it harder to find breast cancer on a mammogram and also raises the risk of developing breast cancer. Your breast tissue is dense. In some people with dense tissue, other imaging tests in addition to a mammogram may help find cancers. Talk to your healthcare provider about breast density, risks for breast cancer, and your individual situation."
Comparable language is also required for "not dense" patient notifications. In addition, health care provider mammography reports will provide more detailed information about the patient's overall breast density assessment, with the following categories to be used: (A) "The breasts are almost entirely fatty." (B) "There are scattered areas of fibroglandular density." (C) "The breasts are heterogeneously dense, which may obscure small masses." (D) "The breasts are extremely dense, which lowers the sensitivity of mammography."
FDA emphasized that the changes this final rule effectuates align with modern-day clinical practices and empower patients to engage more effectively in shared clinical decision-making with their health care providers. Given the significant changes that facilities and radiologists will need to put into place to comply, the agency has established an 18-month compliance deadline while also noting that facilities are not precluded from providing patients with the required breast density notifications prior to September 2024 if they choose to do so. Facilities must also consider any applicable state requirements, which the new MQSA regulations do not explicitly preempt.
Authors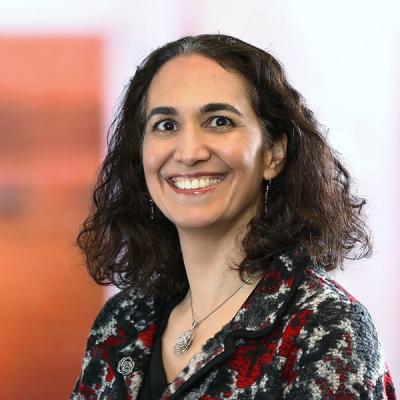 Joanne counsels global clients on the regulatory and distribution-related implications when bringing a new FDA-regulated product to market and how to ensure continued compliance after a product is commercialized.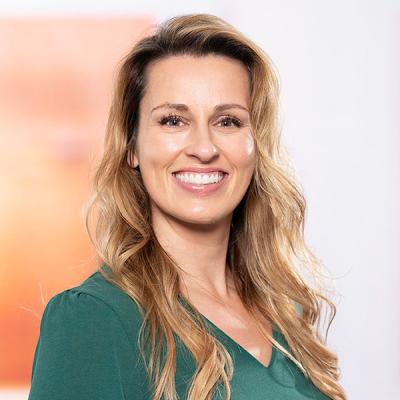 Jane Haviland's practice focuses primarily on health care enforcement defense. Jane defends laboratories, physicians, and other clients facing government investigations and whistleblower complaints regarding alleged violations of the federal False Claims Act, the federal anti-kickback statute, the Stark law, and similar state laws.