OIG Announces Long Overdue Modernization of its Compliance Program Guidance Documents
The Department of Health and Human Services' Office of Inspector General (OIG) announced on April 24, 2023 that it will soon issue long overdue updates to its compliance program guidance documents (CPGs).  First introduced in 1998, the CPGs are a series of voluntary guidance documents, each tailored to a specific segment of the health care industry. While the CPGs include important insights on specific risk areas and how to apply the seven elements of an effective compliance program to particular types of health care entities, none of the CPGs have been updated since 2008 and thus are ripe for modernizing.
OIG will publish a General CPG (GCPG) applicable to all individuals and entities involved in the health care industry by the end of 2023, followed by industry-specific CPGs (ICPGs) in 2024. The GCPG will cover topics such as federal fraud and abuse laws, compliance program basics, operating effective compliance programs, and OIG processes and resources. OIG's publication of a GCPG is a new development, indicative of an intent to provide more comprehensive guidance to the health care industry as a whole. The introduction of a GCPG will be a welcome update, as many types of health care entities in need of compliance program guidance do not fit squarely within one of the health care industry segments with an existing ICPG.
The ICGPs will include updates to existing CPGs and deliver new CPGs specific to segments of the health care industry that have emerged in the past two decades. Of note, OIG announced that its first two ICPGs will address Medicare Advantage and Skilled Nursing Facilities (SNFs), perhaps signaling OIG's priorities. OIG will provide updated CPGs via its website, rather than publication via the Federal Register. Importantly, OIG intends to periodically update the CPGs as timely as possible to address newly identified risk areas and compliance measures.
Existing and supplemental CPGs will remain available for use while OIG develops and publishes modernized CPGs. OIG published existing CPGs between 1998 to 2008 to promote the adoption of corporate compliance programs for various health care industry segments, including:
clinical laboratories;
hospitals;
home health agencies;
third-party medical billing companies;
companies selling durable medical equipment, prosthetics, orthotics, and supplies (DMEPOS);
hospices;
Medicare+Choice (now known as Medicare Advantage) organizations;
nursing facilities;
individual and small group physician practices;
ambulance suppliers; and
pharmaceutical manufacturers. 
Neither existing nor forthcoming CPGs are to be taken as models for a compliance program, OIG cautioned. Rather, OIG intends for the CPGs to set forth voluntary guidelines and identify risk areas for the health care industry to consider when developing or implementing a compliance program.
OIG's updates to the CPGs are part of OIG's Modernization Initiative first announced in a September 2021 Request for Information, in which OIG sought the health care industry's feedback on various OIG resources, including the CPGs, Advisory Opinions, Fraud Alerts, Special Advisory Bulletins, and corporate integrity agreements. Based on Inspector General Christi Grimm's comments, we anticipate changes to the Advisory Opinion process to be forthcoming as well. We will continue to monitor OIG's Modernization Initiative developments, including updates to the CPGs.
Authors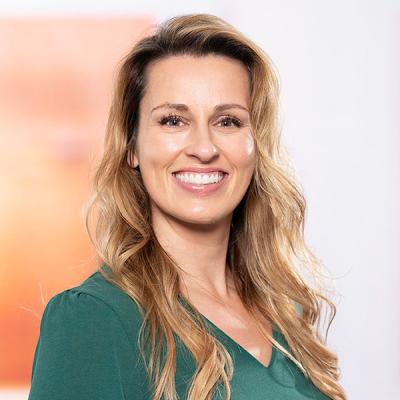 Jane Haviland's practice focuses primarily on health care enforcement defense. Jane defends laboratories, physicians, and other clients facing government investigations and whistleblower complaints regarding alleged violations of the federal False Claims Act, the federal anti-kickback statute, the Stark law, and similar state laws.
Rachel Yount is a Mintz attorney who focuses her practice on health care industry transactions. Her clients include hospitals, health systems and plans, physician organizations, and pharmacy benefit managers.