Court Strikes Down HHS Rule on Copay Accumulators: Implications for Health Plans and PBMs
In a significant development with far-reaching implications for health plans and pharmacy benefit managers (PBMs), Judge John D. Bates of the U.S. District Court for the District of Columbia has recently struck down a federal rule that allowed health plans to use copay accumulator programs to exclude drug manufacturer copayment (Copay) assistance from a patient's out-of-pocket costs. This ruling has significant implications for the way health plans and PBMs operate and interact with patients and copay assistance programs.
Overview of Copay Assistance Programs
For certain high-priced specialty drugs, pharmaceutical manufacturers have long offered free or reduced-cost medicine, discount cards, coupons, and other forms of assistance to help patients afford the medication. While this manufacturer assistance can come in many forms, one broad category of assistance is through Copay Assistance Programs. A Copay Assistance Program is when a drug manufacturer covers a portion of the cost-sharing obligations (i.e. copayments, coinsurance or deductibles) of commercially insured patients during a given calendar year until the patient's out-of-pocket maximum is met. After a patient's out-of-pocket maximum is met, the health plan is responsible for covering the full cost of the drug for the remainder of the plan year.  As such, plans have long complained that manufacturers' copay assistance programs, despite being presented as a way to help patients access expensive prescription drugs, are really a marketing tool to steer patients towards their medications while shifting the bulk of the cost of these medications to the patient's insurance plan.
Understanding Copay Accumulators
Health Plans and PBMs have taken issue with copay assistance programs for circumventing plan benefit strategies (i.e. formulary design, cost-sharing) that are meant to incentivize members to utilize lower cost products. More specifically, manufacturer assistance can single-handedly subsidize a member's cost-sharing obligations for the entire year for other drugs and services, thus eliminating the purported purpose of cost-sharing in the first place – to prevent overutilization.
In response to manufacturer copay offset/assistance programs, health plans have adopted copay adjustment programs, including copay accumulators. Copay accumulators "alter" the status of certain high-priced specialty drugs so that manufacturer copay assistance payments no longer count toward a member's deductible or other out-of-pocket costs. Once the coupon is exhausted, the member's payments apply towards the deductible and other cost-sharing obligations until the out-of-pocket maximum under the Affordable Care Act (ACA) is met. (For 2023, the out-of-pocket maximums are $9,100 for an individual and $18,200 for a family plans.) As such, copay accumulators essentially shift the plan's responsibility to pay for certain specialty drugs to both manufacturers and the plan's members. 
Prior to 2019, federal law was silent on whether these copay adjustment programs were permitted. While the implementing regulations for the ACA defined "cost sharing," they did not specify whether manufacturer assistance must apply towards the ACA's cost sharing limits.
In the 2020 Notice of Benefit and Payment Parameters (NBPP), the Centers for Medicare & Medicaid Services (CMS) finally opined on the issue, stating that it would permit plans to exclude the value of manufacturer assistance from the ACA's annual out-of-pocket maximums "for specific prescription brand drugs that have an available and medically appropriate generic equivalent."  CMS also noted that if there was not a medically appropriate generic equivalent available, then the plan was required to apply the manufacturer assistance towards the member's out-of-pocket limit. For many stakeholders, the language of the 2020 NBPP, and the particular focus on drugs with a generic equivalent, made it unclear whether CMS' intent was to "require plans and issuers to count the value of drug manufacturers' coupons toward the annual limitation on cost sharing, other than in circumstances in which there is a medically appropriate generic equivalent available."
In the 2021 NBPP, CMS sought to clarify the issue through a proposal to "interpret the definition of cost sharing to exclude expenditures covered by drug manufacturer coupons."  In the 2021 NBPP Final Rule, however, CMS opted not to finalize this interpretation, instead writing that, to the extent consistent with state law, manufacturer assistance "may be, but [is] not required to be" applied towards annual cost sharing limits.[1]  In essence, the 2021 NBPP gave plans the discretion to either count, or not count, such assistance "toward the annual limitation on cost sharing"—that is, to treat it as either within or without the definitions of "cost sharing."
HIV + Hepatitis Institute v. HHS
On August 30, 2022, three patient-advocacy groups sued CMS and the U.S. Department of Health and Human Services (HHS) to invalidate rulemaking from the 2021 NBPP that allowed health plans to operate copay accumulator and maximizer programs, arguing that the rule violated the ACA. On February 23, 2023, the plaintiffs moved for summary judgement, arguing that the 2021 NBPP was unlawful and must be set aside because: (1) it conflicts with the ACA's statutory definition of "cost sharing," (2) it conflicts with preexisting regulatory agency definition of "cost sharing", and (3) the 2021 NBPP is arbitrary and capricious.
On September 29, 2023, the court granted plaintiffs' motion for summary judgement and vacated the 2021 NBPP based on both its contradictory reading of the same statutory and regulatory language and the fact that the agencies have yet to offer definitive interpretation of the term "cost sharing" that would support their authorization of copay accumulators. In particular, the court focused on the fact that based on the agencies' interpretation, health insurers would have the ability to choose the meaning of the same statutory and regulatory provisions at their discretion, which the Supreme Court has previously rejected as a "dangerous principle." Judge Bates' decision represents a turning point in the landscape of healthcare affordability. The court deemed the 2021 NBPP rule unlawful and has mandated that insurers adhere to the 2020 NBPP federal rule governing health plans. According to this rule, copay accumulators are permissible only for branded drugs that have a generic equivalent, if allowed by state law. Consequently, health plans and PBMs are now prohibited by federal regulation from implementing copay accumulators for drugs that lack generic equivalents.
Implications for Health Plans and PBMs
The striking down of the 2021 HHS rule on copay accumulators represents a significant development that necessitates adaptation from health plans and PBMs, who will need to adjust their operations on not just copay accumulator programs, but also copay maximizers and potentially alternative funding programs (the most recent evolution of these copay adjustment programs), to align with the reinstated federal rule. This may involve revising policies and procedures to ensure compliance and communicating the changes in copay accumulator policies to members to ensure transparency and clear communication so that members understand their cost-sharing responsibilities. Additionally, health plans and PBMs may need to reevaluate their formulary and benefit design to accommodate the new regulatory landscape while continuing to provide cost-effective and quality care to patients.
---
[1] CMS' policy applied to all individual and small group plans sold on the ACA marketplaces, as well as non-grandfathered individual and group health plans, and self-insured plans.  Fully insured plans are regulated by the state, and thus subject to any state restrictions. 
Authors
Theresa advises clients on all aspects of the pharmaceutical supply chain. Her practice involves counseling industry stakeholders on a range of business, legal, transactional, and compliance matters.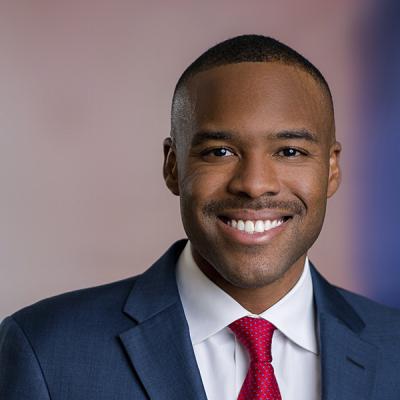 Xavier G. Hardy is a Mintz Associate who focuses his practice on health care regulatory and fraud and abuse matters. Xavier also handles Medicare and Medicaid reimbursement issues in transactions and business arrangements. He represents clients in the health care and life sciences fields.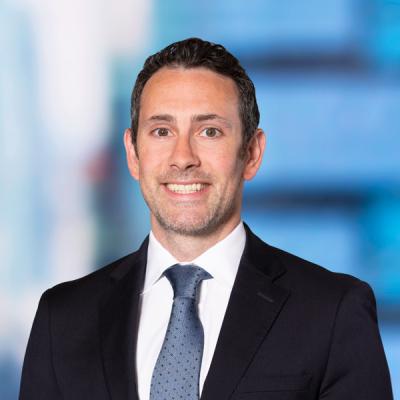 David R. Gilboa is an Associate at Mintz whose practice encompasses transactional, compliance, privacy, and regulatory matters. He represents a broad spectrum of health care clients, including health care systems, hospitals, digital health companies, clinical laboratories, nursing homes, home care agencies, physician practices, and pharmacies.