Mintz Continues to Expand Project Development & Finance Team
The Mintz Energy & Sustainability team is excited to share two pieces of news with our clients and friends. Our Project Development & Finance Practice is continuing to expand with the addition of tax equity Member Judy Kwok, formerly of GE Energy Financial Services, and the elevation of energy project finance veteran Eric Macaux to Member.
Judy is an experienced attorney in transaction-related tax matters, including tax equity transactions for financing renewable energy. Prior to joining Mintz, Judy was Vice President, Tax Planning and Tax Counsel for GE Energy Financial Services. In that role, she was the principal tax planning and tax transactional lead for underwriting and management of US debt, equity, and leasing investments in a $15 billion energy portfolio covering the renewable and thermal sectors.
Judy's practice is particularly focused on tax-sensitive partnership structures. She also performs an in-depth examination of tax issues relating to energy credit qualification, debt-equity, Subchapter K, depreciation, leasing, intercompany transactions, and the impact of the 2017 tax reform. Earlier in her career, Judy was a director at PwC's National Office in Washington, DC, where she focused on international tax planning. She began her career as an associate in the tax planning practice of a national law firm that advised on some of the first flip-partnership renewable credit deals.
Having over a decade of experience in the sector, Eric is a veteran in the energy project finance space and serves as a key part of the Mintz Project Development & Finance Practice. He advises energy project sponsors, developers, and investors on a wide variety of transactions, including debt and equity financing and mergers and acquisitions. In addition to his financing experience, Eric has extensive experience with power purchase agreements, net metering credit purchase agreements, state REC contracts, and other key project documents. His project experience spans a variety of assets, including solar, wind, hydropower, biogas, and energy storage. Eric also advises cutting-edge energy generation, energy storage, and water technology clients preparing for commercial and pre-commercial deployment. He has also advised public and private companies on establishing and implementing sustainability and energy goals.
Before joining Mintz, Eric held senior positions at the Massachusetts Clean Energy Center (MassCEC), where he served as General Counsel and Senior Director for Strategy, advising the MassCEC board and other senior management on all aspects of governance, compliance, disputes, employment matters, confidentiality, and legislative and policy developments. Prior to MassCEC, Eric served as an energy technology and renewables attorney at a national law firm.
The Mintz Team
Mintz was one of the first law firms to develop a practice focused on energy and sustainability innovation, and has been the leading law firm of the industry since the earliest days of this technology revolution. Having completed more than 500 transactions across energy sectors totaling over $8.5 billion since 2006, the firm has developed one of the largest energy and sustainability practices in the nation by anticipating and responding to clients' needs across practice areas and sectors. Our Project Development & Finance Practice is strategically embedded within our large Energy & Sustainability Practice allowing our clients to seamlessly integrate the sophisticated intellectual property, financing, tax, bankruptcy and restructuring, and technology development capabilities of the firm, as well as our national lobby and public policy team, ML Strategies.
The Mintz Energy & Sustainability Practice serves more than 250 clients, spanning the ecosystem from emerging companies to large corporations, private equity and venture capital funds, investment banks, project developers and project finance funds, and family offices. Working as a cohesive unit, the Energy & Sustainability Practice is dedicated to offering clients a blend of comprehensive legal and government relations services, and practical business counseling.
Representative transactions from the past year include:
Represented Building Energy Holding US LLC, an affiliate of the multinational independent power producer Building Energy S.p.A, in the development and financing of an aggregate 18 MWdc solar facility comprising seven solar power systems and located in Annapolis, Maryland. The project is one of the largest solar PV projects built entirely on a capped landfill. The City of Annapolis, Anne Arundel County, and the Anne Arundel County Board of Education purchase power from the solar power systems.
Represented InfraRed Capital Partners, a leading global investment manager focused on infrastructure and real estate, in launching a new energy storage company with Hectate Energy called Hectate Grid. The new venture will develop, build, own, and operate utility-scale energy storage projects in North America. InfraRed manages in excess of $12 billion of equity capital in multiple private and listed funds, primarily for institutional investors across the globe.
Represented GoldenSet Capital in connection with debt and equity investments in a 40 MW portfolio of distributed solar projects located in the state of New Jersey. The projects have a combination of commercial and industrial offtakers, and when completed will include the largest net metered solar installation in New Jersey.
Represented Boston Metal, a company that focuses on producing metal with no pollution, in its $20 million Series A financing led by Breakthrough Energy Ventures, The Engine, and Prelude Ventures.
Represented WAVE Equity Partners, which invests in emerging market leaders in the energy, food, and water industries, in the $11 million Series A financing of CHASM, a developer and manufacturer of advanced materials for printed electronics and battery applications, and the $12 million Series A of Living Greens Farm, a vertical, indoor grower of high quality fresh lettuce, herbs, and microgreens.
Authors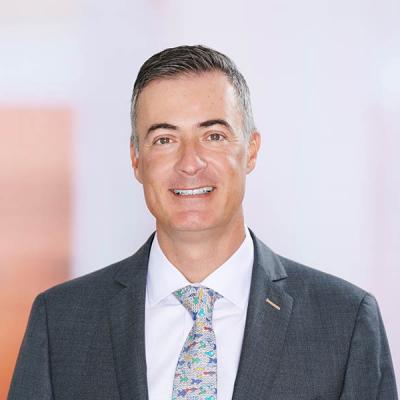 Member / Chair, Energy & Sustainability Practice
Tom Burton has helped to shape the clean energy industry by drawing on his passion for innovation. As a Mintz attorney, Tom counsels investors, entrepreneurs, and Fortune 100 companies. He also guides start-up organizations and accelerators to foster the next generation of energy leaders.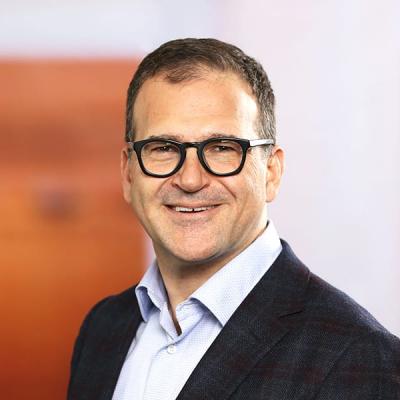 Member / Co-chair, Energy & Sustainability Practice
Sahir Surmeli is a Mintz business counselor who advises companies, boards, entrepreneurs, investment banks, and venture and private equity investors as they build and grow companies. He handles public offerings, 144A and private financings, acquisitions, joint ventures, and strategic partnerships.