Energy & Sustainability Client Feature: Spring Lane Capital
This month, we are pleased to feature our client Spring Lane Capital, a private equity firm that partners with companies to provide financing for sustainability projects in the energy, water, food, and waste industries.
With offices in Boston and Montreal, Spring Lane Capital focuses on supporting projects that will have a positive impact on the use of natural resources, with a long-term goal of social and economic sustainability. Under the guidance of Managing Partner Christian Zabbal and General Partners Rob Day and Nikhil Garg, Spring Lane Capital helps companies to expand more rapidly while also supporting the needs of their customers. The firm's unique "catalytic project capital" investment model offers companies both project financing and growth capital for their individual needs, allowing businesses access to financial support on a smaller scale than is typically available through traditional investment models.
On December 10, 2019, Spring Lane Capital announced that it had closed its first fund, capping total equity commitments at $156.5 million. The firm's investor base includes a diverse group of investors, including BDC Capital, Fondaction, Fonds de solidarité FTQ, and Palomino Capital Corporation, along with several others.
Coinciding with the closing of its inaugural fund, Spring Lane Capital also announced three new partnerships and investments with Atlas Organics, Inc., Cambrian Innovation, and Aries Clean Energy:
Spring Lane Capital committed $21.4 million to Atlas Organics, Inc., a company focusing on commercial composting and processing of solid waste. The capital will allow Atlas Organics, Inc. to continue investing in solid waste projects.
Cambrian Innovation announced it had partnered with Spring Lane Capital and received $18 million in project financing and equity capital. Cambrian Innovation, which provides commercial wastewater and resource recovery solutions, will work to expand into new markets and advance its Water-Energy Purchase Agreement (WEPA) services for the installation of EcoVolt® plants.
Finally, Spring Lane Capital contributed financing to Aries Clean Energy for a $65 million gas installation project in New Jersey. Aries Clean Energy, a company that uses gasification technology to reduce waste output, will construct a Biosolids Gasification Facility to divert biosolids from landfills for processing into renewable products.
Spring Lane Capital's announcement reflects the firm's dedication to a dual approach of corporate growth capital and project financing. Following the successful closing of the inaugural fund, Christian Zabbal of Spring Lane Capital noted, "The quality of this investor base reflects the strength of our investment strategy and the vast experience of our team, which has long invested in this sector."
Authors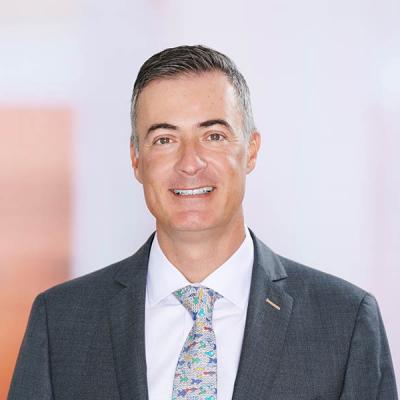 Member / Chair, Energy & Sustainability Practice
Tom Burton has helped to shape the clean energy industry by drawing on his passion for innovation. As a Mintz attorney, Tom counsels investors, entrepreneurs, and Fortune 100 companies. He also guides start-up organizations and accelerators to foster the next generation of energy leaders.
Member / Co-chair, Energy & Sustainability Practice
Sahir Surmeli is a Mintz business counselor who advises companies, boards, entrepreneurs, investment banks, and venture and private equity investors as they build and grow companies. He handles public offerings, 144A and private financings, acquisitions, joint ventures, and strategic partnerships.