Massachusetts Attorney General Sets Her Sights on Debt Collectors in the Wake of COVID-19
On March 27, 2020, the Massachusetts Attorney General, Maura Healy, filed an emergency regulation, aimed at what the office described as "prevent[ing] debt collectors and creditors from harassing our residents." The new regulation, titled "Unfair and Deceptive Debt Collection Practices During the State of Emergency Caused by COVID-19" (the "Emergency Regulation"), prohibits any creditor, including a debt collector, from initiating, filing, or threatening to initiate, file or act upon:
a new collection action;
any garnishment, seizure, attachment, or withholding of wages, earnings, property or funds for the payment of a debt to a creditor;
an action for repossession of a vehicle; or
any capias warrant.
See 940 CMR 35:03(1)(a-d). This section additionally prohibits creditors from visiting or threatening to visit a debtor at the household or place of employment, or to confront or communicate with a debtor regarding debt collection in any public place. These prohibitions do not apply to the collection of a mortgage debt or collection of the debt of a tenant to an owner.  The prohibition on visitation to a debtor's household does not apply to telephone, gas, and electric utility companies regulated by M.G.L. c. 164 and the Department of Public Utilities or the Department of Telecommunications and Cable. See 940 CMR 35:03(1)(e-f).
The Emergency Regulation further prohibits any debt collector from initiating a communication by telephone (either in person or by recorded message) to a "debtor's residence, cellular telephone, or other telephone number provided by the debtor as his or her personal telephone number[.]"  See 940 CMR 35:04(1). This does not apply to communications solely made to inform a debtor of a rescheduled court appearance date or discussing a mutually convenient date for a rescheduled court appearance, and is subject to the same exception relating to mortgage and tenant debt, as described above. See 940 CMR 35:04(2-3). It is important to note that the prohibitions relating to telephone communications only apply to debt collectors, and not all creditors. A "debt collector" under the regulation is any:
person or business whose principal purpose is the collection of a debt, or who regularly collects or attempts to collect, directly or indirectly, a debt owed or due or asserted to be owed or due another;
person who buys or acquires a defaulted debt;
creditor that uses a different name to collect the debt; or
person in the business of enforcing security interests.[1]
Violations of this regulation will be per se violations of M.G.L. ch. 93A, and therefore the violator will be subject to liability for multiple damages and attorneys' fees.
This emergency regulation will remain in effect for either 90 days (June 25, 2020) or until the declared state of emergency is lifted. The full regulation may be viewed at:  https://www.mass.gov/doc/ma-reg/download
---
[1] There are several exceptions to the definition, not detailed here.  For more information, please consult 940 CMR 35:02.
Authors
Member / Co-Chair, Financial Services Practice
Pete S. Michaels is a Mintz attorney who focuses his practice on securities litigation, regulatory proceedings involving financial service companies and products, and compliance matters. He represents financial services firms and insurance companies and their employees, directors, and officers.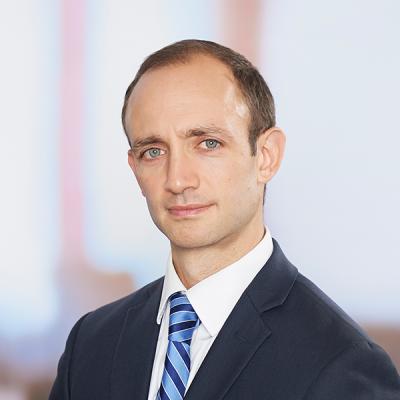 Michael E. Pastore is a Special Counsel who represents banks, financial services, and other companies in litigation and government proceedings involving consumer protection and other laws. He also handles arbitrations and guides clients through government and internal investigations.