MintzTech Innovator Profile: Simplexity
Simplexity Services is a San Diego, CA-based company offering back-office services for start-up entrepreneurs and for those who have closed seed or Series A financings. Simplexity helps de-risk and accelerate startups by applying systems science and solutions as building blocks for essential founder infrastructure, resulting in the business insights and deliverables which allow founders and their investors to sleep better at night.
Generally, the accounting field has fallen behind in terms of innovation. But for less than the cost of a bookkeeper, Simplexity offers an elastic and flexible "full-stack" professional early-stage support team. Simplexity was built on the premise that founders were either spending too much time and money (or too little) on these areas, which would hinder their ability to generate outsized ROI on their limited resources. Simplexity's team knows this because they are also investors - and they would much rather have portfolio companies building their product or service than coding transactions in QuickBooks.
The Simplexity founding team is comprised of accomplished accountants and finance professionals that have been on both sides of the table as operators and investors. Simplexity's platform enables founders to look ahead (not just backwards like most accountants) and gives founders the vital information they need to make informed decisions about their business. The team handles all of the accounting, finance, HR, and investor/board reporting issues so that founding teams can sleep at night knowing that these critical areas are up to date and available at any time.
As the platform now serves hundreds of startups, Simplexity has found that establishing a solid foundation from the beginning is the best way to ensure that a company won't join the countless other startups that have to shut down due to lack of visibility into their true financial health. In fact, many of Simplexity's clients have gone on to raise incredible sums of venture capital, including the recent $23.5M Series B round of Stride Health.
Simplexity Services has now become a leader in serving entrepreneurs and is recommended amongst top-tier venture and legal firms around the nation.
Authors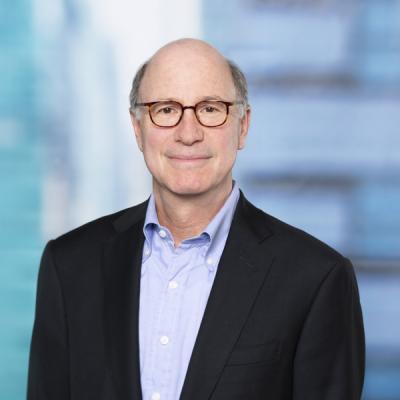 Member / Chair, Technology Practice; Co-chair, Venture Capital & Emerging Companies Practice
Daniel I. DeWolf is an authority on growth companies and serves as Chair of Mintz's Technology Practice Group and Co-chair of the firm's Venture Capital & Emerging Companies Practice. He has worked on pioneering online capital-raising methods. He also teaches venture capital law at NYU Law School.
Samuel Asher Effron assists Mintz clients with venture capital and private equity transactions, helping start-ups with legal and business matters. He has clients in a variety of technology sectors, including video gaming, music, virtual and augmented reality, and consumer electronics.