MintzTech Innovator Profile: Kinnos, Inc.
Kinnos Inc. is a New York-based company that is raising the standard of infectious disease decontamination to protect healthcare workers, patients, and the general public. Their first product, Highlight®, is an additive for disinfectants that eliminates human error and allows even untrained end-users, such as healthcare workers, housekeeping staff, and biosafety personnel, to immediately use disinfectants effectively. 
The company began in 2014 in response to the Ebola crisis in West Africa, where healthcare workers were being infected at high rates. The three co-founders, Jason Kang, Katherine Jin, and Kevin Tyan, were juniors at Columbia University when the school held a design challenge to develop low cost solutions for the outbreak. A major problem during the Ebola crisis was improper decontamination – despite disinfectants like bleach demonstrating efficacy against Ebola and other pathogens in the laboratory, they often are not used effectively in practice. 
The problem is that current disinfectants are transparent, making it difficult to see where they have been applied. They bead up and roll off waterproof surfaces, leaving gaps in coverage, and they provide no indication when a pathogen has been killed, with end-users not waiting long enough to allow the disinfectant to inactivate the pathogen. Such human error and a lack of compliance means that surfaces are often not fully decontaminated, leading to infection. Improper decontamination goes beyond just Ebola, spanning from norovirus outbreaks in nursing homes to bacterial infections in hospitals. According to the Center for Disease Control and Prevention, one out of every 25 patients will contract a healthcare-associated infection, leading to 75,000 deaths and over $28 billion dollars lost in the U.S. healthcare system annually. 
Highlight® is a patent-pending point-of-use additive that directly addresses these issues by colorizing the disinfectant, creating a film and adhering to waterproof surfaces, and fading in color to provide visual feedback of when decontamination is complete (video here). Highlight® empowers healthcare workers, patients, and the general public to be confident in their safety by enforcing real-time quality control and real-time compliance. The color-fading is synchronized with the contact time of a disinfectant to kill a pathogen, so healthcare workers can intuitively see that a surface has been fully disinfected based on the color change. Because it's just an additive for existing disinfectants, it can be readily implemented without the need for new equipment, training, or changes in protocol. 
In February 2017, Kinnos announced the closing of a $1 million seed round funding. The seed financing was led by Georgica Advisors, with participation from New York Angels, VentureWell, and other strategic angel investors. The funds will be utilized to build out the Highlight® product platform and allow it to be implemented in multiple healthcare settings. 
"Although we first started working on Highlight® in response to the Ebola crisis in West Africa, it has become increasingly clear that infection prevention is a top priority for medical organizations around the world," said Kang, CEO of Kinnos. 
Highlight® is used by the Fire Department of New York's HazMat unit, was one of only 12 grantees of the USAID Fighting Ebola Challenge out of over 2,000 international applications, and has been field-tested in Liberia, Guinea, and Haiti for the Ebola and cholera outbreaks. Ongoing trials and planned pilots include work with organizations such as International Medical Corps, Doctors Without Borders, NewYork - Presbyterian Hospital, and Cleveland VA Medical Center. Kinnos has been featured by the Wall Street Journal, Scientific American, PBS NewsHour, and as one of Forbes' "30 Under 30" in Healthcare.
Authors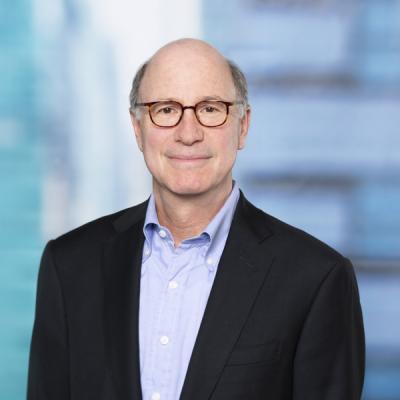 Member / Chair, Technology Practice; Co-chair, Venture Capital & Emerging Companies Practice
Daniel I. DeWolf is an authority on growth companies and serves as Chair of Mintz's Technology Practice Group and Co-chair of the firm's Venture Capital & Emerging Companies Practice. He has worked on pioneering online capital-raising methods. He also teaches venture capital law at NYU Law School.
Samuel Asher Effron assists Mintz clients with venture capital and private equity transactions, helping start-ups with legal and business matters. He has clients in a variety of technology sectors, including video gaming, music, virtual and augmented reality, and consumer electronics.