A COVID-19 Ready Campus: Steps Colleges and Universities Should Take to Avoid Future Litigation Over Tuition and Fees
In this two-part series we explore the issues raised for colleges and universities by COVID-19-related tuition and fee refund class action lawsuits. In Part Two we identify steps colleges and universities can take to avoid potential litigation over tuition and fees.
As discussed in Part One of this series, colleges and universities are facing a wave of class action lawsuits seeking refunds of tuition, fees, and room and board expenses after schools closed their campus in the spring of 2020 in response to COVID-19.  As schools develop and announce their reopening plans, it is critical that these institutions take steps to limit exposure to potential lawsuits over tuition and fees for future terms.  Whether an institution has been sued or not, now is the time to evaluate institutional policies for the upcoming term.  Certain steps can be taken to minimize potential exposure to future class action lawsuits similar to the ones filed to date.
Identify potentially enforceable contract terms with students: Identify and review all documents that could be construed as forming a contract with a student or supplying the terms of an implied contract, including: the admissions agreement, room and board policies or other housing/dining documents, tuition policies, student handbooks, course catalogs or bulletins, student policies, or other official statements.  What services, academic or otherwise, do they promise?  What language should be revised in light of the uncertainty surrounding COVID-19?  Be explicit about what the institution does and does not guarantee to students.
Review tuition, fee, and room and board refund policies: Draft clear, enforceable language regarding the institution's refund policy with respect to all charges to students, and ensure this is clearly communicated to students well in advance of the coming term. 
Assess the viability of tuition and fee models: Consider restructuring the way tuition is charged and/or adopting alternative fees that are more appropriately tailored to changed costs (e.g., a technological access fee or a remote learning fee). 

Determine what tuition charges cover:  How is tuition calculated?  Is it on a term rate or a per-credit rate?  If the institution charges both, what is the difference between the term rate broken down by credit and the per-credit rate?  Are any additional fees baked into the term rate that may have been allocated to services that will not be fully available in the upcoming terms?  For institutions with pre-existing distance learning programs, will the same tuition be charged for live versus distance students?  What are the substantive differences of the programs for the upcoming term?  
Understand the nature of all fees charged to students:  Conduct a fee audit to identify and assess student fees.  Does the institution's policy explicitly state that some fees and charges are non-refundable?  Are there any identified exceptions?  What fees should be modified either in amount or purpose to account for planned or potential foreseeable limitations on campus activity?  What new fees might be needed to offset the expenses associated with the "new normal"?
Assess insurance options and implications:  When evaluating and renewing general liability and other insurance policies, institutions should inquire about any available coverages that could provide indemnification for COVID-related class-action lawsuits.  In addition, institutions should consider contracting with a tuition protection insurance carrier to allow students to purchase protections beyond those offered by the institution.  Students who have purchased tuition protection insurance may have available remedies that could render them ineligible for relief in any class action lawsuit.

Evaluate degree requirements and institutional policies in light of the COVID-19 pandemic: The uncertainty around COVID-19 presents the real possibility that institutions will not operate at full on-campus capacity in the coming academic year, or longer.  Some institutions charge a fee for a voluntary leave of absence or semester not in residence.  Institutions should consider allowing students to take a voluntary leave of absence with no penalty, and reassess residency requirements for current and future students.  Institutions should also evaluate whether to have students sign waivers if they do return to campus and agree in writing to follow the institution's safety procedures during phased reopening.
Consider alternative methods for providing services:  Many campus services, such as physical and mental health services and disability accommodations, are important for students' academic success.  Institutions should consider how they can continue to provide these services in a remote or semi-remote learning environment.  In particular, students' accessibility needs may be different now, and institutions should utilize existing processes to ensure the provision of services appropriate to the changed setting.
Consult with accreditation agencies:  Particularly for degree programs with substantial clinical components, institutions should work collaboratively with accreditation agencies to ensure that the program's COVID-19-related modifications comport with any revised accreditation requirements.  Some accreditation agencies, like the Commission on Dental Accreditation, have issued guidance on temporary flexibility in accreditation standards.  Ensure that the institution is in regular communication with these agencies regarding the timeframe for any permitted modifications.  The Department of Education has also issued guidance on temporary accreditation flexibility.
Review faculty and staff contracts:  Institutions should ensure that continued remote or hybrid operations are consistent with any contracts with faculty and staff, including any union contracts.  Institutions should be prepared to re-negotiate contracts if needed to anticipate potential fluctuations in operations during the academic year as a result of COVID-19, and to ensure continuity of academic courses and certain services if greater in-person restrictions are imposed while a term is in progress.
Attorneys from Mintz's Education Industry Group are available to help universities assess their policies and protocols and to address a host of other legal challenges facing educational institutions. For assistance with class action questions, please contact the authors of this post. 
Author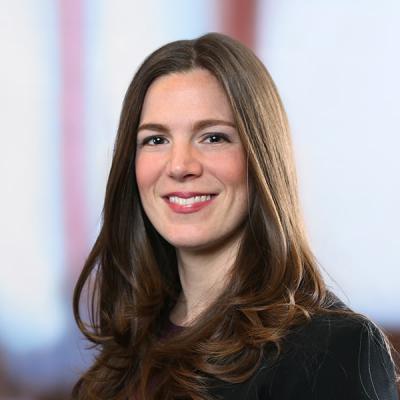 Mathilda S. McGee-Tubb is a Mintz attorney who handles commercial litigation and arbitration. She advises clients in all stages of litigation. Mathilda has defended depositions, argued motions, and served as second-chair in trial.