Another One Bites the Dust – N.D. Tex. Dismisses Antitrust Claims re FRAND Commitments with Prejudice
In the latest decision addressing antitrust liability for FRAND commitments, Judge Barbara M. G. Lynn of the Northern District of Texas dismissed a complaint from Continental Automotive Systems, Inc. ("Continental") alleging, inter alia, violations of §§ 1 and 2 of the Sherman Act, and declaratory judgment as to FRAND obligations against Avanci, LLC ("Avanci") and various members of its patent pool (collectively, "Defendants").
Continental originally filed suit on May 10, 2019 in the Northern District of California seeking an anti-suit injunction against various Defendants, several of which have pending patent infringement suits against Daimler AG, one of Continentals' customers, in Europe. The Defendants filed motions to dismiss and to transfer venue to the Northern District of Texas. After extensive briefing, Judge Lucy Koh granted the motion to transfer to the Northern District of Texas on December 11, 2019. The Defendants then renewed their motions citing to additional Fifth Circuit law. Judge Lynn dismissed the allegations in the operative complaint entirely on September 10, 2020.
As to the antitrust claims, Judge Lynn dismissed those claims finding Continental lacked standing. Continental produces telematics control units ("TCU") for vehicles which it supplies to car manufacturers ("OEMs") such as Daimler. Judge Lynn recognized that the alleged antitrust harm "should be viewed from the perspective of the plaintiff's position in the marketplace, not from the merits-related perspective of the impact of a defendant's conduct on overall competition." Continental Automotive Systems, Inc., v. Avanci, LLC, et al., Case No. 3:19-cv-02933, Doc. No. 316 at 12-13 (N.D. Tex. Sept. 10, 2020) (quoting Doctor's Hosp. of Jefferson, Inc. v. Se. Med. All., Inc., 123 F.3d 301, 305 (5th Cir. 1997)). In this context, Judge Lynn found that the alleged anticompetitive conduct "directed at the downstream OEMs d[id] not create an anti-trust injury for the upstream TCU suppliers, like Plaintiff." Id. at 12-14 (internal citations omitted). Moreover, the Court noted Continental was only a "remote or indirect victim of the alleged scheme" while the OEMs were the party that "directly felt" "the claimed antitrust violations."  Id. at 15 (internal citations omitted).
Judge Lynn then found that, even assuming Continental had antitrust standing, it had failed to state a claim under either §§ 1 or 2 of the Sherman Act for which relief could be granted. Section 1 of the Sherman requires that "the defendant (1) engaged in a conspiracy (2) that restrained trade (3) in a particular market." Id. at 16 (internal citation omitted). Continental admitted in the Complaint that members of Avanci's patent pool were able to license their patents collectively through Avanci or, in parallel, through the each of the individual patentees.  Id. 18. Because "[s]ection 1 is only concerned with concerted conduct among separate economic actors rather than their independent or merely parallel action," Judge Lynn dismissed Plaintiff's § 1 antitrust claim. Id. (quoting Abraham & Veneklasen Joint Venture v. Am. Quarter Horse Ass'n, 776 F.3d 321, 327 (5th Cir. 2015)).
As to Plaintiff's Section 2 Claim, the Complaint had to allege facts demonstrating that Defendants "1) possess monopoly power in the relevant market and 2) acquired or maintained that power willfully, as distinguished from the power having arisen and continued by growth produced by the development of a superior product, business acumen, or historic accident. Id. at 19 (quoting Abraham & Veneklasen Joint Venture, 776 F.3d at 334). Continental alleged that Defendants "obtained unlawful monopolies by making fraudulent FRAND declarations to the SSOs that induced the SSOs to include Defendants' SEPs in their standards." Id. at 21. Judge Lynn acknowledged that several courts,1 including one in the Northern District of Texas, have rejected motions to dismiss in cases where a SEP holder was alleged to have obtained a monopoly through fraud and anticompetitive misconduct directed at a SSO. But, Judge Lynn rejected the findings in those cases because "the use 'of deception simply to obtain higher prices normally has no particular tendency to exclude rivals and thus to diminish competition." Id. at 22 (quoting Rambus Inc. v. F.T.C., 522 F.3d 456, 464 (D.C. Cir. 2008)). The Court also found that Continental did not adequately plead that any competitors' alternative technologies were excluded from incorporation into the relevant standards – "[t]here is no indication of what these potential alternatives were, that they were alternatives to any of Defendants' SEPs, or that they were excluded because of Defendants' allegedly fraudulent FRAND declarations." Id. at 22-23 n.15. This is noteworthy because courts have previously assumed competitive alternative technologies existed and have not required Plaintiffs to make even a bare bones showing that they had a good faith basis for the exclusion of competitors claim.  
The Court dismissed the antitrust claims with prejudice noting because "the dismissal of Plaintiff's antitrust claims is based on legal principles as applied to the facts plead", any attempted amendment would be futile. Id. at 26. Further, the Court declined to exercise supplemental jurisdiction over the remaining claims for breach of contract, promissory estoppel, and unfair competition law and dismissed those claims for lack of subject matter jurisdiction.
This decision along with the United States Department of Justice's ("DOJ") recent letter to IEEE continue the trend of US courts and regulators rejecting antitrust defenses in SEP cases and limiting these cases to traditional patent defenses. The DOJ, in particular, views these antitrust defenses as troubling because they tend to create asymmetry in negotiating leverage. "Negotiating in the shadow of dubious antitrust liability is not only unnecessary, it dramatically shifts bargaining power between patent holders and implementers in a way that distorts the incentive for real competition on the merits through innovation." And, as the Ninth Circuit recognized just weeks earlier, the appropriate remedy for a FRAND violation is properly sought through contract and patent law, not antitrust, law. In this context, the DOJ aptly notes that "[t]he parties are on equal terms when they bargain in the shadow of contract law, because there is no threat of treble damages skewing the negotiations in favor of the implementer." The dismissal of SEP antitrust defenses in the US stands in stark contrast to European proceedings in which both German and European competition law based antitrust defenses appear to be actively under consideration for SEP patent cases.
---
[1] Those cases include Broadcom Corp. v. Qualcomm Inc., 501 F.3d 297, 314 (3d Cir. 2007) and multiple district courts in California that have adopted the rationale set forth in Broadcom.
Authors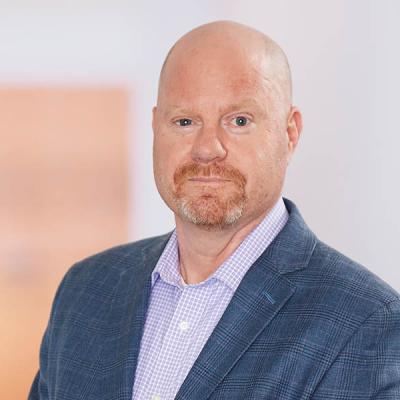 Member / Chair, Intellectual Property Division
Michael T. Renaud is an intellectual property litigator and patent strategist who helps Mintz clients protect and generate revenue from their patent holdings. Clients rely on Mike's counsel on complex and sensitive licensing agreement negotiations, acquisitions, and other technology transactions.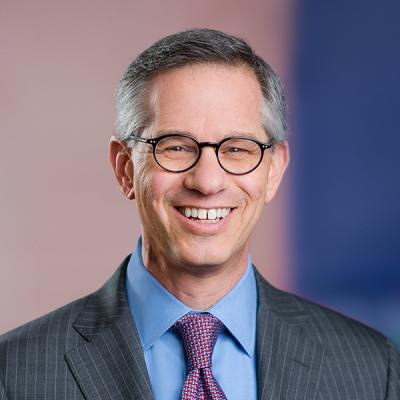 Member / Co-chair, Antitrust Practice
Joseph M. Miller is Co-chair of Mintz's Antitrust Practice. He draws on in-house, law firm, and government experience to advise clients on transactions, government investigations, and merger reviews.