California Supreme Court Delivers PAGA Win for Employers
In a significant victory for California employers who use arbitration agreements, the California Supreme Court ruled (ZB, N.A. et al.  v. Superior Court of San Diego County, S246711 (September 12, 2019)) that the recovery of underpaid wages was not a civil penalty recoverable under the Private Attorney General Act, Labor Code section 2699 et seq. ("PAGA"), and that claims seeking such recovery were indeed subject to individual arbitration in accordance with Iskanian v. CLS Transportation Los Angeles LLC (2014) 59 Cal.4th 348.
California Labor Code section 558 provides for the recovery of: "a civil penalty as follows: (1) For any initial violation, fifty dollars ($50) for each underpaid employee for each pay period for which the employee was underpaid in addition to an amount sufficient to recover underpaid wages. (2) For each subsequent violation, one hundred dollars ($100) for each underpaid employee for each pay period for which the employee was underpaid in addition to an amount sufficient to recover underpaid wages." The parties to the case did not dispute whether the "civil penalty" of $50/$100 was subject to PAGA, but the employer argued that plaintiff's claims for "underpaid wages" pursuant to PAGA was, in fact, not a penalty but a compensatory recovery, subject to the usual rules governing claims for back wages (and thus arbitrable). The Supreme Court agreed: "Deeming the unpaid wages amount to be a civil penalty despite the existing enforcement mechanisms for those wages cannot be squared with the understanding of that term under the PAGA. Civil penalties are an interest of the state. Employees could not recover them until the PAGA authorized aggrieved employees to do so as agents of the state. In contrast, section 558's amount for unpaid wages merely supplemented pre-existing procedures available to employees for recovering their individual unpaid wages. Contrary to [the plaintiff's] contentions, these features make the unpaid wages the Labor Commissioner recovers under section 558 fundamentally different from the civil penalties an employee recovers under the PAGA." (Opinion, page 24.)
The Court held that because the "compensatory" amounts were not civil penalties recoverable under PAGA, they were not protected from arbitration under Iskanian (where the Court held that an employer may not force an employee to submit PAGA claims to arbitration).
ZB removes, in part, the incentive for employees to file PAGA-only actions in the face of an arbitration agreement given that the penalties for PAGA violations may be substantially less than those recoverable for back or unpaid wages. While the choice between arbitration and courts as a potential dispute resolution mechanism should always be an informed one, made with the assistance of counsel, ZB may be a tipping point in that balance for employers.
Author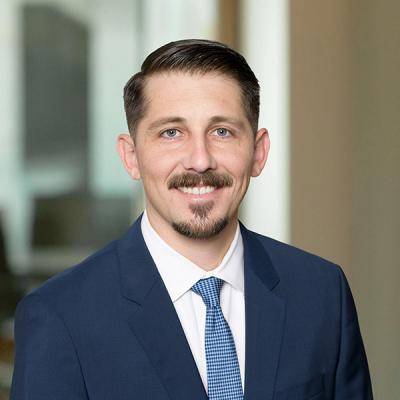 Paul M. Huston is an attorney in Mintz's employment labor and benefits practice group, where he litigates employment and general commercial issues. Paul has experience handling single plaintiff and class action lawsuits, covering issues from wrongful termination to disability discrimination.