Coronavirus Also Impacts Employee Mental Health
The CDC and other governmental agencies have been critical in guiding employers with recommended protocols for the physical health and safety of employees and other individuals in our workplaces. While an employee's physical well-being is important, employers should not overlook the mental health issues impacting employees in connection with their response to the coronavirus pandemic in the workplace.
Reminding the Workforce about EAP Programs and other Outside Resources.  
Employers should consider circulating information regarding their employee assistance programs ("EAPs") if they have such programs. EAPs typically provide ready access to referrals for mental health and other practitioners available in the community, including emergent counseling issues. And, while EAPs are a benefit typically associated with employers who can afford and have access to specialized benefit programs, other community resources may also be available, such as referral sources to mental health practitioners, mindfulness and meditation experts, and other professionals who may assist individuals in managing the natural anxiety associated with a significant crisis of this nature. Local government resources are an excellent place to start to source this information – even for very small employers or those lacking significant resources – which can then be collected and distributed to the employer's workforce. 
Consider Whether Accommodations are Appropriate for Mental Health Issues That May be Impacting Employees.
The Americans with Disabilities Act and applicable state disability laws dictate that employers reasonably accommodate employees' disabilities which may also stem from mental health and wellness issues. While perhaps more difficult or challenging to craft appropriate reasonable accommodations for mental health issues, at this time it is critical that human resource professionals and other managers exercise additional patience in understanding the needs of their workforce and attempting to accommodate those needs. Concerns over the current crisis may also exacerbate pre-existing illnesses such as OCD, PTSD, and other anxiety disorders. Like the flexibility that some employers are using to approach paid sick time and paid time off at this time, offering employees the opportunity to work from home, to take additional time off (paid and unpaid), or allowing time off during the workday to seek counseling or therapy may be reasonable accommodations during the pandemic.  Crafting reasonable accommodations requires open and open-minded communication and that communication should be encouraged, not discouraged, in this crisis.
Some Non-Traditional Suggestions for Employee Mental Health.
Even employers with EAP programs or with ready access to outside resources might consider sponsoring meditation, yoga, mindfulness or other mental health and well-being programs. These programs not only have the benefit of directly impacting stress management in a positive way, but they may boost morale by giving employees an outlet to share their experiences and concerns in a structured and guided way. Think of it as a form of group therapy in the workplace.  Of course, such programs should be carefully thought through and structured given concerns regarding social distancing and avoiding close contact.
While the coronavirus has caused employers significant business and legal concerns, it is important that employers not overlook some of the resources and tools, the impact of which may far outlast the current crisis.  And there is no substitution for clear, calm and measured messaging from employers concerning expectations and response plans, all of which may significantly reduce anxiety in the workplace.
Author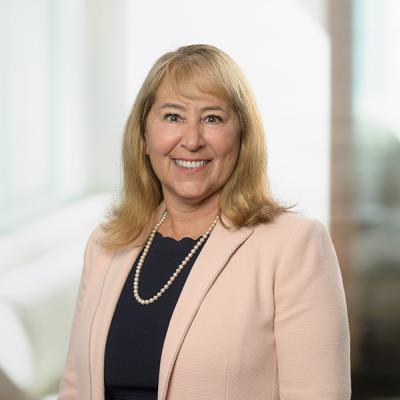 Jennifer B. Rubin is a Mintz Member who advises clients on employment issues like wage and hour compliance. Her clients range from start-ups to Fortune 50 companies and business executives in the technology, financial services, publishing, professional services, and health care industries.