New York State Judge Allows Sexual Harassment Claim to Proceed in Court, Invalidating Arbitration Agreement
A New York State Trial Court judge recently ruled that an agreement between a company and an employee to arbitrate sexual harassment claims was unenforceable due to 2018 amendments to New York State's Human Rights Law, which prohibit such arrangements.  The decision creates a split in authority, as a 2019 decision by a judge in the Southern District of New York – a federal court – upheld the enforceability of such arbitration agreements, ruling that the Federal Arbitration Act ("FAA") preempts the New York statutory prohibition.  This decision also now creates some uncertainty around the viability of arbitration agreements in New York where employees agree to arbitrate discrimination claims.  We summarize the decision below. 
Background & Decision
In July 2018, changes expanding the scope and effect of the New York State Human Rights Law took effect, including the enactment of N.Y. Civil Practice Law and Rules § 7515's provision prohibiting employers from requiring individuals to arbitrate sexual harassment claims.  The law was further amended in 2019 to prohibit mandatory arbitration clauses for all discrimination claims, not just claims involving sexual harassment.  Yet the language of CPLR § 7515 specifically addresses federal preemption, noting that mandatory arbitration clauses in the discrimination context were prohibited "[e]xcept where inconsistent with federal law."  At the time of enactment, it was unclear whether the state's prohibition on mandatory arbitration agreements in this context would be enforceable, or whether the law would be preempted by the FAA, which strongly favors the enforceability of such agreements.
The plaintiff in the case executed an employment agreement in 2014 that, in part, dictated that arbitration would govern all disputes concerning her employment, including employment discrimination disputes, with the company.  After the July 2018 changes in New York law referenced above, the company issued a new policy in November 2018, which stated that an individual complaining of harassment/discrimination could file a complaint in state court as one of several methods of bringing a claim.  
After the plaintiff filed her state court lawsuit in April 2019 alleging sexual harassment (among other things), the company moved to compel arbitration per the employment agreement's arbitration provisions, citing the FAA's preemption power.  The FAA requires the enforcement of agreements to arbitrate where, among other things, the agreement is a commercial contract involving interstate commerce.  
After deciding that the Court, not the arbitrator, was the correct decision-maker as to the matter's arbitrability, the Court rejected the company's motion to compel arbitration.  The Court held that New York state law (and not the FAA) applied since the alleged sexual misconduct occurred exclusively within the company's New York offices and did not implicate commercial activity: "[T]he FAA, by its very own terms, does not apply to the types of claims asserted in this action, which are undeniably not 'transaction[s] involving commerce' and which have no interstate qualities."  In so deciding, the Court distinguished the case before it from EEOC v. Waffle House, Inc., in which the U.S. Supreme Court held that "[e]mployment contracts, except for those covering workers engaged in transportation, are covered by the FAA."  The Court decided that, while the "gravamen of the dispute in [Waffle House] revolved exclusively around a quintessential incident of 'employment,' i.e., the loss, by an employee, of his job, and the salary and benefits that go with it," the sexual harassment allegations at issue before it had "little to do with the commercial aspects, or contractual aspects, of the ordinary employer-employee relationship." 
Applying New York law (as amended in 2018), the Court noted that agreements to arbitrate sexual harassment claims are expressly invalid, even if entered into prior to the 2018 amendments.  In other words, the Court ruled that the law applies retroactively to invalidate older agreements, despite the existence of CPLR § 7515(b)(i), which includes language prohibiting mandatory arbitration agreements "entered into on or after the effective date of this section" (July 11, 2018).  This also creates a decisional split, as a different New York trial court judge ruled in February 2020 that the arbitration clause prohibition should not be applied retroactively.
Further, and importantly, the Court alternatively held that the company's November 2018 policy adoption (which claimed to supersede previous policies) had the effect of amending the written employment agreement between the parties which contained the mandatory arbitration provision.  The Court stated that the 2014 employment agreement's "mandate of arbitration of such claims became nullified of the Company's own accord," because the company's amended 2018 policy explicitly included all avenues through which employees could lodge complaints, including an employee's option to "file a complaint in state court."  Interpreting the 2018 policy amendment, the Court noted that "nothing in the 2018 Employee Handbook provid[ed] that it [would] not apply in the face of a prior arbitration agreement addressing the very matter at stake in that subsequent policy document."
Employer Takeaways
We reserve comment on the soundness of the court's legal reasoning in this case, but note that the company has already filed a notice of appeal and forthcoming decisions in federal and state courts may reach different outcomes, as prior ones have.  But if it stands, employers will face uncertainty as to whether mandatory arbitration provisions regarding sexual harassment claims will be enforceable in New York.  It's also unclear the reach of the court's decision, particularly where an arbitration provision at issue is invoked for a dispute (i) regarding discrimination claim more generally and not a sexual harassment claim, and (ii) occurring across state lines. 
We also note that even if this decision does not ultimately withstand scrutiny, employers should pay careful attention to whether arbitration provisions make sense from a business perspective to utilize for all or part of their workforce.  We strongly recommend that employers consult their counsel to help run that analysis. 
We will continue to update you with new developments in this area.
Authors
Corbin Carter is a Mintz attorney who litigates all types of employment disputes before federal and state courts and counsels clients on compliance with federal, state, and local employment laws.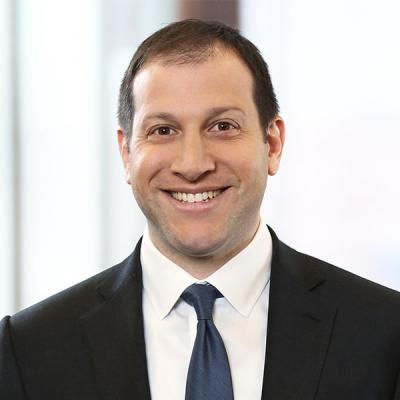 Member / Chair, Employment, Labor & Benefits Practice
Michael S. Arnold is an employment attorney at Mintz. He counsels clients on HR issues, defends management and senior executives, and guides companies through employment issues related to transactions. Michael is Chair of Mintz's Employment Litigation & Arbitration Practice.