Key Parts of DOL FFCRA Guidance Invalidated by New York District Court
A New York federal judge recently struck down certain aspects of the U.S. Department of Labor's ("DOL") Final Rule and accompanying guidance interpreting leave entitlements under the Families First Coronavirus Response Act ("FFCRA") (we have previously written about the FFCRA, here).  This decision increases the number of employees eligible for COVID-19-related leave, and will require employers to revisit their leave administration policies and procedures. However, it's is unclear at this time whether New York will request the Court impose a nationwide injunction or injunctive relief that extends only to New York employers.  
Background & Decision
The FFCRA, which applies to most employers with fewer than 500 employees, contains two core components relating to COVID-19 employee leave: (1) extended job-protected leave for certain COVID-19 childcare-related absences under the Emergency Family and Medical Leave Act; and (2) paid sick leave for a number of COVID-19-related absence scenarios under the Emergency Paid Sick Leave Act.  After the FFCRA's enactment, the DOL quickly issued regulatory guidance in the form of a "Final Rule," which among other things, clarified who is eligible and/or qualifies for paid leave.  The State of New York sued claiming that the DOL interpreted the FFCRA provisions too narrowly and exceeded its authority in several ways in the Final Rule, including with respect to: (1) the "work-availability" exclusion; (2) the definition of "health care provider"; (3) provisions relating to intermittent leave; and (4) certain documentation requirements, all of which we discuss below. 
Work-Availability
The DOL's Final Rule implementing the Emergency Paid Sick Leave Act and Emergency FMLA leave entitlements excluded employees whose employers did not have available work; this requirement only applied to three of the six qualifying absences under the Emergency Paid Sick Leave Act in addition to the qualifying absence under the Family and Medical Leave Act.  Rejecting the DOL's interpretation, the Court held that the "work-availability" limitation was inconsistent with the FFCRA, not based on reasoned decision making, and unnecessarily narrowed the statute's potential scope.
The Court's ruling on the work-availability requirement is consequential for employers whose business has shut down or slowed due to the pandemic resulting in a decrease in work for its employees, who under the DOL's rule were previously not eligible for COVID-19-related leave.  Now, under the Court's ruling, those employees must still have an FFCRA-qualifying reason for leave, but may now be eligible for leave even if the employer has no available work for them.
Health Care Providers
Under the FFCRA, employers may elect to exclude health care providers from leave benefits. The DOL's Final Rule interpreted the term "health care provider" to include, "anyone employed at any doctor's office, hospital, health care center, clinic, post-secondary educational institution offering health care instruction, medical school, local health department or agency, nursing facility, retirement facility, nursing home, home health care provider, any facility that performs laboratory or medical testing, pharmacy, or any similar institution, [e]mployer, or entity."  The Court found this definition to be "vastly overbroad," focusing on the identity of the employer rather than the employee.  The Court noted that DOL's definition inappropriately prevented employees such as professors, librarians, and cafeteria managers at a university with a medical provider from obtaining FFCRA benefits, even though such roles "bear no nexus whatsoever to the provision of healthcare services, except the identity of their employers."  As a result, health care providers and employers that provide healthcare services now need to make an individualized determination as to whether the employee requesting leave is capable of providing healthcare services, rather than focusing on the employer's role as a "healthcare provider."
Intermittent Leave
The Court issued a mixed opinion regarding intermittent leave.  Although the Court did not take issue with the Final Rule's language limiting intermittent leave to certain qualifying conditions because it "advanced Congress's public-health objectives by preventing employees who may be infected or contagious from returning intermittently to a worksite where they could transmit the virus," the Court did take issue with the Final Rule's provision requiring employer consent before an employee make take intermittent leave.  The Court reasoned that the DOL "failed to explain why employer consent [was] required for the remaining qualifying conditions, which concededly do not implicate the same health considerations."  Accordingly, employees may now be able to take intermittent leave under applicable FFCRA provisions without approval from their employers.
Documentation Requirements
Finally, the Final Rule states that prior to taking leave under the FFCRA, employees must provide employers with documentation containing certain information, including (among other things) the duration of the leave, qualifying reason for leave, and in some scenarios the authority for the quarantine order qualifying them for leave.  Although the FFCRA is silent as to any required documentation, it notes that "after the first workday (or portion thereof) an employee receives paid sick time under this Act, an employer may require the employee to follow reasonable notice procedures in order to continue receiving such paid sick time."  Ultimately, the Court left the documentation requirements intact, but invalidated the Final Rule's provision requiring employees to submit documentation prior to taking FFCRA leave.  Now, employees may provide the required documentation after commencing leave.
Employer Takeaways
We note that the DOL will likely appeal this decision, and forthcoming decisions may reach a different outcome.  It's also unclear if this court, at New York's request would impose a nationwide injunction or injunctive relief that extends to just New York employers.  However, until that occurs, FFCRA-covered employers, including those outside of New York, are cautioned when denying leave or handling complaints regarding improper denial of leave, and should consider whether they need to adjust leave policies, prior and pending determinations, and/or documentation requirements.  Moreover, employers should consider reviewing their existing workplace policies relating to a variety of issues, including travel, working from home, intermittent leave, and related policies, and evaluate the potential impact of the FFCRA on those policies.  If necessary, FFCRA-covered employers may consider implementing policies tailored for FFCRA compliance, as well as contacting legal counsel to discuss any questions regarding prior, existing, or future requests for leave under the FFCRA.
We will continue to update you with new developments on this issue.
Author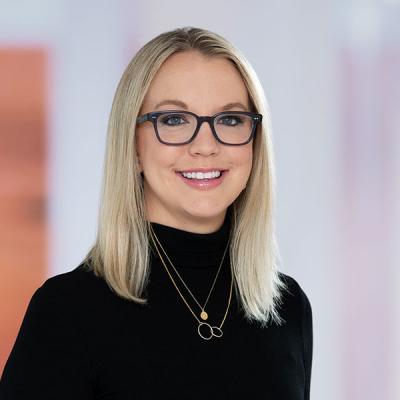 Delaney Busch is a Mintz associate in the firm's Boston office. Focusing on federal and state employment matters, Delaney defends clients against claims of discrimination, sexual misconduct, harassment, and wage and hour violations in federal and state courts and before administrative agencies. Her clients have included Fortune 500 companies, insurance companies, prominent medical providers, manufacturers, and luxury fitness facilities.