California's Highest Court Revisits Statutory PAGA Standing: What the Ruling Means for California Employers
The California Supreme Court has closed the door on the employer-friendly rule the U.S. Supreme Court set out in the case of Viking River Cruises Inc. v. Moriana. There, the Supreme Court held that employees could waive their right to bring individual PAGA claims in court and, if they did, they would not have standing to proceed as a PAGA representative for other employees. Recently, California's high court ruled in Adolph v. Uber Technologies, Inc. that an aggrieved employee maintains standing to pursue representative PAGA claims in court even if they are compelled to arbitrate their individual PAGA claims.       
PAGA Refresher
The Private Attorneys General Act ("PAGA") permits employees to stand in the shoes of California's Labor Commissioner and sue for penalties for alleged violations of the Labor Code. So-called aggrieved employees may bring a PAGA action for penalties based on violations they experienced personally (individual claims) and violations experienced by similarly situated employees (representative claims). As many businesses know well, litigating PAGA actions can disrupt day-to-day operations and be expensive to resolve.  
Viking River and PAGA Standing
In June 2022, the United States Supreme Court in Viking River Cruises, Inc. v. Moriana turned PAGA on its head. Before Viking River, in 2014, the California Supreme Court in Iskanian v. CLS Transportation Los Angeles, LLC held that class and representative waivers were not effective to compel representative PAGA claims to arbitration. In Viking River, the Supreme Court held the Federal Arbitration Act (FAA) preempted that precedent. Practically, this meant that an employer could require arbitration of the employee's individual claims while the representative claims brought by the same employee-plaintiff would be extinguished because the employee lost their standing to sue on a representative capacity. This ruling had the potential to re-shape the intersection of PAGA and arbitration. Yet even Justice Sotomayor in her concurring opinion acknowledged the limiting impact of the majority's decision, foreshadowing that if the high Court's understanding of PAGA standing under state law was wrong, California courts, in an appropriate case, would have the last word.  
California's High Court Weighs In – Adolph v. Uber Technologies, Inc.
Perhaps, predictably, the Viking River decision was short-lived. Following on the heels of Viking River, the California Supreme Court granted review of the Adolph case to answer one question: does an aggrieved employee who has been compelled to arbitrate individual PAGA claims maintain statutory standing to pursue representative PAGA claims in court? In answering yes, the court looked to PAGA's definition of "aggrieved employee" and PAGA's purpose and legislative history.
PAGA defines an aggrieved employee as: (1) someone who was employed by the alleged violator; and (2) against whom one or more of the alleged violations was committed. Applying California precedent, the Adolph court reasoned a worker becomes an "aggrieved employee" and, thus, has PAGA standing after sustaining a violation by an employer. Therefore, a contractual obligation to arbitrate individual claims does not affect the plaintiff's status as an aggrieved employee to pursue representative claims in court. The Adolph court also reasoned that neither settlement of the employee's individual claims nor the absence of an unredressed injury negated the fact of a violation and, by extension, a plaintiff's status as an aggrieved employee with standing. This broad interpretation of PAGA standing, according to the court, aligns with the Legislature's sole purpose in enacting PAGA: to augment the limited enforcement capability of the LWDA and the Legislature's intent to remedy the LWDA's purported long-standing funding deficiencies.
Though a change in the winds from Viking River, employers should keep in mind that PAGA suits are still significantly restricted in terms of relevant time period (1 year look-back period as opposed to 3 or 4 for class action claims), recovery for the named representative (only 25% of the penalties go the aggrieved employees—75% goes to the LWDA), and are subject to discretionary judicial reduction if the court finds the claimed penalty assessments, in the context of the case, would be unfair. In addition, even if employees bring PAGA claims in court despite having signed arbitration agreements, courts are free to exercise their discretion to voluntarily stay court actions pending the outcome of the employee's individual claims in arbitration given that the arbitration decisions should legally bind the representative action in court.
Key Points for Employers
The best way for California employers to mitigate the risk posed by PAGA is to avoid wage and hour violations. Towards that end, employers should consider:
Auditing their wage and hour policies and practices to ensure they comply with the Labor Code;
Conducting supervisor and human resources refresher training on employer policies to ensure consistency and compliance in practice;
Reviewing arbitration agreements with counsel to ensure they track with current law, including Viking River and Adolph; and
Assessing PAGA liability quickly and efficiently with legal counsel upon receiving notice of a PAGA claim to determine whether corrective action is recommended, and whether compelling arbitration in a specific case is the most cost-efficient approach.
Our Mintz California-based Employment team is available to assist with strategies and insight for employers with California employees.
Authors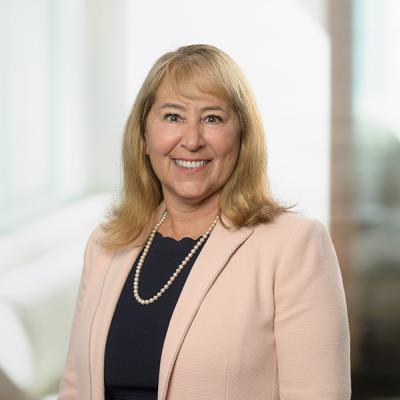 Jennifer B. Rubin is a Mintz Member who advises clients on employment issues like wage and hour compliance. Her clients range from start-ups to Fortune 50 companies and business executives in the technology, financial services, publishing, professional services, and health care industries.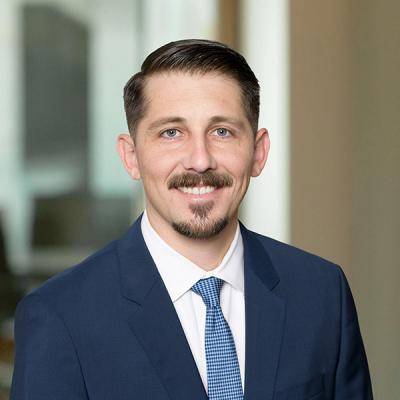 Paul M. Huston is an attorney in Mintz's employment labor and benefits practice group, where he litigates employment and general commercial issues. Paul has experience handling single plaintiff and class action lawsuits, covering issues from wrongful termination to disability discrimination.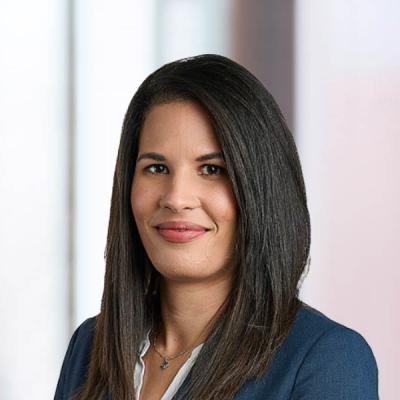 Mintz attorney Nicole M. Rivers defends employers in employment litigation and labor matters and advises on employment best practices. She handles cases involving claims of wage and hour violations, harassment, retaliation, discrimination, breach of employment agreements, FMLA violations, and violations of California's Private Attorneys General Act (PAGA), Family Rights Act (CFRA), and Fair Employment and Housing Act (FEHA).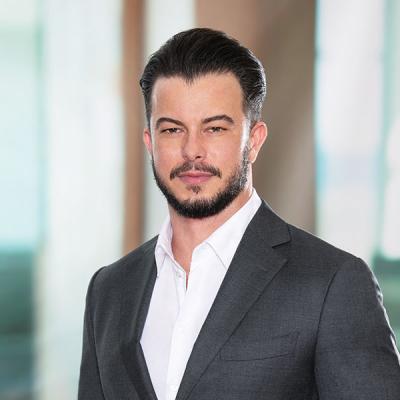 Mike C. Flesuras is an Associate at Mintz who litigates employment disputes before state and federal courts and counsels clients on employment issues, including compliance and executive compensation matters.