New York City Issues Amended Safe and Sick Time Regulations
Background
In 2020, New York City amended its paid sick leave law, named the Earned Safe and Sick Time Act ("ESSTA"), to better align with New York State's Paid Sick Leave law.  Following these amendments, the Department of Consumer and Worker Protection (DCWP) published updated notices and FAQ documents, but stopped short of publishing formal updates to the corresponding ESSTA Rules – until now.  The new rules – here – are set to become effective on October 15, 2023.  They provide clarity on various ESSTA topics such as calculating employer size, employee eligibility, documentation standards, notice requirements, and accrual methods.  We highlight some of the most salient points for NYC employers below.
Employer Size, Employee Eligibility, and Coverage Thresholds
The ESSTA Rules delineate how employers should calculate their total workforce to determine what obligations apply, particularly in light of the uptick in remote work over the past several years.  As a reminder, under the ESSTA, employers with 99 or fewer employees must provide up to 40 hours of annual safe and sick time, while employers with 100 or more employees must provide up to 56 hours.
The ESSTA Rules clarify that employee headcounts must include all full and part-time employees nationwide – not just employees based in New York City.  This interpretation aligns with the New York State Paid Sick Leave requirements.  Further, any employees on leaves of absence or suspension must be counted toward the threshold, as well as any employees who are jointly employed by another employer.  The employee headcount should be based on the highest total number of employees employed by the employer at any point during the calendar year.  Further, if an employer surpasses the 100-employee threshold in the middle of the calendar year, the employer must immediately provide the additional benefits (up to 56 hours) for the duration of the year.  But this is a one-way proposition: employers shifting to a lower headcount mid-year cannot decrease employee sick time until the following calendar year.
The new ESSTA Rules formally remove the requirement that employees need to work at least 80 hours per calendar year in New York City to be covered by the ESSTA; rather, any employee physically performing work in the City is covered.  The ESSTA Rules also clarify that employees primarily working in a different state are also still covered by the ESSTA, so long as they "regularly perform, or are expected to regularly perform, work in New York City during a calendar year," though, importantly, only the hours spent actually working in the City will count for ESSTA accrual purposes.  Conversely, remote employees of New York City-based employers who work exclusively outside of New York City are not covered by the ESSTA.
Reasonable Notice and Documentation
While employers may still require reasonable advance notice of an employee's need to use safe and sick time, the finalized ESSTA Rules state that employers requiring such notice provisions must provide employees with any such policy in written form, along with an explicit description of appropriate methods to provide such notice.  The ESSTA Rules further clarify that while employers may still differentiate between a "foreseeable" absence and an "unforeseeable" absence, an absence may only be considered "foreseeable" if the employee is actually aware of their need for the absence at least 7 days prior to their need for safe and sick time.  If an employer requires employees to provide advance notice, employees must have access to the chosen reporting system on non-work time and have been given written instructions on using the system.
Notably, while employers may still require written documentation for employees' use of safe and sick time, employers must reimburse employees for all fees associated with obtaining documentation from the employee's health care provider.  Further, employers utilizing a documentation requirement must provide a written policy that outlines the requirement, acceptable forms of written documentation, and the process an employee must go through to submit the relevant documentation.  The ESSTA Rules also note that documentation is considered reasonable and valid when it is provided by a licensed health care provider, which the DCWP notes includes licensed mental health counselors and licensed clinical social workers.
Reporting Available Leave
The ESSTA Rules require employers to provide employees with information each pay period reflecting the amount of safe and sick time that the employee accrues during a given pay period, as well as employees' total accrued safe and sick time.  Employers can easily meet this reporting requirement on paystubs or through an employee-accessible system, so long as any such system electronically alerts the employee each pay period of the required information and the information is readily available outside of the workplace within the electronic system.
Accruals
The ESSTA Rules note that accrual of safe and sick time must account for "all time worked" even where accrual of time may be less than 30 hours per week (the equivalent of one hour of earned safe and sick time).  Therefore, where employees work fewer than 30 hours per week, employers are still required to allow for fractional safe and sick time accruals, including that they are permitted to "round accrued safe/sick time to the nearest five minutes, or to the nearest one tenth or quarter of an hour, provided that it will not result, over a period of time, in a failure to provide the proper accrual of safe/sick time to employees for all the time they have actually worked.".
Potential Penalties
The ESSTA maintains a non-exhaustive list of potential penalties that can be enforced against employers found in violation of the ESSTA Rules.  Crucially, the new ESSTA Rules expand the scope of potential penalties, creating a "reasonable inference" that if employer does not maintain and distribute an earned sick time policy in accordance with the ESSTA's written policy requirements or maintain accurate records of available leave, they are not in compliance, with each year of non-compliance considered a separate violation.  The ESSTA Rules also note that violations can be found if the employer maintains a general practice of refusing safe or sick time.
Though the ESSTA does not create a private right of action for employees, if an employer is found in violation of the ESSTA Rules, every employee is entitled to $500 per calendar year that the impermissible policy or practice was in effect. Further, any affected employee is entitled to relief in the amount of safe or sick time they would have accrued, capped at 2 times the maximum number of hours available for use in a year.
Key Takeaways
As the October 15, 2023 effective date quickly approaches, New York City employers should review their existing safe and sick time policies and practices to ensure compliance with the updated ESSTA Rules, including making appropriate changes to documentation and notification procedures.  Employers should also be sure to train any supervisory employees and HR staff on the new requirements and ensure that payroll/HR practices reflect the safe and sick time reporting obligations under the law.
Mintz's Employment Practice will be monitoring additional ESSTA developments.
Authors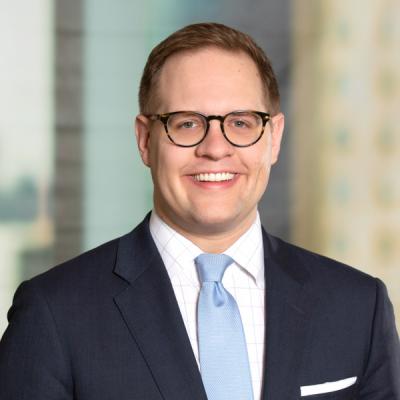 Corbin Carter is a solution-oriented employment counselor and litigator who guides clients through all aspects of the employment lifecycle. Corbin's practice covers everything from offering day-to-day employment advice and compliance with federal, state, and local employment laws, to leading the management-side defense and prosecution of various employment-related claims at the trial and appellate level.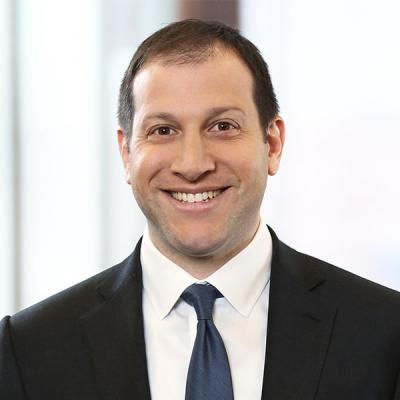 Member / Chair, Employment, Labor & Benefits Practice
Michael Arnold is Chair of the firm's Employment, Labor & Benefits Practice. He is an employment lawyer who deftly handles a wide array of matters.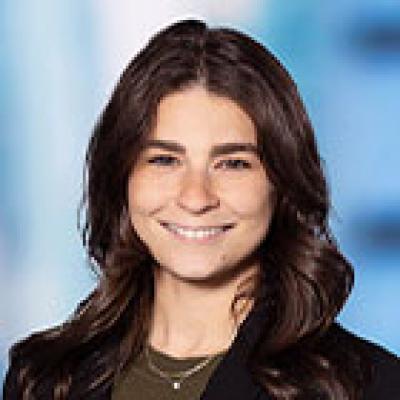 Talia Weseley
Talia Weseley is a law clerk at Mintz.