Court Denies Generic Drug Manufacturer's Motion to Dismiss Hatch-Waxman Patent Infringement Action on Jurisdiction Grounds
On March 12, the United States District Court for the Southern District of Indiana joined the District of Delaware and Eastern District of Texas as the first courts to consider a generic drug manufacturer's motion to dismiss a Hatch-Waxman patent infringement action for an alleged lack of personal jurisdiction following the Supreme Court's decision in Daimler AG v. Bauman, 134 S.Ct. 746 (2014). Eli Lilly & Co. v. Mylan Pharmaceuticals, Inc. (S.D. Ind. Mar. 12, 2015). The Eli Lilly court denied generic defendant Mylan's motion to dismiss, finding specific jurisdiction appropriate in Indiana based on the unique nature of Hatch-Waxman ANDA litigation and the defendant's forum contacts.
In Daimler, the Supreme Court narrowed the reach of general jurisdiction over foreign defendants who are not "at home" in the chosen forum. The Daimler plaintiffs were a group of Argentinians who sued a German automotive corporation defendant in California for alleged human rights abuses by its Argentinian subsidiary. The Court held that general jurisdiction is appropriate where the defendants' forum contacts render it "essentially at home." While acknowledging potential exceptions, the Court held that corporate defendants are typically at home where they are incorporated and/or have a principal place of business.
The Eli Lilly court addressed whether the court had specific jurisdiction over Mylan, rather than engaging in a general jurisdiction analysis as in Daimler. The Southern District of Indiana court analyzed specific jurisdiction in light of (1) Mylan's Paragraph IV challenge to patent rights held by Eli Lilly and an accompanying notice letter addressed to Eli Lilly in the forum; and (2) Mylan's intent to sell its generic product in the forum. Eli Lilly at 6-7.
The Eli Lilly court engaged in a two stage jurisdictional due process analysis which requires that the defendant have sufficient minimum contacts with the forum, and that the exercise of jurisdiction comport with traditional notions of fair play and substantial justice. Like two recent District of Delaware opinions, Eli Lilly focused on the unique nature of ANDA litigation to support a finding of specific jurisdiction. Id. at 9. The traditional specific jurisdictional analysis is complicated in Hatch-Waxman litigation by the "highly artificial" nature of the patent infringement. Id. at 10. The court noted that this artificial act is distinct from traditional infringement cases premised on making, using, offering to sell or selling infringing goods, and, as such, lacks a readily apparent situs of injury. In this case, the court found Mylan's sending a Paragraph IV notice to Eli Lilly in Indiana had triggered the lawsuit and was sufficient to establish minimum contacts, while acknowledging that this conclusion had previously been rejected by one other district court in the Hatch-Waxman context.1 The court further observed that to the extent that patent infringement injury occurs at the place of infringing sales, Mylan's future infringing sales would be made nationwide, including in Indiana. Eli Lilly at 14 n.11.
The Eli Lilly court likewise found that exercising jurisdiction in Indiana comported with fair play and substantial justice based on Mylan's prior and current business activity in that state. Id. at 14-15. The court also recognized that absent a finding of specific jurisdiction in such situations, Hatch-Waxman plaintiffs would face the undue burden of needing to sue each defendant in its home state, which would be inconsistent with the "balance" Congress struck in passing the Hatch-Waxman Act, unnecessarily diminish judicial efficiency, and raise the risk of inconsistent results. Id. at 15.
Finally, the court noted that, on December 17, 2014, Delaware District Court Judge Sleet certified an interlocutory appeal of his order denying Mylan's motion to dismiss for lack of personal jurisdiction on similar grounds. The Eli Lilly court announced that it "share[d] the view that this question is an important matter of first impression in the ANDA context." Id. at 9 n.6. On March 17, the Court of Appeals for the Federal Circuit granted Mylan's petition for permission to appeal.  See AstraZeneca AB v. Mylan Pharmaceuticals Inc., No. 15-117 (Fed. Cir.).
District Courts continue to adapt to the Supreme Court's alteration of the personal jurisdiction landscape in Daimler. While the Federal Circuit has not yet weighed in on the topic, the Southern District of Indiana is the latest district court to find personal jurisdiction existed over a foreign ANDA defendant based on specific jurisdiction.
---
[1] Furthermore, one of the District of Delaware opinions endorsed by Eli Lilly observed that the absence of sending the Paragraph IV notice into the forum state does not eliminate personal jurisdiction there. See Acorda Therapeutics, Inc. v. Mylan Pharmaceuticals Inc., No. 14-935-LPS, at 36 (D. Del. Jan. 14, 2015).
Authors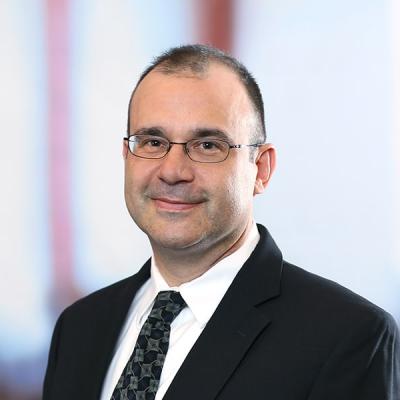 Peter J. Cuomo focuses his practice at Mintz on intellectual property enforcement and defense and counseling clients on issues related to IP rights. He handles all phases of patent litigation, and he has experience with resolving inventorship disputes.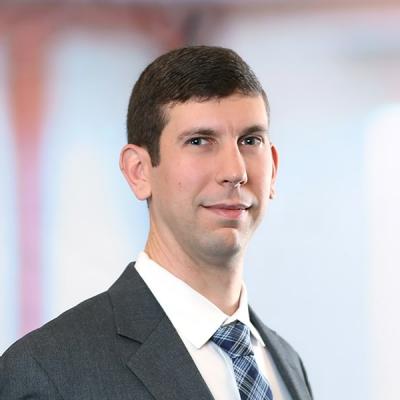 Joseph D. Rutkowski is Special Counsel who litigates intellectual property issues and counsels Mintz clients on IP rights. His primary focus is in patent litigation. Joseph's clients include companies in the pharmaceutical, medical device, consumer product, and telecommunications industries.