Evolving SEP Jurisprudence and RAND Determinations in Microsoft v. Motorola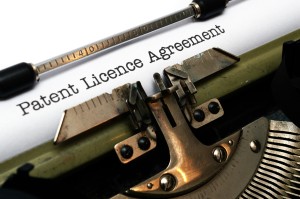 Last month, the Ninth Circuit Court of Appeals issued a pivotal decision in Microsoft v. Motorola regarding the licensing of standard essential patents (SEPs) on reasonable and non-discriminatory (RAND) terms. Mintz Levin attorneys Richard G. Gervase, Jr., Bruce D. Sokler, Sandra J. Badin, and Michael T. Renaud critically assess the Ninth Circuit's decision in Mintz Levin's Intellectual Property Alert titled Ninth Circuit Upholds Judge Robart's RAND Determinations in Microsoft v. Motorola. The Court endorsed the lower court's methodology for determining the RAND rate, including its determination of the relevance of patent pools to SEP licenses. In so doing, the Court discussed the evidence necessary to determine whether particular RAND commitments have been breached and the proper measure of damages of such breaches. Based on its review of the record evidence, the Court upheld the jury's finding that Motorola breached its duty of good faith and fair dealing when it sought injunctive relief for Microsoft's alleged infringement of Motorola's SEPs, as well as the jury's $14.5 million damages award for that breach. While the decision contributes to the evolving jurisprudence of SEP enforcement, its singular focus on concerns over patent hold-up, to the exclusion of any concern over reverse patent hold-up, will only add to the growing pressure on innovators to opt out standard setting activities.  In the long run, such an outcome bodes ill for the health and vigor of the American innovation economy.
Authors
Richard G. Gervase advises Mintz clients on all aspects of intellectual property litigation, including patent, copyright, trademark, and trade secret litigation. Richard has represented numerous Fortune 100 companies in IP infringement cases nationwide. Sandra Badin
Member / Chair, Intellectual Property Division
Michael T. Renaud is an intellectual property litigator and patent strategist who helps Mintz clients protect and generate revenue from their patent holdings. Clients rely on Mike's counsel on complex and sensitive licensing agreement negotiations, acquisitions, and other technology transactions.