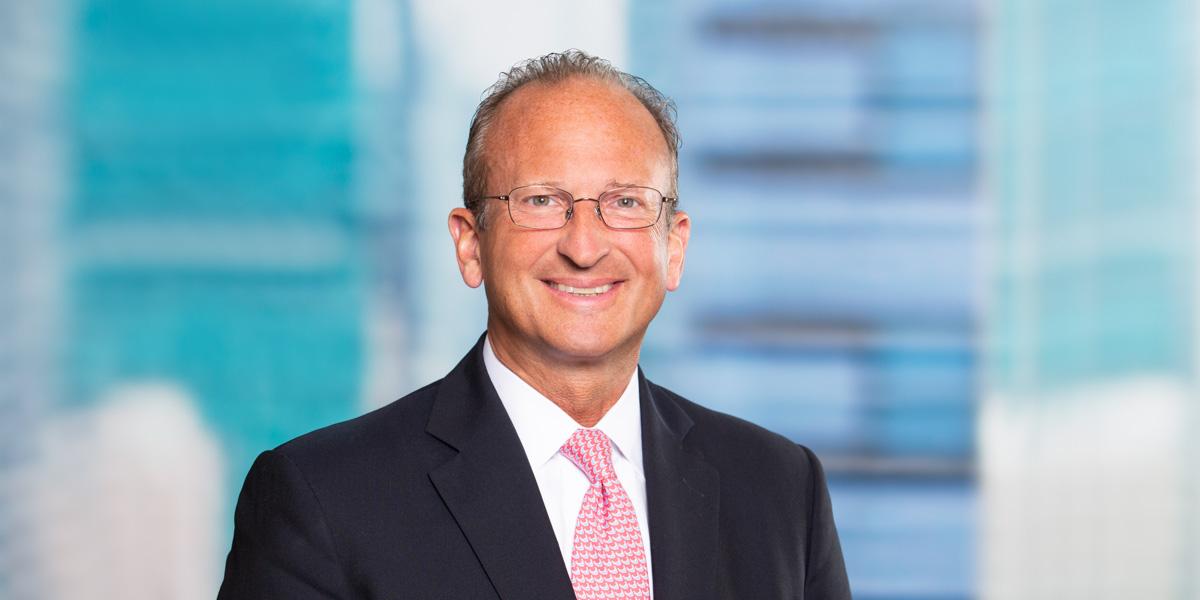 Richard advises clients on all aspects of intellectual property litigation, including patent, copyright, trademark, and trade secret litigation and related antitrust and unfair competition matters. He has represented numerous Fortune 100 companies in intellectual property infringement cases nationwide. A registered patent attorney, Richard also handles post-grant proceedings before the USPTO and the Patent Trial and Appeal Board, including ex-parte re-examinations, inter partes reviews (IPRs), covered business method (CBM) reviews, and post-grant reviews (PGRs).
In addition to litigation, Richard counsels companies in the development, protection, and licensing of their intellectual property portfolios. He also performs intellectual property due diligence and provides patentability, non-infringement, and invalidity opinions. He serves on Mintz's Opinion Committee.
Richard's experience covers a wide range of technologies, including computer software and hardware, semiconductor architecture and fabrication, telecommunications (e.g. 3G, 4G, and 4G LTE), medical devices (e.g. spine, orthopedic implants, drug delivery, and medical "apps"), medical imaging, artificial intelligence and machine learning (e.g. neural networks, support vector machines, natural language processing), big data analytics (e.g. Hadoop), gene sequencing, small molecules, antibodies, and medical diagnostics.
Richard began his career in the late 1980s as a mergers and acquisitions and securities lawyer at Brown & Wood in New York City, where he focused on the biotechnology sector. He has extensive experience structuring and negotiating a wide variety of technology transactions, including stock and asset acquisitions, strategic alliances, joint ventures, collaboration agreements, sponsored research agreements, materials transfer agreements, and patent, trademark, copyright, software, and database license agreements. Since 2002, he has represented both investors and royalty holders in the structure, negotiation and valuation of royalty stream monetization transactions involving more than 40 pharmaceutical and biological products, including:
| | | | | |
| --- | --- | --- | --- | --- |
| Advate ® | Neulasta ® | Kadcyla ® | Estorra ® | Cimzia ® |
| Cubicin ® | Rotarix ® | PegIntron ® | Letairis ® | Fovista ® |
| Gardasil® | Actemra® | TOBI® | Remicade® | Movantik® |
| Mylotarg® | Eligard® | Avastin® | Lexiva® | Retisert® |
| Revlimid® | Iclusig® | Erbitux® | Cervarix® | Zenepax® |
| Adenoscan® | Neupogen® | Lucentis® | Fosamax® | Enbrel® |
| Daptomycin® | Synagis® | Raptiva® | Macugen® | Brigatinib® |
| Herceptin® | Amphastar® | Tysabri® | Restasis® | Xolair® |
In addition to traditional royalty stream financings, Richard also has significant experience with alternative royalty monetization structures, including secured debt and convertible debt financings, synthetic royalties, revenue interest assignments, late stage clinical trial funding agreements, and other healthcare related financings. Richard also advises investment banks in the assessment and valuation of patents and other IP assets and performs IP due diligence in connection with mergers and acquisitions, joint ventures and collaborations, and underwritten public offerings involving life sciences and technology companies.
Prior to joining Mintz, Richard was a senior patent litigation attorney at the intellectual property law firm of Fish & Neave in New York City.
He completed executive mediation training at Harvard Law School's Program on Negotiation. He was Senior Articles Editor for the Rutgers Law Journal.
Education
Rutgers University (JD)
Rutgers University (BSEE)
Experience
Litigation
The Brita Products Company v. Seventh Generation, Inc. (N.D. Cal.) – Represented Seventh Generation in a declaratory judgment action brought by plaintiff Brita seeking to invalidate two Seventh Generation patents directed to refillable water bottles containing water filtration devices.
Krauser v. BioHorizons, Inc. (S.D. Fla.) – Defended BioHorizons in a dispute over ownership and inventorship of technology and patents directed to dental implants. Disposed of on summary judgment and BioHorizons was awarded its attorney's fees.
Round Rock Research LLC v. HTC Corp. (D. Del.) – Defended HTC in a patent infringement suit alleging infringement of five patents directed to 3G and 4G wireless chipsets and smartphone technologies.
Involvement
Lecturer and Advisor to the Harvard-MIT Health Sciences and Technology (HST) Program at the MIT Institute for Medical Engineering and Science
Lecturer and Advisor to the Runway Postdoctoral Program at the Joan and Irwin Jacobs Technion-Cornell Innovation Institute (TCII)
Intellectual Property Owners Association (IPO), Software and Business Methods Committee, Post-Grant Committee
American Intellectual Property Law Association (AIPLA), Patent Litigation Committee
New York Intellectual Property Law Association (NYIPLA), Patent Litigation Committee
American Bar Association, Patent Litigation Committee (ABA), Member, Alice v. CLS ABA Joint Task Force
Federal Circuit Bar Association, Amicus Committee
Licensing Executive Society (LES), member and speaker
Biotech Industry Organization (BIO), member and speaker
Board of Directors, Amateur Ski Club of New York (Waitsfield, Vt.)
Events
Speaker
UC Santa Barbara and MIT Laboratory for Financial Engineering
Wequassett Resort, Harwich, MA
Speaker
Icahn School of Medicine at Mount Sinai
New York, New York