District Court Judge Issues TRO and Preliminary Injunction Under the Defend Trade Secrets Act
In some of the first decisions under the newly enacted Defend Trade Secrets Act, on June 10 and 22, 2016, United States District Judge Jon S. Tigar granted a temporary restraining order and preliminary injunction in Henry Schein, Inc. v. Cook, No. 16-cv-03166-JST (N.D. Cal. June 10, 2016) that prevents a sales consultant from accessing, using or sharing confidential data that she allegedly stole from her former employer before leaving the company in violation of trade secret laws and employment agreements. These decisions mark the beginning of new jurisprudence under the DTSA that may have significant impact on prospective trade secret actions in the U.S. District Courts and U.S. International Trade Commission.
Case Background
In 2005, Plaintiff Henry Schein, Inc. (HSI), which is in the business of selling medical, dental, and veterinary supplies, hired the Defendant Jennifer Cook as a sales consultant. As part of her employment, Cook entered into a confidentiality and non-solicitation agreement that required her to hold in confidence confidential information relating to HSI's business and to not copy or take any such material upon leaving HSI's employ. In May 2016, Cook resigned from HSI and began working for one of HSI's competitors. HSI alleged that before leaving HSI, Cook misappropriated HSI's propriety and trade secret documents with the goal of diverting HSI's customers by (1) forwarding from her work email to her personal email numerous customer related reports created using HSI's proprietary software, (2) updating her work laptop with sensitive customer related data and failing to return the laptop for a number of weeks, and (3) remotely accessing proprietary ordering and purchasing data following her resignation. HSI also alleged that Cook attempted to erase the emails she sent to herself from her HSI computer.
HSI Files Under DTSA
On June 9, 2016, HSI filed a complaint alleging, misappropriation of trade secrets under the DTSA, among seven other causes of action in the Northern District of California. HSI also applied for a TRO and preliminary injunction preventing Cook from accessing, using, or disclosing any of the proprietary information she allegedly misappropriated and from soliciting business from HSI customers to which she was assigned during her employment.
The Court's Decisions
The Court granted HSI's request for a TRO the following day, finding that HSI was entitled to a TRO because (1) HSI was likely to suffer irreparable injury due to loss of customer relationships and economic value of accumulated customer data because Cook was allegedly already using misappropriated customer data in efforts to divert HSI customers to her new employer, (2) HSI was likely to succeed on the merits based on its allegations of misappropriation of trade secrets and provision to the Court of confidentiality and non-solicitation agreements signed by Cook, (3) the balance of the hardships favored HSI because Cook would not be prohibited from soliciting any new business, just from soliciting former HSI customers – something she was already prohibited from doing under the confidentiality and non-solicitation agreements with HSI, and (4) the public interest is served when defendant is asked to do nothing more than abide by trade laws and contractual agreements with her employer.
The Court additionally granted a request by HSI that Cook be required to preserve the materials she allegedly misappropriated, but denied a request that HSI be able to immediately obtain a "clone" of Cook's personal email accounts, personal iPhone, iPad, and other computers and data storage devices, finding unpersuasive arguments that Cook is likely to destroy evidence. The Court also denied a request to obtain expedited discovery from Cook's new employer, finding that HSI had not demonstrated any reason why discovery had to be taken immediately.
On June 22, 2016, the Court also granted in part and denied in part HSI's request for a preliminary injunction. Addressing the same factors it considered when determining whether to grant a TRO and taking into consideration Cook's opposition to HSI's arguments, the Court determined that HSI was also entitled to a preliminary injunction prohibiting Cook from accessing or otherwise using the alleged trade secrets that she e-mailed to herself and downloaded. The Court, however, determined that HSI was not entitled to an injunction preventing Cook from doing business with former or current HSI customers. Cook successfully argued that the non-solicitation agreement at issue was void and unenforceable because it violates Cal. Bus. & Prof. Code section 16600, which states that "every contract by which anyone is restrained from engaging in a lawful profession, trade, or business of any kind is to that extent void." The Court rejected HSI's argument that the non-solicitation agreement could be enforced by way of a trade secret exception to section 16600, because HSI did not demonstrate that the non-solicitation agreement was necessary to protect HSI's trade secrets given that separate clauses in the same agreement required Cook to not misuse HSI's trade secrets. The Court additionally found that an injunction preventing Cook's interaction with HSI's customers was not necessary to protect HSI's trade secrets, because HSI did not offer evidence sufficient to show that Cook was utilizing HSI trade secrets to solicit HSI's customers. As such, the Court ordered that section 5 of the TRO, which prohibited Cook's contact with HSI customers, was no longer in effect. Despite the Court's refusal to uphold the non-solicitation agreement in this case, it is notable that a California federal court is amongst the first to issue a TRO and preliminary injunction under the DTSA, especially considering California's strong protections against restraint from engaging in one's profession.
What Does This Mean For You?
This decision demonstrates how employers can utilize the Defend Trade Secrets Act to obtain speedy relief where an employee has misappropriated propriety information, and quickly and effectively prevent further improper use of misappropriated confidential information. This decision should also serve as a reminder to employers to strongly consider updating their employment policies and agreements to advise employees of the DTSA "whistleblower" immunity. The DTSA includes a safe harbor for "whistleblower" employees providing for immunity from any criminal or civil liability under federal or state trade secret law for disclosure of a trade secret that is made in confidence to an attorney or governmental official "solely for the purpose of reporting or investigating a suspected violation of law," or in a filing in a lawsuit made under seal. While the remedies for companies suing former employees for trade secret misappropriation under the DTSA include punitive damages and attorney's fees, in order to be eligible for these remedies, an employer must advise its employees of the existence of the whistle blower immunity. For a further discussion of the provisions of the DTSA, see our earlier DTSA coverage, which can be found here, and here.
Authors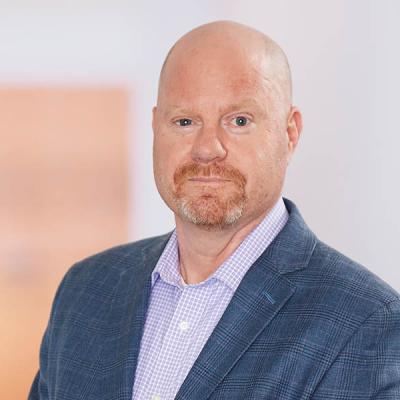 Member / Chair, Intellectual Property Division
Michael T. Renaud is an intellectual property litigator and patent strategist who helps Mintz clients protect and generate revenue from their patent holdings. Clients rely on Mike's counsel on complex and sensitive licensing agreement negotiations, acquisitions, and other technology transactions.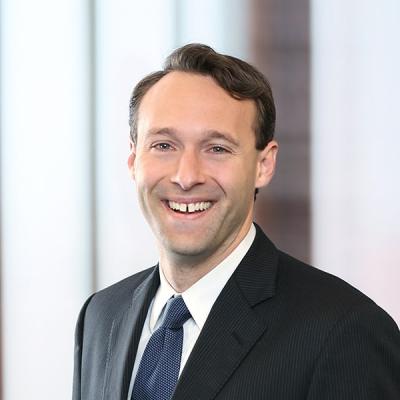 Nicholas W. Armington is an intellectual property attorney at Mintz who focuses on patent and trade secret litigation. Nick represents clients before the International Trade Commission and in US District Courts. His work involves network devices, semiconductors, converged devices, and LED lighting.