Year in Review: The Most Popular Blog Posts of 2016
As 2017 begins and IP strategies are being developed for the new year, it is a good time to reflect on what IP issues were prominent in 2016.  According to the many readers of Global IP Matters, hot topics included navigating the waters of patent prosecution, subject matter eligibility under § 101, and the Defend Trade Secrets Act.
Here are 2016's top 5 most popular blog posts at Global IP Matters:
Pitfalls When Refiling a Priority Application under Article 4 of the Paris Convention – Patent applicants who have filed a priority application (such as a U.S. Provisional application) may wish to abandon and then refile that priority application to extend the time available for filing a utility application. This post discusses some of the pitfalls of pursuing such a strategy as well as ways to ensure that refiling a priority application does not endanger the right to eventually claim priority.
Key Lessons from Patent Litigation for Drafting and Prosecuting Utility Patent Applications - This post analyzes various U.S. Supreme Court and Federal Circuit decisions to provide suggestions for a patent prosecutor in drafting or prosecuting a patent application.
In McRO, Federal Circuit Provides Further Guidance on Section 101 – McRO, Inc. v. Bandai Namco Games Am. Inc. represents just the fourth time that the Federal Circuit has ruled in favor of a software patent's subject matter eligibility since Alice. This post discusses the case as more of a clarification of post-Alice Section 101 law rather than an upheaval of existing core principles.
Four Reasons to File an RCE with a Request to Suspend Processing – Every Request for Continued Examination (RCE) filed at the U.S. Patent and Trademark Office can be filed with a low-cost request to suspend processing of the RCE for up to 3 months. This post provides situations when this request may be beneficial.
Industrial Espionage and the Defend Trade Secrets Act – This post discusses the federal civil cause of action for trade secret misappropriation created in 2016 by the Defend Trade Secrets Act (DTSA), which gives American companies a number of robust tools to prevent or remedy ongoing misappropriation of valuable trade secrets.
Author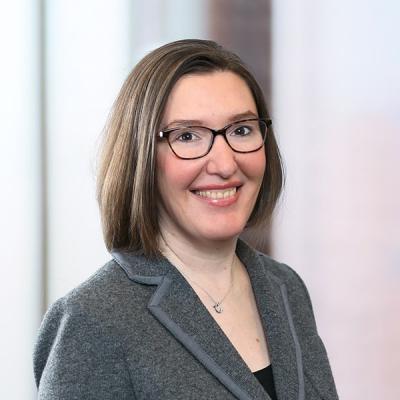 Christina Sperry is a Mintz patent attorney who drafts and prosecutes patents for clients in the electrical, mechanical, and electro-mechanical fields. She represents companies and academic institutions in the medical technology field and helps protect patent innovations for medical and surgical devices.