Supreme Court to Decide the Constitutionality of Inter Partes Review
In a move that could drastically change the patent law landscape, the United States Supreme Court recently granted certiorari in Oil States Energy Services LLC v. Greene's Energy Group LLC, No. 16-712, to answer the question whether the inter partes review (IPR) process violates the U.S. Constitution by "extinguishing private property rights through a non-Article III forum without a jury."
In 2001, Oil States Energy Services LLC ("Oil States") was granted U.S. Patent No. 6,179,053 for a lockdown mechanism to ensure a mandrel is locked in an operative position during fracking.  Oil States sued Greene's Energy Group LLC ("Greene's Energy") in the Eastern District of Texas in 2012 for infringing this patent, and in turn, Greene's Energy petitioned the United States Patent and Trademark Office (USPTO) to institute an IPR on the patent.  This petition was granted. After the proceedings, the Patent Trial and Appeal Board (PTAB), the administrative body of the USPTO that handles IPRs, concluded the challenged patent claims were invalid.  Oil States appealed to the Federal Circuit, which affirmed the decision, and Oil States then petitioned the Supreme Court for certiorari.
The petition asked three questions:
Whether inter partes review – an adversarial process used by the Patent and Trademark Office (PTO) to analyze the validity of existing patents – violates the Constitution by extinguishing private property rights through a non-Article III forum without a jury.
Whether the amendment process implemented by the PTO in inter partes review conflicts with the Court's decision in Cuozzo Speed Technologies, LLC v. Lee, 136 S.Ct. 2131 (2016), and congressional direction.
Whether the "broadest reasonable interpretation" of patent claims – upheld in Cuozzo for use in inter partes review – requires the application of traditional claim construction principles, including disclaimer by disparagement of prior art and reading claims in light of the patent's specification.
The Supreme Court only granted certiorari with regard to the first question: the constitutionality of inter partes review.
By way of background, inter partes review was created in 2012 by the America Invents Act, enacted in 2012, replacing the prior inter partes reexamination procedure.  To initiate an IPR, a petitioner must show a "reasonable likelihood" that it would prevail with respect to at least one of the claims challenged.  If this burden of proof is met, the PTAB institutes the inter partes review.  IPR proceedings differ in two important ways from validity determinations in Article III federal district courts, each of which makes invalidating a patent through IPR easier than in district court. First, the PTAB uses a "broadest reasonable interpretation" standard for claim construction.  Second, as an Article I administrative body, the PTAB uses the preponderance of the evidence standard to determine if the claims of the contested patent are valid over the asserted prior art.  By contrast, Article III courts apply the clear and convincing standard of evidence in assessing validity, which is a more difficult threshold to meet.
In its petition, Oil States, citing the seminal claim construction case Markman v. Westview Instruments, Inc., 517 U.S. 370, 377 (1996), argued that "infringement cases today must be tried to a jury" and that inter partes review does not provide the Article III forum guaranteed by the Constitution. Oil States argued that the 7th Amendment ensures a jury trial for suits in common law, including patent infringement,  and inter partes review improperly removes a patent infringement claim from the jury and places it in the hands of an administrative body.  Oil States also relied on the 19th Century case McCormick Harvesting Mach. Co. v. Aultman & Co., 169 U.S. 606 (1898), in which the court concluded that once a patent is granted "[i]t has become the property of the patentee, and as such is entitled to the same legal protection as other property,"  to argue that this property right can only be extinguished by an Article III tribunal and not an Article I administrative body.
This case presents the Supreme Court with the opportunity to create yet another sea change in patent law. Here though, unlike the court's recent erosion of patent rights (that we have written about, for example, here and here), such a sea change could be a rare and important win for patent holders.  If inter partes review is found to be unconstitutional, this process with a remarkably high rate of invalidating challenged patents would no longer be available for defendants to leverage to resolve patent disputes. The case will be argued later this year, with a decision expected in mid-2018.  We will continue watching this case closely, as all practitioners and patent holders should. Stay tuned for our future coverage.
Authors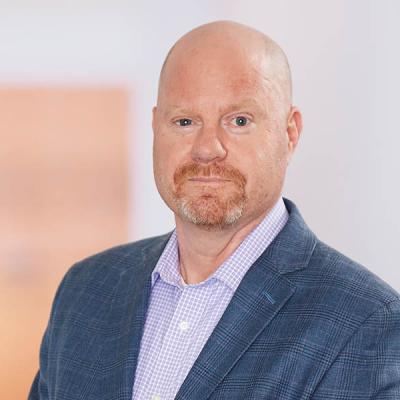 Member / Chair, Intellectual Property Division
Michael T. Renaud is an intellectual property litigator and patent strategist who helps Mintz clients protect and generate revenue from their patent holdings. Clients rely on Mike's counsel on complex and sensitive licensing agreement negotiations, acquisitions, and other technology transactions.
Andrew H. DeVoogd is a patent litigator and trial attorney whose practice encompasses a wide range of technologies. He represents major technology companies in International Trade Commission investigations, and shares his insights on Mintz's IP Viewpoints.