Extension of U.S. Patent and Trademark Office's Cancer Immunotherapy Pilot Program
On June 19, 2017, the U.S. Patent and Trademark Office (USPTO) announced that it would be extending the Cancer Immunotherapy Pilot Program, which permits patent applications pertaining to cancer immunotherapy to be examined in an expedited fashion.  As earlier discussed in this blog, the Pilot Program was established in support of the Obama White House's National Cancer Moonshot initiative.  The goal of the Pilot Program is to complete examination of an application within 12 months of special status being granted.  Patent applications that qualify for the Pilot Program will be advanced out of turn for examination without meeting all the current requirements for accelerated examination.
The Pilot Program was initially intended to run for 12 months from June 29, 2016 until June 29, 2017.  According to the USPTO, to date, over 80 petitions requesting participation in the Pilot Program have been filed, with 9 patents being successfully granted under the Pilot Program. Various stakeholders from around the world have filed petitions to participate in the Pilot Program including independent inventors, universities, research institutions, hospitals, medical centers, government agencies, as well as large and small companies.  Consequently, and in view of the continued interest in the Pilot Program, the USPTO has decided to extend it until December 31, 2018.
All pilot parameters will remain the same as in the original Pilot Program, which are described in our previous post.  Once an Applicant files a petition to make special under the Pilot Program, the USPTO will decide the petition once the application has been docketed for examination.  If the application is granted special status, then an application that has not been acted upon or an application with the proper RCE request will be placed on the examiner's special new docket until the first Office Action on the merits.  In the case where the Applicant is responding to a first Office Action and the application has been granted special status, then the application will be placed on the examiner's regular amended docket.  Under this Pilot Program, the USPTO is providing examiners with incentives to handle these Applicant responses promptly.
In sum, Applicants who are working in the oncology space should continue to be aware of the availability of the Cancer Immunotherapy Pilot Program and use it to their advantage to expedite examination of relevant applications where appropriate.
Author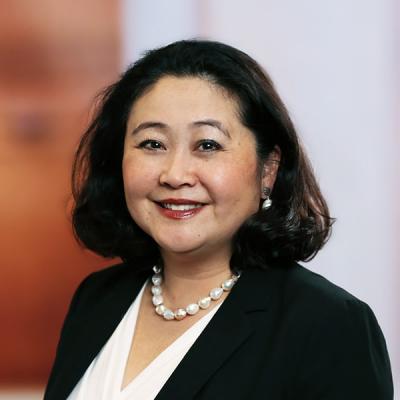 Terri Shieh-Newton, PhD, is a Mintz Member who guides clients on portfolio management and landscape analysis. She's a trained immunologist with a PhD in Cellular and Molecular Medicine, and she works with companies of all sizes in a wide range of life sciences and clean technology industries.