DTSA Does Not Create a Private Civil Cause of Action for Conspiracy to Commit Trade Secret Theft
The Defend Trade Secrets Acts (DTSA) provides an important tool for any company possessing trade secrets to bring a suit in federal court to remedy and prevent dissemination of a misappropriated trade secret. Specifically, under 18 U.S.C. § 1836, the DTSA creates a federal private civil cause of action for trade secret misappropriation in which "[a]n owner of a trade secret that is misappropriated may bring a civil action . . . if the trade secret is related to a product or service used in, or intended for use in, interstate or foreign commerce." But what about conspiracy to commit trade secret misappropriation – can a private party bring a civil action for conspiracy to commit trade secret misappropriation under 18 U.S.C. § 1832(a)? The Eastern District of Virginia in Steves and Sons, Inc. v. Jeld-Wen, Inc., CA No. 3:16-cv-545 (E.D. Va.) recently addressed this novel question, and found that the answer is "no."
In Steves and Sons, Inc. v. Jeld-Wen, Inc., Defendant Jeld-Wen alleged in its counterclaims that two former executives who oversaw important aspects of Jeld-Wen's molded door skins operations agreed to surreptitiously acquire Jeld-Wen trade secrets and other confidential information relating to Jeld-Wen's door and door skin businesses and deliver that information to Plaintiff Seves and Sons. Jeld-Wen argued that these actions constituted a violation of 18 U.S.C. § 1832(a)(5) that proscribes conspiring to misappropriate a trade secret, and sought redress for that alleged conspiracy through a civil action under § 1832. In response to a motion to dismiss by Steves and Sons, Jeld-Wen argued that there is an implied private right of action for conspiracy to commit trade secret misappropriation that was created by the DTSA, because a civil seizure order under 18 U.S.C. § 1836 can be issued against a person who "conspired to use improper means to misappropriate [a] trade secret of the applicant."
The Eastern District of Virginia rejected this reasoning. Interpreting the statutory text, the Court found that § 1832(a) does not mention a private right of action to redress conspiracy (or any other of its prohibitory terms), nor does it permit an inference that a right to private civil action is implied, explaining that "[w]here, as here, a criminal statute establishes what is a crime and specifies the punishment for committing the crime, it is not enforceable in a private civil action unless Congress specifically so provides[,] because private citizens do not have the right to enforce federal criminal statutes absent specific authority from Congress." The Court further noted that "even after the enactment of the DTSA, plaintiffs who asserted claims for trade secret misappropriation under the DTSA have relied on state law to present conspiracy claims[, which] rather strongly suggests that the DTSA is not generally seen as creating a private right of action pertaining to all of the conduct prohibited by Section 1832."
Despite the Court's determination that a private right of action for conspiracy to commit trade secret theft is not cognized under the DTSA, the DTSA still provides strong protections for businesses whose trade secrets have been stolen, including the ability to seize misappropriated trade secrets, and to seek injunctions, to prevent further disclosure, and damages based on a misappropriation that has already occurred. For further information on the remedies provided by the DTSA, see our posts here and here.
Authors
Member / Chair, Intellectual Property Division
Michael T. Renaud is an intellectual property litigator and patent strategist who helps Mintz clients protect and generate revenue from their patent holdings. Clients rely on Mike's counsel on complex and sensitive licensing agreement negotiations, acquisitions, and other technology transactions.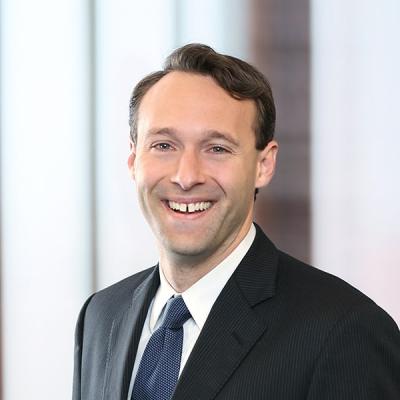 Nicholas W. Armington is an intellectual property attorney at Mintz who focuses on patent and trade secret litigation. Nick represents clients before the International Trade Commission and in US District Courts. His work involves network devices, semiconductors, converged devices, and LED lighting.