Patent Term Adjustment: Lessons Learned from the Federal Circuit Decision in Actelion v. Matal
We can take two valuable lessons from a recent decision of the Federal Circuit:
Review all check boxes on forms when filing a U.S. patent application; and
The United States Patent and Trademark Office is not to blame for deadlines falling on federal holidays.
On February 6, 2018, in Actelion v. Matal, the Federal Circuit affirmed the decision of the district court granting summary judgment in favor of the United States Patent and Trademark Office (PTO).  The dispute centered on the 40-day "A delay" patent term adjustment (PTA) awarded by the PTO to Actelion for U.S. Patent 8,658,675 ("the '675 patent"), entitled "Pyridin-4-yl Derivatives."  Actelion asserted that it was entitled to 45 days of PTA, or alternatively, at least 41 days.
To some, an additional day (or even five) of PTA may not justify litigating up to the Federal Circuit.  However, the '675 patent includes ACT-334441, or cenerimod, which is presently in the clinic for the treatment of systemic lupus erythematosus (SLE). Further, Actelion has filed several related patent applications, including one for an improved process for the preparation of a key intermediate (WO 2013175397) and another for a crystalline form of cenerimod (WO 2016184939).  As such, the '675 patent's term appears to be quite important for Actelion.
For an overview on PTA, see our prior articles here and here. One type of adjustment afforded to a patent due to PTO delay during prosecution is "A Delay," which arises when the PTO does not provide notice to the applicant within statutory deadlines for the rejection of a claim or the reply to an applicant's response to a PTO action.
In the first dispute, Actelion argues that the '675 patent's "A Delay" calculation should be based on the application's filing date of January 12, 2012, which was four days prior to its 30-month date of January 16, 2012 (Martin Luther King Jr. Day).  Actelion filed a preliminary amendment with remarks, including one stating that "Applicant earnestly solicits early examination and allowance of these claims," and submitted PTO Form 1390, which provides checkboxes for the applicant to indicate various information concerning the national stage application. Notably, in its PTO Form 1390, Actelion did not check box 3 next to the statement reading: "This is an express request to begin national stage examination procedures (35 U.S.C. 371(f)) . . .".
Actelion contends that its use of the wording "earnestly solicits early examination" taken with its argued interpretation of the appropriate statutes, should satisfy the PTO that Actelion was requesting early processing.  The Federal Circuit stated that Actelion's argument was unsound: "Even viewed most favorably to Actelion, the casual 'solicits early examination' language . . . when combined with the unchecked box 3 of its completed PTO Form 390, was, if not an express election not to commence the national stage early, at least an inconsistent or ambivalent request."
The second dispute centered on Actelion's contention that the '675 patent's "A Delay" should be based strictly on the 30 month date, January 16, 2012, and should not take into consideration the fact that the 30 month date fell on a federal holiday.  Actelion's "no holiday exception" argument, is premised on the assumption that any time period of inaction that is not attributable to the applicant should inure to the applicant's benefit.  As such, Actelion emphasized its alleged lack of fault during the time periods in question.  However, by the same logic, inaction on a holiday is also not attributable to the PTO.  Although the PTA statutes do serve a remedial purpose of restoring patent term lost during prosecution of an application, the Federal Circuit previously held in Pfizer v. Lee that they only restore "undue delays in patent examination caused by the PTO" (emphasis added).  The court in Actelion thus decided that "[w]e find no error in the PTO's determination that the national stage for the '675 patent did not commence until the next workday after the 30-month date that fell on a federal holiday" and concluded that the PTO did not err in its determination of a 40-day PTA for the '675 patent.
In summary, in order to help maximize PTA, applicants should carefully review all filing papers before submission to the PTO and should carefully check all of the required boxes on PTO forms to make it clear to the PTO which specific actions are desired.
Authors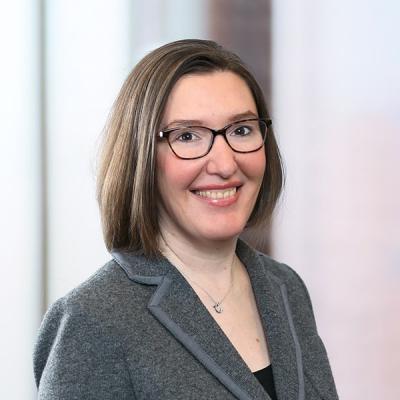 Christina Sperry is a Mintz patent attorney who drafts and prosecutes patents for clients in the electrical, mechanical, and electro-mechanical fields. She represents companies and academic institutions in the medical technology field and helps protect patent innovations for medical and surgical devices.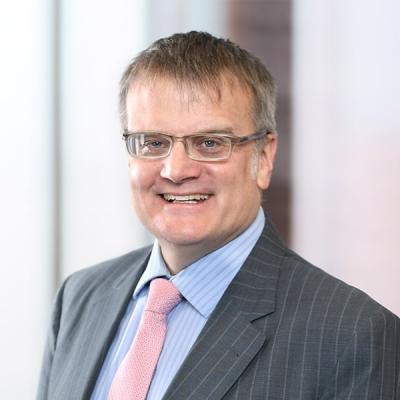 John L. Buchanan, PhD is a Mintz attorney with over 20 years of experience working as a medicinal and synthetic organic chemist in the pharmaceutical industry. He focuses on patent prosecution and inter partes review proceedings before the US Patent Trial and Appeal Board.