Northern District of California Holds That Patent Suit Against Only Foreign Entities Is Permissible Even Where Inclusion of Domestic Entities Would Alter Venue Analysis
A recent order from the Northern District of California in AU Optronics Corporation America v. Vista Peak Ventures, LLC, 4:18-cv-04638 (CAND 2019-02-19) ("AU Optronics"),  provides further guidance for patent venue analysis post-TC Heartland.  Specifically, the order teaches that bringing a patent suit against only a foreign parent company while omitting its domestic subsidiary will likely not run afoul of TC Heartland's seminal venue holding. 
In AU Optronics, AU Optronics Corporation America ("AUO USA"), a California corporation, filed a declaratory judgment ("DJ") action against Vista Peak Ventures, LLC's ("Vista Peak") for non-infringement of thirteen patents that Vista Peak asserted against AUO USA's foreign corporate parent, AU Optronics Corporation ("AUO"), in the Eastern District of Texas using a California law firm.  In dismissing the DJ action against Vista Peak, the court, among other things, rejected AUO USA's argument that hiring a San Jose law firm did not create the requisite minimum contacts with California.
AUO USA further claimed personal jurisdiction was proper because Vista Peak should have included AUO USA in its suit against AUO and, if it had done so, Vista Peak would be subject to personal jurisdiction in California.  AUO USA reasoned that Vista Peak improperly circumvented the holding of TC Heartland by bringing suit in Texas against AUO, a foreign corporation, and not AUO USA, the U.S. subsidiary.  According to AUO USA, Vista Peak knew TC Heartland would dictate that actions against AUO USA had to be brought in California and that not finding personal jurisdiction would deprive AUO USA of its right to fight Vista Peak's claims in California.  The court disagreed, concluding that allowing TC Heartland alone to govern the analysis would ignore the basic proposition that the plaintiff, here AUO USA, bore the burden of showing minimum contacts such that personal jurisdiction is proper.  The court also noted that AUO USA ignored that Federal Circuit precedent allows suits against foreign corporations in any venue under the alien-venue rule.
While TC Heartland has made forum shopping more difficult, this order is another reminder that the alien-venue rule is still very much in effect.  It also underscores that supplanting the personal jurisdiction analysis with an assessment of venue is improper.  From a practical standpoint, patent practitioners should consider the benefits and costs of including a domestic subsidiary in a suit against a foreign parent. As this case suggests, including only foreign entities may open up greater venue opportunities.
Authors
Andrew H. DeVoogd is a patent litigator and trial attorney whose practice encompasses a wide range of technologies. He represents major technology companies in International Trade Commission investigations, and shares his insights on Mintz's IP Viewpoints.
Daniel B. Weinger is a Mintz intellectual property attorney. Daniel's practice focuses on patent litigation at the International Trade Commission, the Federal Courts, and the PTAB. He handles all phases of patent litigation and counsels clients on IP strategy.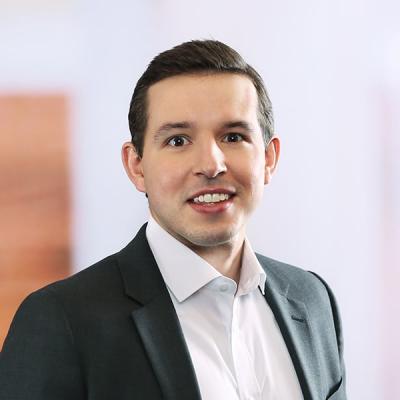 Matthew S. Galica focuses his practice on patent litigation, strategic IP counseling, and patent valuation. He represents high-tech companies, including those with standard-essential technology, before the International Trade Commission, Federal district courts, and Patent Trial and Appeal Board.