District Court of Delaware awards an ongoing royalty that applies not just to adjudicated products but also to non-adjudicated products that are "not colorably different."
Recently, in Godo Kaisha IP Bridge 1 v. TCL Commc'n Tech. Holdings Ltd., the Delaware District Court awarded the prevailing plaintiff in a patent infringement suit an ongoing royalty that covers not only the products adjudicated to infringe but also non-adjudicated products that were "not colorably different" from the adjudicated products.  The court noted that the patent claims asserted by the plaintiff, IP Bridge, were found to be essential to the LTE standard because LTE phones do not operate on the LTE network without infringing the asserted claims.  It also noted that the record had established that there was no colorable difference between the accused LTE products and other products sold by the defendant, TCL, that were able to use and communicate over LTE networks.  The court therefore concluded that the ongoing royalty should cover all of TCL's LTE products, and not just those adjudicated to infringe the asserted claims.
On November 8, 2018, the jury found that TCL infringed all four of IP Bridge's asserted claims—two each from two patents—and awarded $950,000 in total damages.  The damages award was based on the determination that a royalty of four cents per patent for each infringing product was an appropriate royalty rate given that the patents were subject to an obligation that they be licensed on FRAND (fair, reasonable and non-discriminatory) terms.  Following the verdict, IP Bridge filed a motion under Federal Rule of Civil Procedure 59(e) to amend the judgment to have the ongoing royalties encompass other LTE products made or sold by TCL that had not been at issue in the case and therefore had not been adjudicated to infringe.  TCL opposed the motion on the grounds that the court lacked the authority to impose an ongoing royalty on non-adjudicated products.
In granting IP Bridge's motion, the court explained that it may provide several forms of relief for continuing (or post-verdict) infringement, including injunctive relief.  The court went on to explain that injunctive relief typically encompasses both adjudicated products and non-adjudicated products that are not colorably different from the products found to infringe.  It then noted that under the facts of the case, IP Bridge would ordinarily be entitled to an injunction against TCL's continued infringement, but that injunctions are generally not appropriate in actions involving standard essential patents.  Therefore, the court concluded, the appropriate relief for such continued infringement is an ongoing royalty, but, like an injunction, such a royalty should also encompass non-adjudicated products that are not colorably different from the products found to infringe—in the case at hand, all of TCL's LTE products.
The court's opinion should be noted by manufacturers and sellers of products that read on standard essential patent claims who are or may be involved in litigation involving such claims.  If the court finds that the claims are valid and infringed, it may award an ongoing royalty that, like the injunction to which the plaintiff might otherwise be entitled, will apply not only to the products that were found to infringe but also to non-adjudicated products that are not colorably different.  To the extent the products found to infringe represent only a small sample of a defendant's products that practice the same standard to which the patent claims at issue have been found to be essential, a defendant in such a lawsuit may find itself with a much larger ongoing royalty obligation than it may have anticipated at the outset of the litigation. 
Authors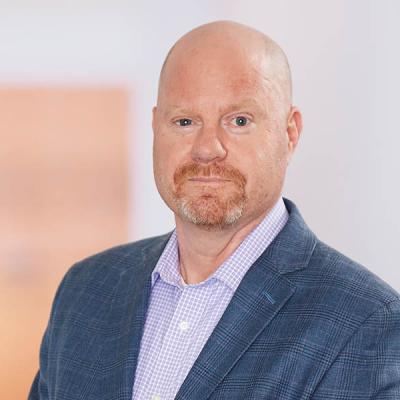 Member / Chair, Intellectual Property Division
Michael T. Renaud is an intellectual property litigator and patent strategist who helps Mintz clients protect and generate revenue from their patent holdings. Clients rely on Mike's counsel on complex and sensitive licensing agreement negotiations, acquisitions, and other technology transactions. Sandra Badin