Performing a Service without Selling the Process Still Triggers the On-Sale Bar
Services play a large role in today's economy, and it is important to be mindful of how certain pitfalls that apply to product-based intellectual property rights also apply to method or process-based intellectual property ("IP") rights.  For example, the "on-sale bar" invalidates a patent on a product where a sale or offer to sell the product occurred more than a year prior to filing for a patent.  The Federal Circuit recently provided a valuable reminder that the on-sale bar applies to methods as well; thus businesses which provide services to clients must be mindful of the on-sale bar, regardless of whether a product (rather than a service) is sold by the business.  In Quest Integrity USA, LLC v. Cokebusters USA Inc., No. 2017-2423 (Fed. Cir. May 21, 2019), the Federal Circuit found that the on-sale bar applied where it was the patent holder's performance of a service for a client—rather than the sale of a physical or digital product—that occurred more than one year before filing for a patent.
Quest Integrity USA, LLC ("Quest") is in the business of furnace repair, and provides hardware, software, and services related to commercial furnace repair. In early 2003, Quest provided its services to a client in the petrochemical industry, creating a set of charts and reports for that client using a method and system that Quest had developed for furnace tube inspection.  No hardware or software were provided to the client as part of the transaction, only the final reports. In mid-2004, over a year after initially performing this commercial furnace repair and providing the report, Quest filed for a patent that relates to methods for displaying inspection data collected from certain commercial furnaces, and systems that implement those methods.
In Quest Integrity v. Cokebusters, Quest accused a competitor of infringing that patent, mapping the patent's claims to that competitor's commercially sold hardware and software. Though Quest had performed its earlier services without selling any hardware or software, the district court determined that performing this service and providing the generated reports constituted a "commercial sale" and thus qualified as invalidating prior-art under § 102(b).  The district court then found certain claims of the patent invalid due to the previous performance of the service and report that was generated.
In affirming the district court, the Federal Circuit provided additional guidance as to why such activities give rise to the on-sale bar. The on-sale bar prohibits patents where the invention was on sale in the United States more than one year prior to the date of the application for patent. A patented invention is "on sale" if it is (1) the subject of a commercial offer for sale and (2) ready for patenting. Pfaff v. Wells Elecs, 525 U.S. 55, 67 (1998). Performing a method indicates it is ready for patenting. As to the other element, a commercial offer for sale does not necessarily require the sale of hardware, and could instead constitute performing the claimed process for compensation. Meds. Co. v. Hospira, Inc., 827 F.3d 1363, 1376 (Fed. Cir. 2016); Quanta Comput., Inc. v. LG Elecs., Inc., 553 U.S. 617, 629 (2008); Scaltech, Inc. v. Retec/Tetra, L.L.C., 269 F.3d 1321, 1328 (Fed. Cir. 2001).  Quest's performance of the later patented method demonstrated that the invention was on-sale more than a year before filing for a patent.  As the outcome in the present case shows, even though Quest intended to direct their patent claims to the types of hardware and software that they later accused of infringement, by commercially performing a service that utilized those later-claimed systems and methods, Quest had triggered the on-sale bar.
Any company that provides services to customers or clients, such as SaaS providers, should be mindful of the on-sale bar pitfalls when considering an IP strategy.  A careful review of provided services, and those under development, should be performed for potential patentable inventions that have not yet been filed. As Quest Integrity USA, LLC v. Cokebusters USA Inc. shows, even services providers can be caught in the on-sale bar net, many years after the service was first performed.
Authors
Daniel B. Weinger is a Mintz intellectual property attorney. Daniel's practice focuses on patent litigation at the International Trade Commission, the Federal Courts, and the PTAB. He handles all phases of patent litigation and counsels clients on IP strategy.
Member / Co-chair, Technology Practice
William S. Perkins is a Mintz Member with extensive experience in corporate transactions and strategic investments. Will represents US and international clients in mergers and acquisitions, venture financings, and other partnering and licensing transactions. He also works on entity formation.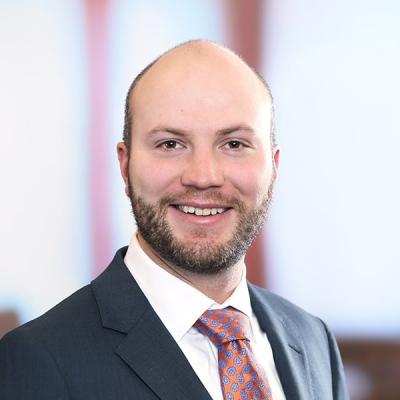 Serge Subach is an Associate who practices intellectual property at Mintz. Serge's practice focuses on patent litigation, and his experience spans broad technical fields including software, consumer electronics, and medical devices.