Congress Considers Creation of a "Copyright Claims Board" as an Alternative to Handle Small Copyright Claims
On Tuesday, October 22, 2019, the US House of Representative approved, by 410-to-6, the Copyright Alternative in Small-Claims Enforcement (CASE) Act of 2019, introduced under H.R.2426 by Representative Hakeem Jeffries (D-NY).  This bill aims to "establish an alternative dispute resolution program for copyright small claims," and creates the Copyright Claims Board, a body within the U.S. Copyright Office, to decide copyright disputes.  This bill has been received by the Senate and placed on Senate Legislative Calendar No. 266 under General Orders. Previously, this bill was passed by both Judiciary Committees of the House and the Senate without amendment or opposition.  Thus, there seems to be no major obstacle to passage of this bill by the Senate.
Currently, all copyright litigation must be filed in federal court.  However, the time and expense associated with federal infringement litigation discourages many small claims for copyright infringement from being litigated.  The CASE Act of 2019 is intended to offer an alternative for small copyright claims. If passed by the Senate and signed by the President, this legislation will establish an administrative agency, the Copyright Claims Board, comprising three attorney officers and at least two other attorneys, as an alternative to an Article III court for copyright litigation.  Claims that could be heard by the Board include infringement, a declaration of noninfringement, misrepresentation, and related defenses and counterclaims.  Excluded claims include claims/counterclaims adjudicated by or pending before a court of competent jurisdiction (unless the court grants a stay), by or against a Federal or State governmental entity, or against a person or entity residing outside of the United States.  Permissible remedies include monetary damages with a cap of $15,000 per work infringed and $30,000 per proceeding, as well as agreements to cease certain activity (e.g., infringement).  A respondent, if properly served with a notice and claim, will have a 60-day period to "opt out" of the Board proceeding by filing written notice to the Board.  However, if the respondent does not timely "opt out," a final determination by the Board will generally, with a few exceptions (including class actions), preclude re-litigation before any court or tribunal, including the Board itself, of the claims and counterclaims asserted and finally determined.  Although the Board's determinations are not binding on Article III courts, courts cannot vacate or modify these determinations, except in rare occasions of fraud, misconduct, or lack of authority.
The CASE Act of 2019, if finally approved, certainly reduces the obstacles to filing for relief under a copyright infringement claim involving limited monetary damages.  Copyright owners without sufficient funding for litigation should welcome this new alternative tribunal as a method for protecting their rights.  However, lowering the bar to pursue litigation may lead to abusive proceedings, especially against unsophisticated respondents.  Such respondents may be vulnerable under this Act due to the short time frame to opt-out and the Board's power to enter a default determination. 
The CASE Act of 2019 is also controversial because it arguably gives a governmental agency judicial power in Article III court territory.  The Copyright Claims Board, under this Act, will have power to rule on copyright infringement and decide damages, acts falling within "case or controversy" under Article III.  Of relevant note is the fact that the US Supreme Court in Oil States Energy Services, LLC v. Greene's Energy Group, LLC, 584 U.S. ___ ( 2018)recently upheld the constitutionality of the Patent Trial and Appeal Board (PTAB), enabled by Congress under the 2011 America Invents Act (AIA), to review the validity of patent claims on novelty or nonobviousness grounds and to extinguish erroneously issued patent claims.  According to the Supreme Court, such review "fall[s] squarely within the public-rights doctrine," when the public rights are matters arising "between the government and others, which from their nature do not require judicial determination."  Thus, it remains to be determined whether the CASE Act of 2019, if signed into law, will be challenged on constitutional grounds.
In anticipation of the passage of the CASE Act of 2019, a few suggestions to those who might consider pursuing claims before the Board:
Although this may provide a convenient, alternative litigation option to copyright owners, a thorough consideration of the limitations of the process should be considered.  Consultation with experienced copyright counsel is strongly recommended before moving forward with a Board claim.
For potential respondents/ accused infringers, do not take the assertion of a claim before the Board lightly.  The ability of a copyright claimant to litigate in front of the Board increases an accused infringer's risk of being challenged by copyright owners who may not have previously challenged an infringement.  It is also recommended that anyone receiving a notice of a Board proceeding consult with experienced copyright counsel immediately to avoid the loss of the ability to utilize the "opt-out" provision of the law.
We will keep you updated on the status of the legislation as it moves through Congress. Stay tuned.
The details of the CASE Act of 2019, as passed under H.R.2426, can be found at https://www.congress.gov/bill/116th-congress/house-bill/2426/text#toc-H977C1813CF004015A96229E208580006.
Authors
Susan Neuberger Weller manages the Trademark & Copyright Practice at Mintz. Susan assists clients with securing and protecting IP assets across the globe. She's worked with clients in a variety of industries, including pharmaceuticals, medical devices, software, electronics, and entertainment.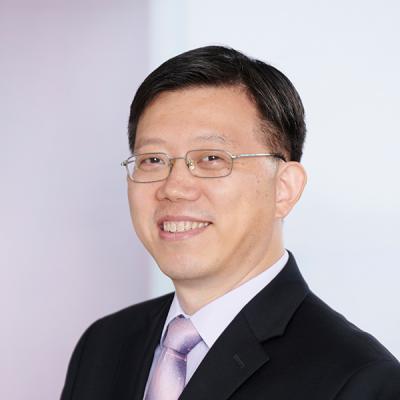 Lei Xu, PhD, is a registered patent attorney at Mintz with a background in cell biology. He counsels companies in the biotechnology and pharmaceutical industries on intellectual property issues and provides IP life cycle management, patent and trademark services, and due diligence and opinion work.