US Supreme Court Holds That Trademark Owners Need Not Prove Willful Infringement To Seek An Infringer's Profits
In a unanimous decision, the US Supreme Court held that a trademark owner need not prove willful infringement in order to seek lost profits from a trademark infringer. The case, Romag Fasteners Inc. v. Fossil Inc. et al., case number 18-1233, involved a long running trademark infringement dispute between the parties. Although Romag had successfully proved in lower court proceedings that Fossil had infringed Romag's trademarks involving magnetic fasteners on watches and wallets, it was denied recovery of $6.8 million in Fossil's profits because it was unable to prove that the infringement was willful. The Court held that the statutory language under the federal Lanham Act did not prohibit such an award, vacated the judgment of the court of appeals, and remanded the case for further proceedings consistent with its opinion.

The relevant section of the Lanham Act governing remedies for trademark violations, §35, 60 Stat. 439–440, as amended, 15 U. S. C. §1117(a), states this:
 "When a violation of any right of the registrant of a mark registered in the Patent and Trademark Office, a violation under section 1125(a) or (d) of this title, or a willful violation under section 1125(c) of this title, shall have been established . . . , the plaintiff shall be entitled, subject to the provisions of sections 1111 and 1114 of this title, and subject to the principles of equity, to recover (1) defendant's profits, (2) any damages sustained by the plaintiff, and (3) the costs of the action."
Although there was a split among the lower courts regarding when a showing of willfulness was required for an award a profits under federal law, a unanimous Court held that the specific language of the statute contained no such restriction.
In its opinion, the Court considered arguments concerning historical "principles of equity" applied by some courts in requiring proof of willfulness for the recovery of profits as well as the specific language in various other sections of the Lanham Act requiring a showing of willfulness for a recovery of profits. In reaching its decision, the Court stated that "[t]he Lanham Act provision governing remedies for trademark violations ... has never required such a showing" and that "[r]eading words into a statute should be avoided, especially when they are included elsewhere in the very same statute." Although recognizing certain policy arguments for requiring a showing of willfulness for a recovery of profits, Justice Gorsuch, author of the opinion, noted that "the place for reconciling competing and incommensurable policy goals like these is before policymakers" and that the Court's role is limited to "read[ing] and apply[ing] the law those policymakers have ordained, and here our task is clear."
The same section of the statute also specifies that "[t]he court shall assess such profits and damages or cause the same to be assessed under its direction," and that "[i]f the court shall find that the amount of the recovery based on profits is either inadequate or excessive the court may in its discretion enter judgment for such sum as the court shall find to be just, according to the circumstances of the case." Thus, the Court made clear that in deciding on an award of profits, the courts were free to consider the important factor of "willfulness" in making such a decision.
This decision should have an immediate and significant effect on litigation strategy for both trademark owners and alleged infringers.  We expect that trademark enforcement will increase, as the availability of defendant's profits will often be a strong justification for pursuing litigation. Correspondingly, infringers will have much more at stake than the distant prospect of an injunction, especially where the trademark owner cannot establish that it has suffered significant damages. Further, this decision does away with forum shopping to the Third Circuit, for example, one of the only circuits previously to permit recovery of defendant's profits without proof of willful infringement.  Subject to establishing personal jurisdiction over the infringer, trademark owners will now be able seek the infringer's profits in the jurisdiction of their choosing without proof of willful infringement.  That should also serve as an additional incentive for trademark owners to pursue litigation as an enforcement strategy.
Authors
Susan Neuberger Weller manages the Trademark & Copyright Practice at Mintz. Susan assists clients with securing and protecting IP assets across the globe. She's worked with clients in a variety of industries, including pharmaceuticals, medical devices, software, electronics, and entertainment.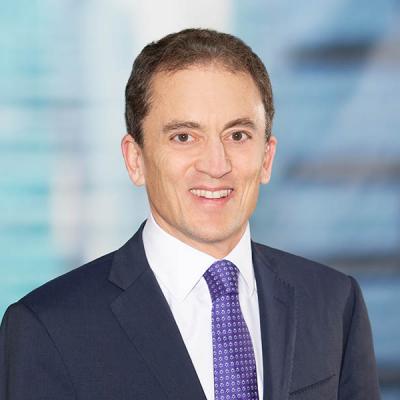 Michael R. Graif is an intellectual property lawyer who advises on trademark and copyright enforcement, technology and licensing transactions, and patent and trademark portfolio management as well as IP issues arising in business deals. Michael has been interviewed on television and quoted in national media on file-sharing and copyright issues.