Federal Court Rules That Issuers Face Strict Liability for Erroneous Statements About Legal Compliance in Registration Statements, Even if They Did Not Know the Statements Were False
A recent federal appeals court decision addressing pleading standards for shareholder suits under Section 11 of the Securities Act of 1933, as amended, highlights the potential dangers of giving broad assurances of legal compliance in registration statements. The decision is particularly significant for companies in heavily regulated industries such as health care and biotechnology, where legal compliance can be complex and difficult to monitor, because it indicates that issuers of securities can face strict liability for material misstatements about compliance, even without actual knowledge that the statements were false.
In Indiana State District Council of Laborers and Hod Carriers Pension and Welfare Fund v. Omnicare, Inc., 2013 U.S. App. LEXIS 10385 (6th Cir. May 23, 2013), the U.S. Court of Appeals for the Sixth Circuit held that shareholders can pursue Section 11 claims against securities issuers and signers of registration statements, including directors and certain officers of the issuers, based on alleged false statements about legal compliance or matters of opinion, without alleging that the defendants actually knew that the statements were false at the time they were made. The decision is noteworthy because the Sixth Circuit disagreed with previous decisions by two other federal courts of appeals, which had held that Section 11 claims based on statements of opinion or belief require the plaintiff to allege that the statements were both objectively false and subjectively disbelieved by the defendants at the time they were made.1 This disagreement sets the stage for possible U.S. Supreme Court review in the future, should Omnicare seek certiorari.
Omnicare provides pharmaceutical care services for the elderly and other residents of long-term care facilities. In the registration statement for its December 2005 securities offering, Omnicare stated that it believed its contracts with drug companies were "legally and economically valid" arrangements and that it believed it was in material compliance with applicable federal and state regulations.
Notwithstanding these representations, Omnicare subsequently became the subject of federal and state enforcement actions in 2006 that alleged violations of anti-kickback laws and false claims in connection with administration of prescription drug programs reimbursed under Medicare and Medicaid programs. The cases were resolved through settlements obligating Omnicare to pay over $100 million.
Purchasers of securities in Omnicare's December 2005 public offering sued Omnicare and its directors and officers for various securities violations, claiming in part that statements in the registration statement regarding the company's compliance with applicable laws and regulations were materially misleading because they concealed the alleged illegal kickback arrangements with pharmaceutical manufacturers and false claim submissions to Medicare and Medicaid.
The federal district court dismissed the plaintiffs' Section 11 claim, reasoning that statements about legal compliance are "soft information," i.e., statements of opinion, which are generally not actionable, and that the plaintiffs did not adequately plead facts showing that the defendants knew the legal compliance statements were false.2
On appeal, however, the Sixth Circuit reversed the district court on this point. The Sixth Circuit ruled that to state a claim under Section 11, the plaintiffs did not need to allege that the defendants knew that the legal compliance statements were false, because Section 11 is a strict liability statute that does not require proof of scienter, in contrast with a securities fraud claim under Section 10(b) of the Securities Exchange Act of 1934, as amended.3
Although Section 11 provides a due diligence defense for defendants other than the issuer of securities, the Sixth Circuit's Omnicare decision is nevertheless important because it loosens the standard for pleading Section 11 claims involving statements of opinion and would hold issuers strictly liable under Section 11 for materially false statements of opinion even though they did not know the statements were false.
So what disclosure practices should an issuer adopt when it issues securities pursuant to a registration statement? Should it refrain altogether from making any statements about legal compliance? That would be the safest course, but not practicable from the standpoint of investor and underwriter expectations, practice, and disclosure requirements. The Omnicare decision highlights the key importance of careful, thorough diligence and drafting of all disclosure in registration statement filings for public offerings, and a highly tailored and specific description of the steps taken by the issuer to ensure legal compliance. Avoiding broad, non-specific and generic representations that may serve as a target for future securities suits is critical.
Please contact the authors with any questions regarding this case and its implications for public offering activity.
---
1Omnicare, 2013 U.S. App. LEXIS 10385, at *17-18 (disagreeing with Fait v. Regions Financial Corp., 655 F.3d 105, 110 (2d Cir. 2011), and Rubke v. Capitol Bancorp Ltd., 551 F.3d 1156, 1162 (9th Cir. 2009)).
2See Indiana State District Council of Laborers and Hod Carriers Pension & Welfare Fund v. Omnicare, Inc., 2012 U.S. Dist LEXIS 17526, at *13-16, 2012 WL 462551 (E.D. Ky. Feb. 13, 2012).
3Omnicare, 2013 U.S. App. LEXIS 10385, at *16-17. As noted above, in reaching this conclusion, the Sixth Circuit disagreed with decisions by the Second Circuit in Fait v. Regions Financial Corp., and by the Ninth Circuit in Rubke v. Capitol Bancorp Ltd., concerning the proper interpretation of the Supreme Court's decision concerning proxy statements in Virginia Bankshares, Inc. v. Sandberg, 501 U.S. 1083 (1991). Virginia Bankshares held that, where a proxy solicitation is alleged to contain a material misstatement in violation of Section 14 of the Securities Exchange Act, and the claim is based upon a statement of opinion or belief or the reasons for taking an action, the plaintiff must show that the statement was both objectively false and not believed by the speaker at the time it was made. Id. at 1095-96. Fait and Rubke applied this same standard to Section 11 claims, whereas the Omnicare court concluded that the standard should not apply to Section 11 because it is a strict liability statute.
Authors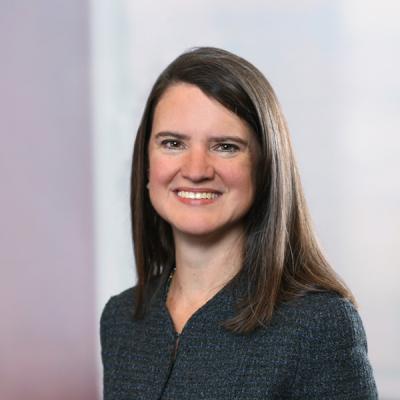 Member / Co-chair, Securities & Capital Markets Practice
Megan N. Gates is a Mintz corporate and securities attorney who guides public companies through capital-raising transactions, SEC reporting obligations, and mergers and acquisitions. She advises clients on corporate governance and SEC compliance matters in the life sciences and other industries.
Member / Co-chair, Class Action Practice
Kevin is a member of the firm's Health Care Enforcement Defense Group and has significant experience representing health care–related entities in a variety of litigation matters, including contract, regulatory, False Claims Act and class action lawsuits. Kevin's health care industry clients have included pharmacies, PBMs, hospitals, clinical laboratories, diagnostic imaging providers, pharmaceutical companies and managed care organizations. Chip Phinney Michael Connolly