TCPA Legislative Update: Robocalls Continue to be a Focus in Congress
Following last month's letter from the attorneys general of all 50 states, Congress has continued to push forward on robocall legislation. On April 3, the Senate Commerce Committee held a markup, which featured the Telephone Robocall Abuse Criminal Enforcement and Deterrence (TRACED) Act. This legislation, which was unanimously approved by the committee, would allow the FCC to levy civil penalties of up to $10,000 per call for some robocall violators and allow three years for the agency to take enforcement action, an increase from the one-year limit that is currently in statute. The measure was reintroduced this year by Sens. John Thune (R-SD) and Ed Markey (D-MA) and includes Senate Commerce Chairman Roger Wicker (R-MS), consumer protection subcommittee chair Jerry Moran (R-KS), and subcommittee ranking member Richard Blumenthal (D-CT) as cosponsors. Following the committee markup, Sen. Thune said it was "high time for Congress to act" on this legislation and added that he is "committed to getting this legislation across the finish line." Consideration of the TRACED Act on the Senate floor may come as soon as the end of April, and Sen. Thune said he is hoping it will pass by unanimous consent.
Also on April 3, the House Appropriation's Subcommittee on Financial Services and General Government held a hearing, which featured FCC Chairman Ajit Pai and Commissioner Jessica Rosenworcel. At the hearing, Commissioner Rosenworcel advocated for the creation of a unit specifically dedicated to tackling the growing robocall problem. Currently, more than half the complaints filed at the FCC by consumers are about robocalls. Commissioner Rosenworcel said that President Trump's current budget request would not give the agency enough resources to take on responsibilities like cracking down on robocalls. When asked if the FCC could handle these types of responsibilities under the current budget request, Chairman Pai responded that with the current $339 million request for the FCC, the agency would be able to discharge additional responsibilities, including tackling the problem of robocalls.
Later in the month, the Senate Commerce Committee revisited the robocall problem by holding a hearing on April 11. Witnesses to the hearing included Doug Peterson, Attorney General for the State of Nebraska; Kevin Rupy, Representative for U.S. Telecom; and Margot Saunders, Counsel at the National Consumer Law Center. In his opening statement, Sen. Thune talked about the impact the TRACED Act could have on preventing future robocall abuses. Peterson, who spearheaded a letter from all 50 state attorneys general in March, voiced his strong support for the TRACED Act. However, all the witnesses agreed that one bill was not enough. Lawmakers all noted the lack of federal enforcement against bad actors and asked the witnesses how the SHAKEN/STIR industry call-authentication standard would help combat the rising number of robocalls.
Following the hearing, Sen. Dick Durbin (D-IL, who is number two in Democratic leadership) announced he is planning on introducing legislation following Congress's Easter recess to crack down on unwanted robocalls. Sen. Durbin's spokesperson said that the Senator's staff has been consulting with consumer groups, the FTC, and the FCC on how to help consumers deal with the growing number of robocalls.
Authors

ML Strategies - Executive Vice President & Director of Operations
Alexander Hecht is Executive Vice President & Director of Operations of ML Strategies, Washington, DC. He's an attorney with over a decade of senior-level experience in Congress and trade associations. Alex helps clients with regulatory and legislative issues, including health care and technology.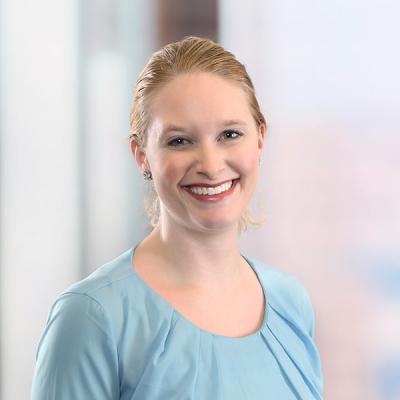 ML Strategies - Manager of Government Relations
Jennifer L. Kelly is a Manager of Government Relations at ML Strategies. Prior to joining ML Strategies, Jenny worked as a legislative assistant at a prominent international law firm.