TCPA Class Action Update — Establishing Use of an ATDS in the 9th Circuit Still a Hurdle
Establishing Use of an ATDS in the 9th Circuit Still a Hurdle at Summary Judgment and the Pleadings Despite Marks
The Ninth Circuit sent defendants reeling when it issued Marks in late 2018. Having determined that prior FCC Automatic Telephone Dialing System pronouncements had been invalidated, the Court analyzed the TCPA's statutory language and concluded — notwithstanding the plain language of the statute — "that the statutory definition of ATDS is not limited to devices with the capacity to call numbers produced by a 'random or sequential number generator,' but also includes devices with the capacity to dial stored numbers automatically."[1] Though ominous, in practice the holding is not the slam dunk plaintiffs assumed.
Less than two months before the Ninth Circuit issued Marks, Michele Ammons sued Diversified Adjustment Service, which she claimed called her in connection with a delinquent Sprint account using an ATDS. Ammons v. Diversified Adjustment Serv., No. 18-cv-06489, 2019 U.S. Dist. LEXIS 175842 (C.D. Cal. Oct. 9, 2019). Despite Marks, Diversified shot back with a Motion for Summary Judgment, arguing the system at issue — LiveVox HCI — was not an ATDS. The Central District of California agreed: "[T]o be an ATDS, a system must be capable of automatic dialing, which LiveVox HCI is not."[2]
To get there, the Court examined evidence showing the system was "purposefully designed to require a human component to initiate each call through th[e] platform, and to be incapable of automated dialing."[3] Specifically, "a 'clicker agent,' must physically click a dialog box to launch each individual call … and verifies that a 'closer agent' is available to receive the call before launching it."[4] Acknowledging that the Ninth Circuit "envisioned that some level of human interaction with a system may still qualify as an ATDS," LiveVox HCI is a square peg for a round hole because it "goes far beyond merely triggering a system to run automatically" and "requires human interaction to initiate each call."[5]
While Ammons provides a factual road map out of liability at summary judgment for claims filed in the Ninth Circuit, a number of recent decisions at the pleading stage should give plaintiffs pause before filing a complaint that simply parrots the statute's ATDS language. See e.g., Tuck v. Portfolio Recovery Assocs., LLC, No. 19-CV-1270, 2019 U.S. Dist. LEXIS 179274, *10 (Oct. 16, 2019) (dismissing claim where "Plaintiff's complaint simply parrots the statutory definition of an ATDS"); Caruso v. Cavalry Portfolio Servs., No. 19-CV-1224, 2019 U.S. Dist. LEXIS 169377, *11 (S.D. Cal. Sept. 30, 2019) ("Plaintiff has failed to sufficiently allege that an ATDS was used"); Ewing v. Gonow Travel Club, LLC, No. 19-cv-297, 2019 U.S. Dist. LEXIS 120969, *6-*7 (S.D. Cal. July 19, 2019) ("Plaintiff's FAC and its attachments, in their entirety, show that Plaintiff has not plausibly alleged [defendant] called him using an ATDS"); Bodie v. Lyft, No. 16-cv-02558, 2019 U.S. Dist. LEXIS 9800, *5 (S.D. Cal. Jan. 16, 2019) (granting motion to dismiss where complaint "merely parrots statutory definition of an ATDS"). Together with Ammons, recent decisions stopping plaintiffs at the pleadings confirm that challenging allegations regarding ATDS use remains a viable defense throughout the life of a case in the Ninth Circuit.
1 Marks v. Crunch San Diego, LLC, 904 F.3d 1041, 1052 (9th Cir. 2018).
2 Ammons v. Diversified Adjustment Serv., No. 18-cv-06489, 2019 U.S. Dist. LEXIS 175842, *13 (C.D. Cal. Oct. 9, 2019).
3 Id. at *12.
4 Id.
5 Id. at *14.
Authors
Member / Managing Member, Los Angeles Office
Joshua Briones is a commercial litigator who defends consumer class actions for Mintz. He's represented clients in a wide range of industries, including financial services, life sciences, manufacturing, and retail, in cases involving false advertising, unfair trade practices, and other claims.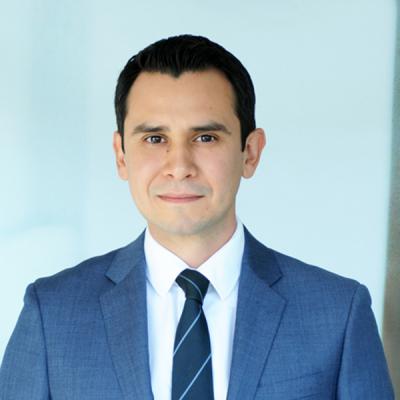 Esteban Morales is a Mintz litigator who handles class action defense and financial services litigation for companies of all sizes. He defends clients targeted in class action suits, and the results include dismissals at the pleading stage. Esteban practices in Mintz's Sports Law Practice.