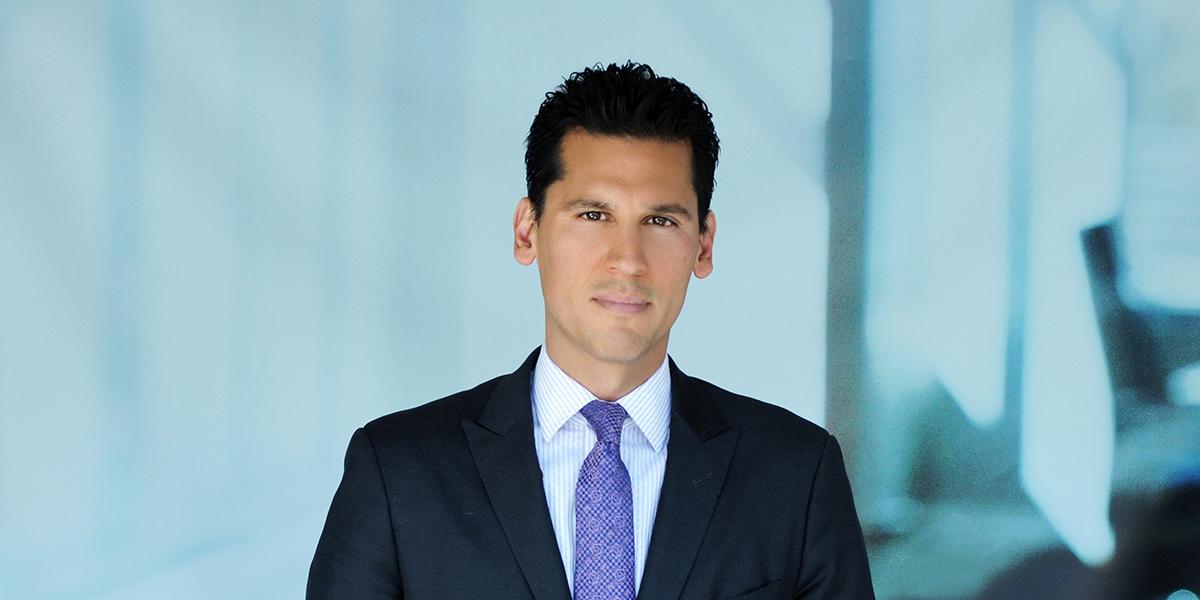 Joshua Briones
Member / Managing Member, Los Angeles Office
+1.310.226.7887
Joshua, Managing Member of the firm's LA office, is a highly experienced trial lawyer with a national practice. He has received awards and national recognition for his innovative approach and specializes in high-stakes, bet-the-company litigation. The Daily Journal named Joshua to its list of the "Top 100 Lawyers in California."
Joshua applies the same dedication and passion to family, civic and community matters as he does to his clients. Joshua is married to Stephanie. They are raising their five children, Estella, Maximilian, Leonardo, Augustin and Vivienne.  They are active volunteers in the community.  As part of his commitment to the community, Joshua has served on numerous boards. He frequently publishes and lectures before national and local community groups.
CLASS ACTION DEFENSE
Joshua has served as lead defense counsel on over 500 alleged nation-wide class actions in state and federal courts across the country.  He and his team have secured favorable orders from trial courts and courts of appeal on key issues and defenses, creating and innovating favorable precedent across the nation.  A skilled negotiator, Joshua has a long record of securing dismissals and extremely favorable settlements for his clients.
Marketing and Advertising
Joshua regularly defends class actions alleging that companies or their executives engaged in false or deceptive marketing. These claims often involve allegations that products or services lack adequate substantiation or that companies or individuals have failed to disclose material information. Joshua has successfully defended claims on behalf of Fortune 500 companies involving allegedly false or deceptive product representations in virtually every industry, including electronics, pharmaceuticals, medical devices, over-the-counter drugs and dietary supplements, all-natural goods, products made in the USA, food, confections, cosmetics, fashion retail, and wellness devices.  He also has substantial experience defending against false advertising claims involving services in the direct marketing businesses, payment processing industries, financial services, and transportation industries. 
Joshua draws on his litigation experience to advise his clients on product development, risk assessments, creatively designing product labeling, and risk mitigation strategies to help them develop a strong competitive edge while minimizing the risk of legal attack.
Privacy
Joshua successfully defends clients against privacy allegations founded in consumer statutes such as the TCPA, FCRA, FDCPA, FACTA, the Song-Beverly Act, VPPA, CAN-SPAM, CCPA, CLRA, state and federal wiretap acts, biometric acts, and unfair competition laws.  These claims often involve the alleged improper disclosure or use of private information and data. 
As a result of his deep experience defending privacy class actions, Joshua also regularly drafts and amends privacy policies, risk management protocols, and a broad range of data management issues, including managing privacy class action risks, trans-national data flows, navigating difficult conflicts between foreign privacy laws and US compliance obligations, children's and student privacy, privacy regulation of communications media, employee data, records management and responses to government surveillance requests. He has extensive experience with European, Asian and Latin American privacy regimes, and leads global teams on complex international security and privacy matters.
Product Defect Class Actions
Joshua has extensive experience defending economic defect class actions alleging that the failure to disclose alleged defects constitutes a violation of various consumer protection and warranty laws, including California's Consumer Legal Remedies Act, Unfair Competition Law, Proposition 65 and Song Beverly Consumer Warranty Act.
Securities Class Actions
Joshua represents a wide array of clients in securities litigation. He represents private equity funds, including hedge funds, broker-dealers, underwriters, placement agents and issuers in securities class actions, shareholder derivative actions and takeover defense litigation.
ADA Website Accessibility Class Actions
Joshua regularly defends retailers, restaurants, financial services firms, and educational institutions against website accessibility claims brought under the ADA, Unruh Act, or state-specific consumer protection statutes across the US.
COMPLEX BUSINESS LITIGATION
In addition, Joshua has more than twenty years of experience representing clients in complex business litigation involving anti-trust, trademark, trade secrets and copyright claims across a variety of industries including professional services, financial services, construction, aviation, medical device, manufacturing, energy, and technology (hardware and software).
Education
New York University (LLM)
University of California - Los Angeles (JD)
San Diego State University (BA)
Experience
Emanuel v. The Los Angeles Lakers Inc., 13-55678 (CD CA) – Motion to dismiss Plaintiff's class action claims that Defendant contacted Plaintiff without consent granted with prejudice (no discovery).
Baird v. Sabre Inc. CV-00999-SVW-JPR (CD CA) – Motion to dismiss Plaintiff's class action claims that Defendant contacted Plaintiff without consent granted with prejudice (no discovery).
ConsumerInfo.com, Inc. v. Money Management International, Inc., 374 Fed. Appx. 696, 2010 WL 882868 (C.A. 9 March 11, 2010) - Reversed the trial court's granting of the plaintiff's motion for summary judgment involving client's trademark.
Dillon et al. v. Wingstop Restaurants Inc., 17-02123-CJC (CD CA) – Motion to dismiss Plaintiff's class action claims that Defendant contacted Plaintiff without consent granted.
Gruber v. Yelp Inc. CGC 16-554784 (ND CA) – Motion for summary judgment of Plaintiff's claims that Defendant unlawfully recorded conversations granted.
Katz v. Metropolitan Transportation Authority, 1:17-CV-00472-KAM-RLM (ED NY) – Motion to dismiss Plaintiff's class action claims that Defendant disclosed Plaintiff's allegedly private data without consent.
Lifsey et al. v. Kraft Foods Global Inc., 2-07-CV-D0041 (CD CA) – Motion to dismiss Plaintiff's class action claims labeling misrepresented the actual ingredients in the product granted with prejudice.
Moreno v. San Francisco Bay Area Rapid Transit District, et al., 17-CV-02911-JSC (ND CA) – Motion to dismiss Plaintiff's class action claims that Defendant secretly tracked users granted.
Quan v. Computer Sciences Corp., 623 F.3d 870 (9th Cir. 2010) – Motion for summary judgment affirmed as to Plaintiff's class action claims involving securities investments by ERISA fiduciaries.
Recognition & Awards
Recognized by the Los Angeles Business Journal as one of the Leaders of Influence: Litigators & Trial Lawyers in Los Angeles (2020)
Recognized by the Los Angeles Daily Journal as one of the Top 100 Lawyers in California (2019)
Recognized by the Los Angeles Business Journal as one of the Top Litigators & Trial Lawyers in Los Angeles (2019)
Recognized by the Los Angeles Business Journal as one of the Most Influential Minority Attorneys/Top Minority Attorneys in Los Angeles (2018; 2021)
Recognized by the Los Angeles Business Journal as one of the Leaders in Law - Attorney Nominees (2017, 2020)
Recommended by The Legal 500 United States for Telecom & Broadcast: Regulatory (2017)
Included on the Southern California Super Lawyers: Rising Star – Class Action/Mass Torts list (2011 – 2013)
Involvement
Earlier in his career, Joshua served as an adjunct professor of law, teaching classes on class actions in the United States for the Universidad Panamericana and the Instituto Tecnológico Autónomo de México (ITAM) in Mexico City.
Fellow, American Bar Foundation
Fellow, Leadership Council on Legal Diversity
Past President, Board of Directors, UCLA Law Alumni Association