FCC Releases Guidance on COVID-19 Telehealth Program Application Process
In preparation for accepting applications for funding under the its COVID-19 Telehealth Program, which will make available $200 million in appropriated funds to support telehealth services during the COVID-19 pandemic, the FCC has released a Public Notice with guidance on how eligible health care providers can ready themselves to participate. The FCC will release a separate Public Notice shortly announcing the date it will begin accepting applications for funding. Applications will be accepted through an online portal, the web address and opening date for which will also be posted on the FCC's Keep Americans Connected page.  
Pre-Application Planning
In the interim, the FCC suggests that an interested party take the following three steps immediately so that it is prepared to submit an application as soon as the filing window opens.
Eligibility Determination. First, an interested party should obtain an eligibility determination from the Universal Service Administrative Company ("USAC") for each health care provider site that it intends to include in its application by filing an FCC Form 460, available here, with USAC.
A health care provider site that has already been deemed eligible by USAC (for example through the FCC's other Rural Health Care Programs) may rely on that determination for purposes of the COVID-19 Telehealth Program.
An interested party that does not yet have an eligibility determination from USAC may file an application with the FCC for funding under the COVID-19 Telehealth Program while its FCC Form 460 is pending with USAC.
A consortium of applicants may file an FCC Form 460 on behalf of a member health care provider if the leader of the consortium obtains a Letter of Agency from that member.
FCC Registration Number ("FRN"). Second, an interested party should obtain an FRN by registering in the Commission Registration System (CORES).  
An FRN is a 10-digit number that is assigned to a business or individual registering with the FCC and is used to identify the registrant's business dealings with the agency.  
An interested party will be required to provide its taxpayer identification number ("TIN"), verify its email address, and create a username and password in order to obtain an FRN.
System for Award Management ("SAM"). Third, an interested party should register with the federal System for Award Management.
The SAM is a web-based, government-wide application that collects, validates, stores, and disseminates business information about the federal government's partners in support of federal awards, grants, and electronic payment processes. 
An interested party will be required to provide its Data Universal Number System ("DUNS") Number, TIN, and bank account information in order to register with the SAM.
An interested party that has already registered with the SAM need not re-register with the system in order to receive payment through the COVID-19 Telehealth Program.
While an interested party need not be registered with the SAM in order to submit an application for funding under the COVID-19 Telehealth Program, the FCC strongly encourages an interested party to start that process early because it may take up to 10 business days for a registration to become active and an additional 24 hours before that registration information is available in other government systems.
Only applicants registered through the SAM will be able to receive COVID-19 Telehealth Program funding.
Applications for Funding 
Once the filing portal opens, eligible health care providers will be permitted to submit applications for funds to support telecommunications services, information services, and devices purchased after March 13, 2020 for providing connected care services during the COVID-19 pandemic. Recurring charges, such as broadband connectivity or remote patient monitoring services, through September 30, 2020 will also be covered. The applications will require interested parties to submit information such as:
The applicant's name, National Provider Identifier, Federal Employer Identification Number or TIN, DUNS Number, and Data Accountability and Transparency Act service area or areas
A contact person responsible for the application
The name of the health care provider's facility and whether the facility is a hospital, a health care provider number, the applicant's eligibility type, and its total patient population
The medical services to be provided – e.g., remote monitoring, video or voice consultations, remote treatment, etc.
The conditions to be treated with the funding, including whether the applicant will be treating patients with COVID-19 or without COVID-19 in order to free up resources to treat patients with COVID-19
The requested services and devices, including the goals and objectives for use of the funding, the timeline for deployment, and whether the funds will target high-risk and vulnerable patients
The total amount of funding requested and, if funding is requested for devices, how the devices will be used
Other supporting documentation – e.g., invoices, quotes, etc. 
Additional information on the FCC's COVID-19 Telehealth Program – including eligibility, covered services and devices, and application requirements – is available here.  
Authors
Russell H. Fox is a wireless communications attorney at Mintz. He guides clients through federal legislative, regulatory, and transactional matters. Russell also participates in FCC proceedings, negotiates spectrum agreements, and represents clients in spectrum auctions.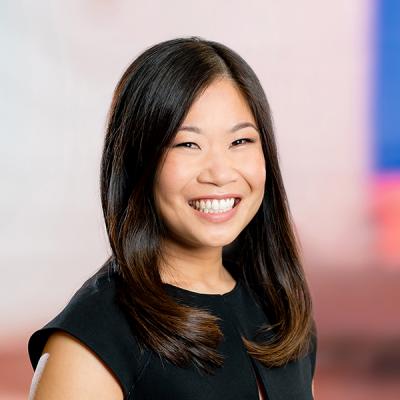 Member / Co-chair, Technology, Communications & Media Practice
Angela Y. Kung draws on significant knowledge of the wireless regulatory landscape and experience at the FCC to advise clients on FCC rules and procedures. With particular expertise on spectrum use policies and auction procedures, she has shepherded Mintz's clients through several FCC auctions related to next-generation 5G wireless technologies and routinely advocates on behalf of clients to help ensure that the agency's rules align with their interests.