Telephone and Texting Compliance News: Regulatory Update — Commission Takes More Action Against Scam Call Originators, Sets Comment Deadlines on Non-IP Call Authentication Notice of Inquiry
As we reported previously, the Federal Communications Commission ("Commission") continues to take aggressive action to stanch the flow of illegal robocalling. On November 10, 2022, the Commission's Enforcement Bureau issued a Public Notice pursuant to Section 64.1200(k)(4) — colloquially known as a "K4 Notice" — notifying all U.S.-based voice service providers that they may block voice calls or cease accepting traffic from Urth Access, LLC ("Urth") without liability. According to the Public Notice, Urth was the originator of a substantial volume of apparently fraudulent student-loan-related robocalls. The K4 Notice warned voice service providers that continuing to accept or facilitate traffic from Urth may result in enforcement action being taken against them, including removal from the Robocall Mitigation Database, which would mean that intermediate and terminating providers could not accept traffic from the removed voice services providers. In conjunction with its K4 Notice, the Enforcement Bureau also issued a cease-and-desist letter to Urth, directing the company to investigate and, if necessary, cease transmitting illegal traffic and take any steps necessary to prevent its network from continuing to be a source of illegal robocalls. As in other cases, should Urth fail to comply with the cease-and-desist letter, the Enforcement Bureau may issue a subsequent order directing other providers to block all traffic originating from Urth.
The Enforcement Bureau's actions against Urth were, like its other recent actions, examples of the Commission pursuing originating providers rather than taking action against the parties making the unlawful calls. These actions, the Commission seems to believe, will make more headway in the Agency's efforts to eliminate illegal robocalls. Once again, the Commission relied on partnerships with the USTelecom-led Industry Traceback Group as well as a private call-blocking company, YouMail, to assist the Enforcement Bureau with its investigation.
In announcing the action, Chairwoman Jessica Rosenworcel noted that the Commission was using the K4 Notice approach to increase the speed with which it can target bad actors, stating: "This is a new and more nimble FCC tool that we are putting to quick use here and won't hesitate to use again in order to prevent these scam calls from getting through and reaching consumers." The Chief of the Enforcement Bureau, Loyaan A. Egal, echoed these sentiments, explaining that "[t]he Enforcement Bureau continues to pursue innovative tactics within our legal authority for combating scam robocallers. To maximize our efforts, we're taking the fight to robocall bad actors and disrupting their operational capabilities by precisely targeting the largest sources of illegal robocalls in specific sectors. [The November 10th] action is an example of this strategy."
As we previewed last month, the Commission, at its October Open Meeting, adopted a Notice of Inquiry ("NOI") seeking information on the non-IP technology in the nation's phone networks. In the NOI, the Commission set the comment and reply comment deadlines for December 12, 2022, and January 11, 2023, respectively.
As we explained last month, under the current rules, providers that use non-IP networks must generally either upgrade their networks to IP or participate in industry efforts to develop a non-IP caller ID authentication solution. However, the NOI proposes and seeks industry feedback on a number of alternative approaches, such as requiring implementation of one or both of two Alliance for Telecommunications Industry Solutions ("ATIS") standards for non-IP network caller ID authentication, requiring the use of some other (unidentified) protocol, or encouraging or requiring the upgrade to IP networks in existing non-IP networks. In addition, the Commission seeks information related to the security of the ATIS standards and an update on the progress of the transition to all-IP networks across the country.
Authors
Russell H. Fox is a wireless communications attorney at Mintz. He guides clients through federal legislative, regulatory, and transactional matters. Russell also participates in FCC proceedings, negotiates spectrum agreements, and represents clients in spectrum auctions.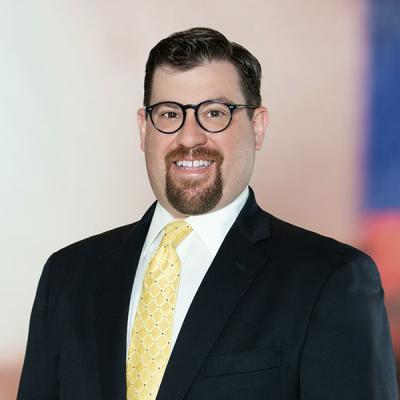 Jonathan Garvin is an attorney at Mintz who focuses on legal challenges facing companies in the communications and media industries. He advises clients on transactional, regulatory, and compliance issues before the FCC involving wireless, broadband, broadcast, and cable matters.